A review of things you need to know before you go home on Monday; TSB Bank targets 2yr 'special', RaboDirect cuts rates, Treasury sees higher prices, hydro lakes low, swap rates drop, NZD holds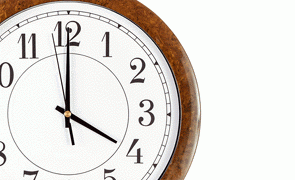 Here are the key things you need to know before you leave work today.
TODAY'S MORTGAGE RATE CHANGES
There was a change today from TSB Bank who today led with a 5.50% two year fixed 'special' which is almost the lowest in the market. (SBS Bank offers 5.49%.) This is -20% less than their previous 'special but+11% above their recently ended 5.39% Facebook deal. TSB also tightened up on their non-rate cash incentives, limiting their offer to this 'special'.
TODAY'S DEPOSIT RATES DROP
RaboDirect cut all their term deposit offers from 18 months to 5 years, from -10 to -25 bps. They also cut their Premium Saver from 4.50% to 4.30%.
"INFLATION WILL REASSERT ITSELF'
The latest Treasury review out today forecast strong growth in activity but subdued inflation and therefore relatively weak growth in nominal GDP and tax revenue. Although official data show that the economy grew strongly in the September quarter of 2014, revisions and improvements to measurement mean earlier growth was slightly weaker. Sharp falls in oil prices have translated into lower petrol prices and annual CPI inflation below the Reserve Bank's target band. A further drop is expected before price pressures exert themselves in the medium term. 
BIG DRY WILL AFFECT ELECTRICITY
The latest hydro storage data shows 2015 as at 88% of average for this time of year, and with lake inflows very low too, there could be trouble looming. We should be near peak levels now because typically lake in inflows run down from March to September and we are starting out in a worse position that 2001 when we last had trouble on this front.
REWARD FOR PATIENCE
Westpac has confirmed David McLean as its New Zealand supreme, the first kiwi in the position in a very long time. We think he will be a popular choice within the NZ arm of the bank. McLean has had to wait quite a long time to be confirmed because of management changes in Australia.
'WE NEED MORE'
Local Govt NZ today called for broader powers to tax locally, including by income taxes. They say they need the powers to keep up with spending demands.
WHOLESALE RATES DROP
After the New York benchmark rate drops on Friday, New Zealand wholesale swap rates also fell -5 bps across the board. A whiff of steepening was evident. Ditto the 90 day bank bill rate which is now at 3.64% and that is its biggest move in a long time.
NZ DOLLAR HOLDS
Check our real-time charts here. The NZ dollar was down sharply overnight but has clawed back a small amount during today. It is now at 72.7 USc, at 93.4 AUc, and the TWI is now at 75.9.
You can now see an animation of this chart. Click on it, or click here.