A review of things you need to know before you go home on Wednesday; Deposit rate cuts, house values rise, China's manufacturing expands, Solid Energy intrigue, April fools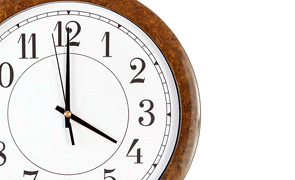 Here are the key things you need to know before you leave work today.
TODAY'S MORTGAGE RATE CHANGES
There were no rate changes today.
TODAY'S DEPOSIT RATE CHANGES
There is a myriad of changes today. ANZ and ASB shaved 0.15% off their Serious Saver and on-call savings accounts. ASB reduced the $100K+ rate by 0.20%. Bank Direct's savings account rate is 0.10% lower at 3.15%. Westpac dropped the rate on its Notice Saver Cash PIE account by 0.20% with the new rate being 3.25%. The only institution to raise rates today was NZCU Baywide which added 0.20% to its 9-month TD (now 4.70%) and 0.10% to the 12-month TD (now 4.80%). 
AUCKLAND HOUSE VALUES UP 13.9%
The latest QV numbers show Auckland house values surged 13.9% in the March year, dwarfing the national rise of 7.7%. The average house price nationally is now $502,000, while in Auckland the average is a shade over $796,600. Meanwhile, the asking price of homes listed for sale on Realestate.co.nz reached a new all time high of $514,712 in March.
SOLID ENERGY INTRIGUE
Amid speculation that former Solid Energy chairwoman Pip Dunphy resigned due to disagreeing with Finance Minister Bill English that the stricken State Owned Enterprise could be saved, English has told journalists; "She (Dunphy) felt as much had been done as could be done against the statutory test that directors must meet around going concern and solvency. We just took the view that more steps could be taken and we've taken those steps." Dunphy was succeeded by Andy Coupe last month. Coupe has said a restructure of the company's debt is required for it to survive.
WHARF EXTENSION DELAY REQUESTED
Auckland Council has reportedly asked Ports of Auckland to hold fire on its wharf extensions until a port study is completed.
PAID PARENTAL LEAVE INCREASE & MINIMUM WAGE RISE
Michael Woodhouse, the Minister for Workplace Relations and Safety, says paid parental leave extends from 14 to 16 weeks today, and then by an additional two weeks next year. Also taking effect today is an increase in the adult minimum wage to $14.75 an hour from $14.25. The starting-out and training hourly minimum wages increase by 40 cents to $11.80 an hour.
Also from today ACC says the work account levy, paid by businesses to cover workplace injuries, decreases by an average of 5%.
BNZ'S HEALY TO CHAIR NZBA
BNZ CEO Anthony Healy has succeed ASB boss Barbara Chapman as chairman of the New Zealand Bankers' Association for 2015/16. His deputy is ANZ CEO David Hisco. Separately, law firm Buddle Findlay has joined NZBA as an affiliate member.
AUSSIE BUILDING APPROVALS STRONG
Australian building approvals smashed expectations recording a 14.3% rise for the year to February. Economists had forecast a 10.7% rise.
CHINA'S MANUFACTURING EXPANDS
The Chinese Government's manufacturing Purchasing Managers' Index came in at 50.1 for March. That's up from 49.9 in February, and ahead of economists' expectations for 49.7. Numbers above 50 signal expansion. Separately, the final PMI from HSBC and Markit Economics for March was 49.6, up from the flash reading of 49.2.
WHOLESALE RATES STABLE
Local wholesale swap rates fell today, down another 1 basis point. The 90 day bank bill rate bucks the trend with a 1 basis point rise to 3.64%.
NZ DOLLAR CONTINUES SLIDE
The NZ dollar began the day weaker against the US dollar after some better-than-expected US data was released. As of late afternoon it's at US74.7c, AU98.1c, and the TWI is unchanged from yesterday at 79.9. Check our real-time charts here.
APRIL FOOLS
Among today's April Fools' Day antics, here's our own Elizabeth Kerr with the Fellowship Finance Group, Finder.com.au warning it could be the last Easter with real chocolate. Additionally the NZ Taxpayers' Union said it intended to pursue taxpayer funding to support its advocacy of value for money from every tax dollar.
You can now see an animation of this chart. Click on it, or click here.