A review of things you need to know before you go home on Thursday; Govt bond tender fails, rents steady, wholesale rates rise and steepen, climate change policy views sought, NZD falls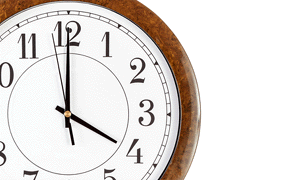 Here are the key things you need to know before you leave work today.
TODAY'S MORTGAGE RATE CHANGES
There are still no changes to report.
TODAY'S DEPOSIT RATE CHANGES
There are no changes here either.
YOUR VIEW SOUGHT
Public submissions on New Zealand's post 2020 climate change target are being sought by policy makers. In December countries will meet in Paris to establish a new climate change agreement. Ahead of the Paris conference, countries are expected to announce the action they will take to curb climate change.  All countries have been asked to put forward a national target to reduce harmful emissions after 2020. "New Zealand wants to set a target which is environmentally credible and reflects our particular circumstances.  
But we also need to consider the possible impacts and costs to our economy," says Climate Change minister Tim Groser. "Increasing our commitment after 2020 will be a big challenge, as nearly half of New Zealand's emissions come from agriculture and 80%t of our electricity already comes from renewable sources. The easy gains have already been made. But we are expected to make a fair contribution to combating this global problem."
PRIVATE EQUITY GROUP SELLING OUT OF HEARTLAND
Australia's Quadrant Private Equity is selling a near 9% stake in Heartland Bank that it took last April when Heartland bought its reverse equity mortgage business off an entity controlled by Quadrant, Seniors Money International Ltd. The shares are being sold for $1.30 each. They were trading at $1.32 this afternoon after a trading halt was lifted.
JOB CUTS AT SOLID ENERGY
Beleaguered state owned coal miner Solid Energy says it plans to shed about 151 jobs at its Stockton Mine, reducing the workforce to 246. Because the mine has 38 roles vacant, the proposal would result in 113 redundancies, Solid Energy says. The company says it's trying to stem Stockton's losses which have averaged $2.1 million a month this financial year, and which without change are forecast to worsen.
Solid Energy owes about $300 million via unsecured loans to ANZ, ASB's parent Commonwealth Bank of Australia, BNZ, Westpac and the Bank of Tokyo-Mitsubishi. The debt's up for refinancing from September 2016. "Constructive discussions" and work are apparently continuing.
GOVT LINKER BOND TENDER FAILS
The Treasury's Debt Management Office won't accept that higher bond yields are the new norm. Today's September 2035 Government inflation linked tender failed to attract even one bid at a level they could accept.This is highly unusual.
UPDATE - RENTS STEADY
Yesterday we ran a story based on the April MBIE Tenancy Bond Service data. But today they advised they the original data supplied was wrong. We have prepared a new review of the corrected data.
AUSSIE JOBLESS RATE STEADY
The Australian unemployment rate came in exactly where markets expected today. It was at 6.2% and compares with New Zealand's rate which was released yesterday at 5.8% (on the same seasonally adjusted basis).
WHOLESALE RATES RISE
Wholesale swap rates today followed international trends higher. 1, 2 and 3 year rates are +2 bps higher, 3 and 4 year rates are +3 bps higher. Seven year rates are up +4 bps and ten year rates are up +5% to 4.01%. That is the first time 10 year swaps have been over 4% since January when they were on their way down from 5%. But the 90 day bank bill rate has gone the other way today, down -3 bps to 3.59% which is the lowest since June 2014. Yields on Government bonds also rose strongly up +4 to +6 bps.
NZ DOLLAR VARIABLE
The New Zealand dollar has moved higher, recovering some of yesterday's falls against the USD. It has fallen in other cross rates however. As of late this afternoon it is at 75.2 USc, 93.9 AUc, 66.3 euro cents, and the TWI-5 is now at 78. Check our real-time charts here.
You can now see an animation of this chart. Click on it, or click here.