New Zealand's biggest mortgage bank removes most 'specials' but cuts all its standard rates. The result is nothing especially competitive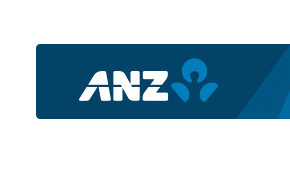 Hot on the heels of mortgage rate changes by Kiwibank, ANZ has announced changes as well.
ANZ has removed all its 'specials' except its two year offer.
But it has cut all its standard rates and some of the new standard rates are lower than the 'specials' abandoned this morning.
Their six month rate has been reduced by -21 bps to 5.59%. This is lower than the Kiwibank announced rate for this term earlier in the day.
5.59% is the rate they have settled on for one and two year fixed mortgages. For the one year rate, that is -40 bps lower than their previous standard rate but +10 bps higher than their withdrawn 'special'.
For eighteen months fixed, their new rate is 5.55% a -54 bps reduction.
For four years, the new rate is 5.75% a -74 bps decrease from 6.49%.
And for five years the new rate is 5.79% which is a -70 bps fall from their previous standard rate and a -10 bps cut from their withdrawn 'special' rate.
None of today's ANZ home loan rate changes shift the bank to a market leading position. In fact, today's changes are pretty unremarkable in the context of where the mortgage rate market is this week.
Wholesale rates have been quite stable over the past few weeks, especially at the shorter 1 - 3 year end. However they have shown some sustained rises in the 5 to 10 year terms recently.
ANZ has not [yet] announced changes to its term deposit offer rates. (Kiwibank's reductions in home loan rates did come with equivalent reductions in its term deposit rates.)
Also today, BNZ has ended its 5.15% two year 'special', reverting to a 5.39% standard rate for that term.
See all banks' carded, or advertised, home loan rates here.
The current non-rate incentive offers are here.
This is how mortgage rates from the banks compare at 8am Monday, May 18, 2015:
--------------------------------------------------------------
Mortgage choices involve making a significant financial decision so it often pays to get professional advice. An AMP360 mortgage broker can be contacted by following this link »
--------------------------------------------------------------