A review of things you need to know before you go home on Friday; rate cuts for mortgages and term deposits, consumer confidence still high; Ngaphui agree to negotiate; NZD firms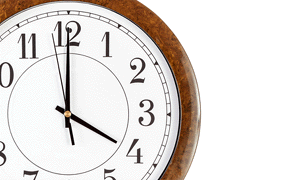 Here are the key things you need to know before you leave work today.
TODAY'S MORTGAGE RATE CHANGES
ASB changed rates today but only their one year 'special' is notable. Sovereign and BankDirect followed. Housing NZ Corp also cut rates.
TODAY'S DEPOSIT RATE CHANGES
Westpac dropped its term deposit offers to among the lowest of any bank. The Police Credit Union also reduced rates.
'REASONABLY PERKY'
The economy still has a ticket to ride; consumer confidence is down, but the level remains very respectable and healthy. ANZ said they can see signs of moderation across the indicators we track, but it's drawing a long bow to conclude something ominous is around the corner. They said the risk profile is shifting but solid GDP growth remains on offer as a central view, and consumer sentiment is reasonably perky.
WHY CHINA IS SLOWING
China is struggling to get some growth momentum back. One reason, one important reason, is that its 'real lending rates' have become very high. 'Real lending rates' are the nominal rates plus PPI deflation rates. China has very negative PPI and prices are falling while loan costs are rising. Trouble ahead.
REVEALING THE NUMBERS
We have summarised the Budget spending plan along with its expected tax take for 2015/16. This gives readers an easy, digestible way to understand the mountain of data that was released with the Budget.
GETTING TO START LINE A BIG DEAL
Twenty years after the Tainui settlement, the fractious Ngapuhi have finally agreed terms to start negotiating their own settlement. It may take a while as hapu-specific issues will need to be worked through in detail and widely varying opinions in hapu have held up the process for decades. It is not a clear 'start' however as dissenters are already challenging this one at the Waitangi Tribunal.
WHOLESALE RATES UP
Wholesale swap rates rose +1 bp across the whole curve. The 90 day bank bill rate is unchanged at 3.48%. Government bond yields were unchanged.
NZ DOLLAR FIRMS
Post Budget, the New Zealand dollar has firmed steadily. As of late this afternoon it is at 73.9 USc, 93.3 AUc, 66.3 euro cents, and the TWI-5 is at 77.3. Check our real-time charts here.
You can now see an animation of this chart. Click on it, or click here.