A review of things you need to know before you go home on Thursday; NZD weakens with OCR cuts predicted after dairy price drop, commodity prices fall, Fletcher wins contract for Chch housing development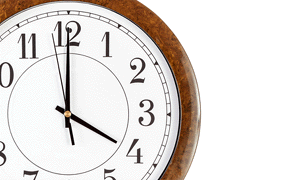 Here are the key things you need to know before you leave work today.
TODAY'S MORTGAGE RATE CHANGES
No changes.
TODAY'S DEPOSIT RATE CHANGES
No changes.
MORE INTEREST RATE CUTS PREDICTED AFTER DAIRY PRICE DROP
Another dire night for New Zealand's dairy industry saw prices in the latest GlobalDairyTrade auction fall by 5.9%. Wholemilk power prices plunged 10.8%. ANZ economists are now picking a Fonterra milk price of just $4.50 this season. ASB economists are picking the Reserve Bank will completely unwind last year's interest rate hikes by October; forecasting a further three consecutive cuts to the OCR between now and then. ANZ's economists predict the same number of cuts, but they pick the final reduction to 2.5% will take place in March.
COMMODITY PRICE INDEX DROP
The ANZ Commodity Price Index for June has declined by 3.1%. This is the third consecutive fall in the index, although the decline was more moderate than those seen previously. The index is 20% lower than 12 months earlier and at its lowest level in three years. Aluminium prices led the declines this month, down 6.4% m/m, followed by dairy prices, down 4.4% m/m. Prices in the meat sub-group fell 3.4% (down 8.6% year-on-year), while prices for the other major sectors were unchanged.
AUCKLAND HOUSING FIREWORKS DISPLAY CONTINUES
The average home within the former Auckland City Council boundaries is now valued at more than $1 million. The latest Quotable Value figures show the average residential property value in this area was $1,003,144, based on sales over the three months to the end of June. That was up 5.1% compared to the three months to March, and up 18.3% compared with 12 months earlier. A QV spokesperson says large number of Aucklanders are flocking to buy homes in Tauranga, Hamilton and the western Bay of Plenty, pushing up property values in those places too.
FLETCHER GETS ANOTHER CANTERBURY CONTRACT
Fletcher Building's Fletcher Residential has won the tender to work with the Government on an $800 million housing development in central Christchurch. If the development agreement is confirmed later this year, Fletcher Residential will progressively buy seven hectares of land between Manchester and Madras Streets, from just north of the Avon River down to Lichfield Street. It'll build 940 townhouses and apartments within the next eight to nine years. While Fletcher Residential will set the prices when the homes go to market, the Government says most are likely to be between $400,000 and $900,000.
CERA TO BE REPLACED BY NEW AUTHORITY
The Government is set to hand over the management and governance of the Canterbury rebuild to local authorities. It's today announced a new Greater Christchurch Regeneration Bill will replace the Canterbury Earthquake Recovery Act 2011, which expires next April. A new organisation, Regeneration Christchurch, will be set up to implement the Christchurch Central Recovery Plan, while some of Canterbury Earthquake Recovery Authority's functions will transfer into a business unit within the Department of Prime Minster and Cabinet.
SUPREME COURT ALLOWS MOTOR TRADE FINANCES' APPEAL
The Supreme Court has granted Motor Trade Finances (MTF) leave to appeal a Court of Appeal fee judgment that went in favour of the Commerce Commission. The question to be debated will be; did the Court of Appeal err in finding that the fees charged by the applicants (MTF and Sportzone Motorcycles Ltd) were unreasonable for the purposes of s41 of the Credit Contracts and Consumer Finance Act 2003?
WHOLESALE RATES FALL
NZ swap rates have dropped sharply across the shorter maturities with 1, 2 & 3 year swap rates down 7 - 8 basis points. The weaker dairy auction overnight is a contributing factor behind the falls. The 90 day bank bill rate has dropped 2bps to 3.22%.
NZ DOLLAR WEAKENS
The NZ dollar has weakened from this time yesterday, following the grim GlobalDairyTrade auction. It's at 67.1 USc, at 87.8 AUc, and 60.7 euro cents. The TWI is at 71.2. Check our real-time charts here.
You can now see an animation of this chart. Click on it, or click here.