Further large falls in dairy prices have economists predicting that the Reserve Bank will need to make more extensive cuts to official interest rates in response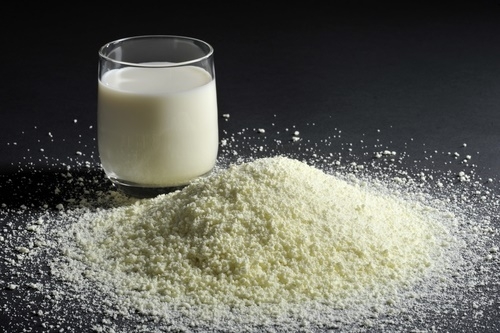 By David Hargreaves
ASB economists are now picking that the Reserve Bank will completely unwind last year's interest rate hikes by October; that is they pick a further three consecutive cuts in rates between now and then.
And ANZ's economists also now think the RBNZ will drop the Official Cash Rate by a further three-quarters of a percent, but they pick the final reduction to 2.5% will take place in March.
The sharp re-evaluations from bank economists follow another dire night for New Zealand's dairy industry, with prices in the latest GlobalDairyTrade auction falling by 5.9%. Wholemilk power (WMP) plunged 10.8%.
That's the eighth consecutive fall in dairy auction prices, and the sharpest drop since the April 1 auction, taking prices to six-year lows. Last night's falls dashed hopes that prices might be starting to stabilise.
The latest result must put in jeopardy Fonterra's forecast milk price of $5.25 per kilogram of milk solids for the 2015-16 season, which had been seen by the market only weeks ago as a conservative estimate. ASB has now dropped its milk price forecast for this season to just $5 from $5.70.
ANZ, the country's largest dairy lender with about $11.3 billion loaned to the industry, is going even further and is now picking a milk price of just $4.50 for this season, down from its previous pick of $5-5.25. The breakeven point for farmers varies according to individual circumstances, but around $5.50 is often cited as a typical breakeven figure. If the economist's forecasts are right this will be two consecutive seasons of well-below breakeven returns.
Meanwhile Fonterra, which recently foreshadowed the axing of "hundreds" of jobs from its head office and support functions, had meetings of staff around the country yesterday. And today the company issued a non-committal statement, with no reference to overnight global developments, saying that it would "provide an update on the impact to its business structures following completion of consultation, which is expected later in July".
The New Zealand dollar was down about half a cent against the American currency overnight and has continued to slide today. The currency doesn't tend to react to dairy price movements as such. As much as anything, the fall in the value of the dollar will probably have reflected growing expectations that our interest rates will need cutting more sharply than earlier expected, more than a direct reflection of what happened in the auction itself. The US currency was also strong on the back of more upbeat news about its economy overnight. A short time ago the Kiwi dollar was trading just above US67c, which is a five-year low.
Key reasons for cuts
ASB economists have been close to the action in terms picking interest rate moves this year. They were the first of the big banks to publicly pick that there would be rate cuts. In a brief note issued this morning chief economist Nick Tuffley said the key reasons why the economics team were now picking three more interest rate cuts by October were:
Weakening business confidence
Weakening consumer confidence in dairy-focussed regions
Weak overnight dairy auction
A revised view to a slower recovery in dairy prices
"There are some uncertainties around when or if the last cut will be delivered.  The NZ dollar has already fallen substantially, and will also help prop up the economy and inflation.  And, low interest rates are already fuelling the housing market - further interest rate cuts will compound that strength (and macro-prudential concerns)," he said.
Tuffley and ASB rural economist Nathan Penny said the falling NZ dollar was partly offsetting some of the dairy auction price falls, but not by enough to prevent their downward milk price forecast revision.
"That said, we still view dairy's long run prospects as largely positive.
"...The underlying demand growth from markets such as China is still there, but for the moment is being swamped by large (and mostly cyclical) increases in supply."
Among the big banks, ANZ economists have also been in the money in picking, particularly the timing, of interest rate action this year. They had recently picked a low-point for the OCR of 2.75% late this year, but now think a 2.5% bottom is likely - and they pick March for that.
ANZ chief economist Cameron Bagrie and rural economist Con Williams said the global dairy market was struggling to digest larger seasonal volumes from New Zealand, with many buyers' immediate requirements covered.
'Little on the horizon'
"There is little on the horizon to suggest there will be a meaningful turnaround in international powder prices anytime soon."
They said that while the NZD/USD "is adjusting lower to the continued rout", dairy companies' hedging policies meant the full benefit of a lower currency wouldn't all accrue to the 2015/16 milk price.
"At present we expect hedging will be around the early NZDUSD 0.70's and given our expectations for milk powder prices this translates into a farm-gate milk price around the mid $4/kg MS mark. While cash-flow constraints are largely locked-in for farmers for the next 12 months, further forecast downgrades will extend these restrictions well into the start of 2017. This will of course further impact on confidence, investment, spending etc."
It was now clear that additional RBNZ monetary policy action (above and beyond previous expectations) was warranted. Bagrie and Williams said.
Worsening terms of trade
"At the June MPS [Monetary Policy Statement], the RBNZ felt that the outlook for the terms of trade (which it assumed troughed 13% below early 2014 peaks by the end of this year) justified around 50bps of easing. The NZD has of course moved lower since then, but the terms of trade look set to undershoot the RBNZ's assumptions too.
"In fact, we believe the peak-to-trough fall in the terms of trade could be closer to 20%. All else being equal, a 1%pt fall in the terms of trade has historically knocked 0.15%pt off GDP growth over the subsequent 12 months. This therefore represents a 3% headwind to the economy. The NZD move of course provides some offset, but it is clear to us the economy will struggle to achieve the RBNZ's current 3.2% growth forecast for the March 2016 year. This is of course at a time when inflation is already low."
The AgriHQ 2015-16 Farmgate Milk Price decreased 45c to $5.05 per kg milksolids following the latest auction. That now puts it below Fonterra's 2015-16 milk price forecast of $5.25/kgMS.
AgriHQ dairy analyst Susan Kilsby said it would be "difficult for dairy commodity prices to increase significantly in the coming months as the quantity of milk powder available on GDT will rise with NZ's seasonal increase in production". 
 'Market underestimated the fall'
"The NZX Futures market anticipated whole milk powder (WMP) prices would fall overnight. However the market underestimated the size of the fall.
"The last time milk powder prices were this low was six years ago. At that time demand was limited due to the Global Financial Crisis." 
As stated, Fonterra's official milk price forecast for the new season stands at a price of $5.25 per kilogram of milk solids, with $4.40 for the just-ended season - which compares with $8.40 a year ago.
In its latest Financial Stability Report in May, the Reserve Bank warned that financial stress in the dairy sector "could rise markedly" if prices remained at low levels in the 2015-16 season. The RBNZ says that despite many farms being in a position to manage down working expenses, around one-quarter of dairy farms are believed to have had negative cash flow for the 2014-15 season.
'Warning signs were clear'
Labour's finance spokesperson Grant Robertson said the "warning signs" were clear for everyone to see, "yet the Government continues to sit on its hands as more and more jobs and incomes are put at risk. Riding the wave of commodity prices was never going to be sustainable".
"Labour believes a responsible government would have made far greater efforts to build new industries, invest more in our regions and in Research and Development.
"National has squandered the opportunities of recent years and continues to deny the reality of an economy that is going from a stumble to a stagger," Robertson said.
This is the full statement issued by Fonterra:
Fonterra Co-operative Group Limited today provided an update on the business review it announced in March this year.

Fonterra Chief Executive Theo Spierings said the purpose of the review is to ensure that Fonterra is best placed to respond to a rapidly changing global environment.

The initial phases had looked at the entire business in detail and had identified potential areas, including significant initiatives in procurement, business operations and working capital, where the Co-operative can unlock increased value for its owners.

The Co-operative's leadership is now building these opportunities into defined plans that will drive further improvement across the business, allow Fonterra to fund its growth strategy and deliver stronger results.

"We have the right strategy and the long-term future of dairy is sound, however the world is changing and global dairy markets are increasingly volatile. To keep ahead of the game, we need to be more agile, reduce costs and generate value," he said.

As part of the review, Fonterra has begun consulting staff on proposals to streamline its business structures. The consultation is being conducted globally starting with the Co-operative's procurement, finance, information services, human resources, strategy and legal functions. Other parts of the business will follow in the coming months.

Fonterra will provide an update on the impact to its business structures following completion of consultation, which is expected later in July.