Central bank says financial stress among dairy farmers could 'rise markedly' if milk prices remain low in the new season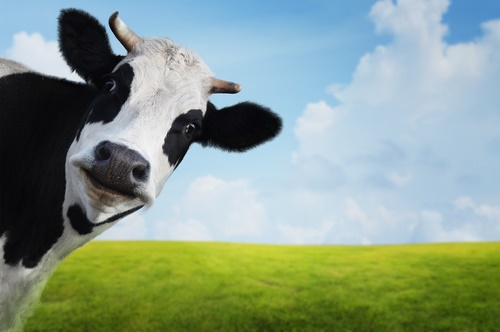 By David Hargreaves
Financial stress in the dairy sector "could rise markedly" if prices remain at low levels in the 2015-16 season, the Reserve Bank says.
Global dairy prices last week  hit a six-year low. Dairy giant Fonterra recently dropped its forecast milk price for farmers in the current season to $4.50 per kilogram of milk solids from a previous pick of $4.70. Including dividends, the total return to farmers is forecast at between $4.70 and $4.80, compared with $8.50 just a year ago. This suggests a drop in earnings this year of about $6 billion for Fonterra farmers alone and about $7 billion for the dairy farming sector.
Fonterra hasn't yet made its opening milk price forecast for next season - that will be done late this month - but the country's biggest dairy farm lender ANZ has this week lowered its projected opening forecast price to between $5 and $5.25.
Although much of the public attention from the RBNZ's Financial Stability Report issued today will be focused on restrictions imposed by the central bank on Auckland property investors, the RBNZ actually devotes much of its report to the worsening trend in global dairy prices and flow-on effect in New Zealand.
The RBNZ says that despite many farms being in a position to manage down working expenses, around one-quarter of dairy farms are believed to have negative cash flow for the 2014-15 season.
"The sector's vulnerability to reduced incomes is increased by elevated indebtedness, despite moderate growth in borrowing since 2009."
The central bank said that approximately 30% of the dairy debt was concentrated among the most indebted 10% of farms.
"Indebted farms are particularly vulnerable to a period of reduced cash flow."
The RBNZ said therefore that continued low global milk prices in the new season could see financial stress in the sector rise markedly.
"Cash flow in the 2014- 15 season will be boosted by around $1.50 per kgMS due to deferred payments from the strong 2013-14 season, but deferred payments from the current season will be significantly lower."
Additionally, the RBNZ said that financial stress "would be exacerbated" if low milk prices led to falling rural land prices.
"The ensuing reduction in equity buffers could prevent indebted farmers from drawing on credit lines and result in a rise in loan defaults in the sector."
Looking globally, the RBNZ said dairy prices were likely to be supported by increased Chinese demand, as inventories revert to more normal levels. However, the recent removal of the European Union's long-standing quota on dairy production and potential increases in US dairy exports were likely to weigh on prices. 
In New Zealand demand for farm land was being supported by low interest rates and an expectation that the long-term outlook for dairy prices would be supported by increasing Chinese demand.
"Nevertheless, declining farm incomes are typically accompanied by sharp falls in farm values, as occurred during the 2008-09 and 2011-12 seasons. In both cases, initial falls in farm values in response to lower incomes were amplified by a low level of farm sales."
The RBNZ said that dairy farm sales had declined over the past season in line with continued downward revisions to the dairy payout, leading to a moderation in farm price inflation.
"If the lower dairy payout were to be sustained, there is a risk that farm values could fall sharply and exacerbate the increase in financial stress associated with lower farm incomes."
The RBNZ said banks continue to have a largely positive view of the long-term outlook for the sector, and have been easing credit conditions for working capital borrowing.
"However, the availability of additional borrowing could be limited for some farms that already have elevated loan-to-value ratios (LVRs)."
There was "a significant crossover" between farms estimated to have negative cash flows in the current season and farms with already elevated LVRs (above 65 percent).
"Around 11% of dairy debt is owed by such farms, while farms with relatively high LVRs account for 27% of sectoral debt.
"It is likely that the number of foreclosures among these indebted farms will eventually increase if weak cash flow persists for multiple seasons. Bank losses associated with these foreclosures would be exacerbated if land values fall alongside weaker farm incomes."