A review of things you need to know before you go home on Wednesday; more mortgage cuts, China meets target, new mortgage approvals fall, job vacancies fall, farm confidence falls, swap rates down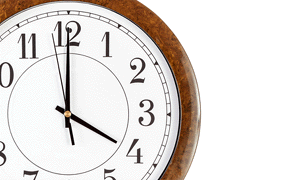 Here are the key things you need to know before you leave work today.
TODAY'S MORTGAGE RATE CHANGES
The Cooperative Bank cut its one year fixed rate to 4.89% today, unique because this is the only rate at this level that is not a 'special'. Chinese bank ICBC also cut its mortgage rates down to levels offered by the big main banks. It also cut its six month fixed rate to 4.89% as well, the only bank offering this rate for that term.
TODAY'S DEPOSIT RATE CHANGES
There are no changes to report today.
BELIEVE IT OR NOT
China today reported Q2 growth at +7% pa, above what most observers were expecting but in line with Chinese government targets. This data release will renew doubts about the reliability of their statistics, given other more granular detail that makes the overall growth number up. The data did help push the Aussie dollar up however.
LGFA DEBT WELL BID
Yields achieved in today's $150 mln LGFA debt tender were generally lower than the last event. The 2027s saw only a -6 bps fall, but the 2020s fell by -32 bps. All terms were well bid with the overall coverage about 3x.
WINTER ARRIVES
For the first time in 2015 we are seeing a 'winter' fall off in the number of new mortgages being approved, way later than in previous years. Still, the numbers are relatively high at 6,025 loans worth $1.287 bln for the week ended July 10.
$50 MLN Q CARD 'TAP' ISSUE FROM F&P FINANCE
Fisher & Paykel Finance has completed a $50 million issue in its Q Card receivables securitisation programme taking the total value of notes on issue to $343.25 million. F&P Finance said the new issue was in response to a reverse enquiry. The securitisation programme was launched last year. 
FEWER JOBS
MBIE reported its June review of skilled job vacancies in New Zealand and that showed declines across the board. Going against the trend, hiring for education and retail rose, and the Waikato and the Bay of Plenty were regions that are still seeing hiring growth.
DOWN ON THE FARM
Farmer confidence is still falling according to the latest Fed Farmers survey. Farmers plan to cut spending to GFC levels as low prices, drought and costs bite. They are looking for the "support of banks" for help with debt stresses.
WHOLESALE RATES FALL
NZ swap rates fell in sympathy with changes in New York overnight. they are down -1 to -3 bps here today. The 90 day bank bill rate also fell -2 bps to 3.17%.
NZ DOLLAR FLAT
The NZ dollar has meandered yet again today. It is now at 67.1 USc, at 89.9 AUc, and 61 euro cents. The TWI is now at 71.7. Check our real-time charts here. 
You can now see an animation of this chart. Click on it, or click here.