A review of things you need to know before you go home on Monday; record low mortgage rate, flurry of term deposit cuts, NZ's high living standards, fruit exports surge, FMA warns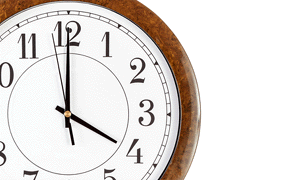 Here are the key things you need to know before you leave work today.
TODAY'S MORTGAGE RATE CHANGES
A new all-time low interest rate was announced today by BNZ. Their new two year 'special' is 4.69%, a rate which hasn't been this low since at least 1964 when the earliest RBNZ data is available. TSB Bank also announced their floating rate cut to 6.24%. The Police CU also cut their floating rate to 5.74%. And AMP Home Loan also announced their floating rate cut to 6.64%
TODAY'S DEPOSIT RATE CHANGES
There has also been a flurry of term deposit rate cut announcements. Kiwibank cut across the board, and other reductions came from Heartland Bank, UDC, and NZCU Auckland. There were also savings account reductions, from SBS Bank, Westpac, Police CU, and Heartland Bank.
SURPRISE RESULT
A new study by Motu has found that most kiwi families have a high standard of living with inequality falling, contrary to what GDP statistics tell us. The same data shows that housing is putting us under pressure.
ANOTHER TRADE POSITIVE
The annual value of fruit exports reached an all-time high of $2 billion in the year ended June 2015, Statistics New Zealand said today. The value of fruit exported rose 20% - up $330 million - for the June 2015 year when compared with the year ended June 2014. Kiwifruit (59%), apples (28%), and avocados (6%) made up 92% of the value. Both higher prices and a greater quantity of exports (up +9%) contributed to the overall rise. This news comes after data last week showed that tourism is about to overtake dairy as our biggest export earner.
FMA WARNING
The Financial Markets Authority has issued a Stop Order against Green Gardens Finance Trust Limited and warns the public to be wary of doing business or depositing money with this company. The Stop Order is published here and prohibits GGFT from offering, issuing, accepting applications for or advertising debt securities, or accepting further contributions, investments or deposits for debt securities. It is a company owned by Gang Wang and Yan Zhang.
WHOLESALE RATES FALL
NZ swap rates flattened and fell as expected today. The 2 year was down -1 bps, the five year down -2 bps. The 90 day bank bill rate was unchanged at 3.06%.
NZ DOLLAR UNCHANGED
The NZ dollar is basically unchanged on the day at 66 USc, still creeping higher against the Aussie at 90.5 AUc, and 60 euro cents. The TWI is still at 70.8. Check our real-time charts here.
You can now see an animation of this chart. Click on it, or click here.