A review of things you need to know before you go home on Thursday; more term deposit rate cuts, Lochinver sale blocked, GDP rises +3%, KiwiSaver worries, swaps inch up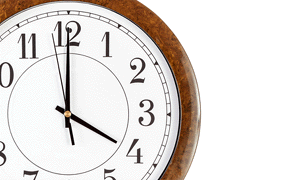 Here are the key things you need to know before you leave work today.
TODAY'S MORTGAGE RATE CHANGES
There are no changes to report today.
TODAY'S DEPOSIT RATE CHANGES
RaboDirect, TSB Bank, and RaboDirect all cut term deposit and savings rates today, by varying amounts.
OIO KNOCK-BACK
The Government has blocked the sale of Lochinver to Shanghai Pengxin on grounds the benefits aren't substantial or identifiable.
SAGGING
Statistics NZ said GDP rose +0.4% in the June quarter from the March quarter, less than consensus and the RBNZ's forecast for +0.6% growth. Annual growth is +3.0%, down from +3.2%. Weak exports were a drag, the transport and warehousing sectors were also the softest since 2009. But this was a quarter where the exchange rate was very high; it has since fallen and service exports - which were relatively strong in Q2 - are likely to get a turbo-boost in future.
COULD DO MUCH BETTER
A Treasury report has found that KiwiSaver fees are probably too high, returns are mixed, investment profiles are probably wrong, and there is an increasing concentration of bank-run schemes which are a concern for the competitiveness of the market. But are policy makers listening?
LOVED BY THE FEW
The bond tender for $100 mln September 2035 Government inflation linked paper delivered an average yield of 2.3% today, the highest in two months. Only 7 of 46 bidders were successful however, snapping up most of it at that rate.
CREDITORS RUBBER-STAMP SOLID ENERGY ASSET SELLDOWN PLAN
Solid Energy's creditors including ANZ, ASB's parent Commonwealth Bank of Australia, BNZ, Westpac and the Bank of Tokyo-Mitsubishi who have around $300 mln of unsecured loans outstanding, have approved the SOE's asset selldown plans. Administrator Brendon Gibson says the plan's for Solid Energy to progressively sell assets over two-and-a-half-years with trade creditors and employees paid fully and the company's board - chaired by Andy Coupe - in control. Bank debts will be restructured into a two-and-a-half-year facility. Ultimately, sizable haircuts for the banks are expected.
BANKS WORKING TOGETHER ON BITCOIN TECH
ASB's parent Commonwealth Bank of Australia has teamed up with several other global banking behemoths in an effort to create a set of global standards for the use of the distributed ledger technology behind Bitcoin in financial markets. The banks Barclays, BBVA, CBA, Credit Suisse, JP Morgan, State Street, Royal Bank of Scotland and UBS, are working with startup R3 to collaborate on research, experimentation, design and engineering.
WHOLESALE RATES INCH UP
Local rates rose much less than the Wall Street signals, up just +2 bps today. The 90 day bank bill rate is unchanged at 2.83%.
NZ DOLLAR UNCHANGED
The GDP growth undershoot did very little to our exchange rate today. The Kiwi dollar moved down then up within a narrow range and is back at 63.6 USc, at 88.3 AUc and at 56.2 euro cents. The TWI-5 is still at 67.8. Check our real-time charts here.
You can now see an animation of this chart. Click on it, or click here.