The Cooperative Bank claims the lowest rate for an 18 month home loan term, better because it is a standard offer without special conditions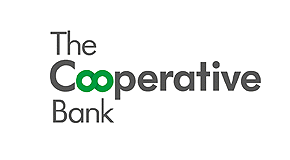 The Cooperative Bank is the latest bank to lead rates lower.
Today they launched a new low rate for 18 months fixed at 4.59%.
This is the lowest in the market for this term, better because it is a standard rate.
They also cut their standard rate for a one year term by -20 bps to 4.49%.
They join three others at that rate but they are the only one with that rate on standard terms.
ASB's one year 4.35% 'special conditions' rate is still the lowest of any rate on offer today.
Wholesale swap rates have not risen recently and the margin to swap remains 'healthy' for all banks. But overnight credit spreads rose (pushed up by a number of factors, not the least being the huge VW fraud) and that will make the cost of money slightly more expensive.
Buy it is clear that further reductions are still possible.
Borrowers should always negotiate for lower than carded rates, especially if you have equity of 20% or greater. Talking to your bank's main rivals and knowing what they will offer is the best way to start negotiations with your bank.
See all banks advertised, or carded, residential mortgage rates here.
The new floating and fixed mortgage rates now compare across all main banks as follows:
| | | | | | | |
| --- | --- | --- | --- | --- | --- | --- |
| below 80% LVR | Floating |  1 yr  | 18mth |  2 yrs  |  3 yrs  |  5 yrs  |
|   |   | % | % | % | % | % |
| | 5.99 | 4.49 | 5.09 | 4.65 | 5.25 | 5.49 |
| | 6.00 | 4.35 | 4.69 | 4.69 | 4.79 | 5.09 |
| | 5.89 | 4.35 |   | 4.65 | 5.19 | 5.65 |
| | 5.90 | 4.49 |   | 4.59 | 4.85 | 5.35 |
| | 6.00 | 4.99 | 5.15 | 4.64 | 5.19 | 5.65 |
|   |   |   |   |   |   |   |
| | 5.95 | 4.49 | 4.59 | 4.59 | 4.99 | 5.49 |
| | 6.10 | 4.49 |   | 4.49 | 4.49 | 5.29 |
| | 5.89 | 4.69 | 4.69 | 4.69 | 4.99 | 5.59 |
| | 5.99 | 4.55 | 4.69 | 4.49 | 4.79 | 5.50 |