The Red Bank follows up big cuts to lower tier level rates last week with smaller reductions for term deposits of $10,000 & more following the OCR cut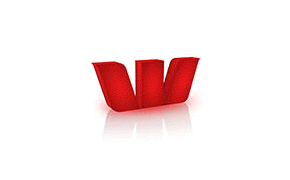 Westpac is the first bank to cut term deposit rates following yesterday's -25 basis points reduction to the Official Cash Rate (OCR).
The reductions are comprehensive, applying to all rates including its SuperGold Card offers.
For term deposits of $10,000 and more, their carded rates for a six month term have dropped -15 bps. For a one year term the reduction is -10 bps, and for two years it is -10 bps.
These rate changes were first uploaded to their website this morning and as such are effective immediately.
Westpac was also one of the first to cut its floating mortgage rates, but it trimmed its key floating rate by only -15 bps, holding on to the rest for its shareholders.
Last week, Westpac cut rates for term deposits of $5,000 to $10,000. At that time it cut its 6 month rate by a full -50 bps to 2.00%. For a one year term the cut was -75 bps, and for two years the cut was -30 bps.
Over the next few days, the other banks will likely cut term deposit rates as well, also with as little fanfare as they can get away with.
But there is one bank hoping to capitalise on the situation.
The Cooperative Bank has issued a press release saying it has launched a 3.70% rate for a six month term deposit "for new bank funds". It is a rate that currently stands far above other bank offers.
Use our deposit calculator to figure exactly how much benefit each option is worth; you can assess the value of more or less frequent interest payment terms, and the PIE products, comparing two situations side by side.
All carded, or advertised, term deposit rates for all institutions for terms less than one year are here, and for terms one-to-five years are here.
The latest headline rate offers are in this table. 
| | | | | | | | |
| --- | --- | --- | --- | --- | --- | --- | --- |
| for a $25,000 deposit | Rating | 6 mths | 1 yr | 18 mths | 2 yrs | 3 yrs | 5 yrs |
|   |   |   |   |   |   |   |   |
| | AA- | 3.35 | 3.50 | 3.50 | 3.55 | 3.60 | 3.70 |
| | AA- | 3.35 | 3.50 | 3.50 | 3.60 | 3.65 | 3.75 |
| | AA- | 3.50 | 3.55 | 3.55 | 3.60 | 3.65 | 3.75 |
| Kiwibank | A+ | 3.30 | 3.50 |   | 3.60 | 3.80 | 3.90 |
| | AA- | 3.15 | 3.40 | 3.40 | 3.45 | 3.50 | 3.60 |
|   |   |   |   |   |   |   |   |
| | BBB- | 3.70 | 3.35 | 3.50 | 3.60 | 3.70 |   |
| | BBB | 3.50 | 3.70 | 3.75 | 3.80 | 3.85 | 4.00 |
| HSBC Premier | AA- | 2.90 | 3.00 | 3.15 | 3.25 | 3.35 | 3.50 |
| | A | 3.45 | 3.60 | 3.70 | 3.70 | 3.85 | 3.95 |
| SBS Bank | BBB | 3.45 | 3.60 | 3.60 | 3.65 | 3.70 |   |
| | A- | 3.30 | 3.50 | 3.55 | 3.60 | 3.65 | 3.85 |