A review of things you need to know before you go home on Wednesday; mortgage rates sink, no inflation, low dairy prices, more aid, huge capital gain, swap rates dive, NZD falls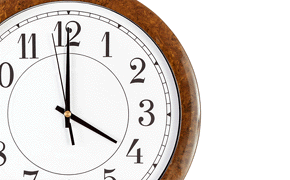 Here are the key things you need to know before you leave work today.
TODAY'S MORTGAGE RATE CHANGES
SBS Bank came back again today with a second set of lower home loan rate 'specials'. Westpac also tweaked its 2 year rate down after a tweak up on Monday. ANZ tweaked its one year rate higher too.
TODAY'S DEPOSIT RATE CHANGES
There are no rate changes to report today.
BRUSHING DOWN TO ZERO
Markets punished NZ interest rates and the exchange rate following a weaker-than-expected inflation report for December. Basically there is no inflation and markets don't like to see that. For reasons I can't quite get my head around, low price levels (+0.1% pa) with positive wage growth (+2.3% pa) is considered bad form by markets. Perhaps their concern is that the RBNZ doesn't seem to have any influence on our economy via their monetary policy settings. Or perhaps they think the RBNZ will now 'have to cut' the OCR. But neither RBNZ cuts or hikes seem to have done much in the past. Doing more of what doesn't work hardly seems good policy. But what would I know? (See David Hargreaves' view here.)
LOWER YET?
Talking of low prices, petrol prices keep falling. MBIE says they are now down to NZ$1.751/litre after discounts (January 15) for unleaded 91. Only because the difference is huge, it is interesting to see an Australian report that U91 fuel costs have fallen below AU$1/litre over the ditch. Perhaps petrol price declines have a lot further to go here in the near future.
LOW AND STICKY
Lower prices are affecting the dairy industry too. Today's auction result did not bring any indication of the long-expected rise in prices that will be needed to support the $4.60/kgMS payout estimate Fonterra has on the table. But remember, these auction prices are in USD; today's result in NZD actually flagged a rise. The fall in the NZD later in the day following the CPI data will have made the increase larger in NZD: +3.5% by my count.
EXTENDED HELP
ANZ is extending its "assistance package" to South Island farmers affected by extreme dry conditions. The bank will commit another $20 mln to their assistance package on top of the $50 mln they committed last year, but will extend that if demand for help from farmers is high. Other banks are likely to follow. ANZ launched their assistance package a year ago.
TWO TRACKS, THE OTHER WAY
The housing market remained reasonably buoyant in December, especially outside of Auckland according to the latest figures from the Real Estate Institute of New Zealand. Throughout the country 7,313 homes were sold in December which was down -9.1% compared to November but up +3.5% compared to December 2014. But Auckland went against the trend, with just 2,225 homes selling in December which was down -11.5% compared to November and down a whopping -18.6% compared with December 2014.
MONEY FROM THE SKY (TAX FREE)
The only thing we have in our economy that is rising in price is real estate. The RBNZ today published data that shows the total value of all our housing is now 'worth' NZ$862.3 bln. That is a gain of NZ$117 bln or almost +16% in a year. (Yes, that is a rise of +NZ$320 million per day !! +NZ$13 mln per hour.) Nothing compares in our economy. Our total exports are NZ$47 bln per year. The total of all payrolls in the country is about NZ$85 bln per year. But these are both taxed. The untaxed housing gain of $117 bln in the past year stands alone. 'Rational' people respond to the signals offered, even if the signals themselves are not 'rational'.
WHOLESALE RATES DOWN SHARPLY
Swap rates fell with a thud today following the weak CPI data. Rates are lower by -7 to -9 bps for all terms 1-5 years, down just a little less for longer terms. The 90 day bank bill rate is unchanged at 2.74%.
NZ DOLLAR FOLLOWS
The New Zealand dollar is also sharply lower today for the same reason. It is now at 63.8 USc, at 92.4 AUc, and at 58.4 euro cents. The TWI-5 is now at 69.3, its lowest since early October. Check our real-time charts here.
You can now see an animation of this chart. Click on it, or click here.