Economists slash forecasts for returns to farmers after another drop in global dairy prices overnight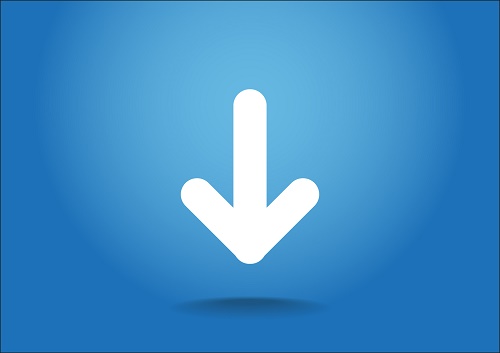 ASB economists, who have long been among the more optimistic pickers of the milk price this season have slashed their forecast to just $4.10 per kilogram of milk solids.
Previously the ASB was forecasting a $4.60 price - which is what Fonterra is currently forecasting, though a downgrade of this figure is now widely expected.
Westpac economists have trimmed their forecast price from $4.50 to $4.20.
And the country's biggest rural lender, ANZ, is tipping that Fonterra will drop its forecast milk price for the current season to possibly nearer $4.25 per kilogram of milk solids.
The sharpening of pencils by the big bank economists follows another fall - although not a huge one - in global dairy prices overnight. The GlobalDairyTrade price index fell by 1.4%, while the key whole milk powder prices on average eased 0.5% to US$2188 per metric tonne. 
Fonterra re-affirmed its $4.60 price pick as recently as December 10, but has made clear that the forecast is dependent on an assumption that there will be reductions in production globally and that this would help to boost international prices in 2016. See here for the full dairy payout history.
Milk production is, however, now past its peak for the season and it is getting late for any pick up in global prices to help the overall outcome for farmers this season.
ASB rural economist Nathan Penny pointed the finger at China's woes as a key reason for the diary weakness.
"With China the largest dairy importer, dairy markets soon reflect any Chinese weakness," he said.
Penny said the two GDT auctions so far this year had seen prices fall circa 5%.
"If Chinese growth concerns recede, we expect dairy price strength to soon return. However, the farm-gate benefits of any dairy price recovery is likely to now accrue to next season. Our view remains that dairy prices will move higher over 2016. NZ dairy production and exports are tightening. But with Chinese concerns likely to persist at least in the short term, the price recovery is likely to prove stop-start. With over 60% of this season's volumes sold, we trim our milk price forecast by 50 cents to $4.10/kg. In effect, we defer the farm-gate benefits of dairy price recovery to next season for which we stick with our $6.50/kg forecast."
Westpac senior economist Anne Boniface said in reference to the current turbulent global environment, with doubts over China, financial market upheavals and falling commodities prices, last night's dairy price drop "perhaps wasn't as bad as it might have been".
"Nonetheless, combined with the fall in prices at the early January auction, it's certainly not good news."
Boniface said Westpac's $4.50 milk price pick was based on the potential for an El Niño induced drought to impact on New Zealand milk production.
"But after decent rainfall in many parts of the country so far this year, the risk of a severe drought appears to be receding. And as we get further past the peak production period, even if dry weather set in now, overall milk production would be less at risk."
Boniface said Westpac's updated $4.20 farm gate milk price forecast assumes whole milk powder prices over the 2015/16 season average around $2200 USD/tonne this season and an average conversion rate for the season of about 0.69c.
"That's pretty close to where WMP prices are sitting today (WMP prices averaged $2188 in last night's GlobalDairyTrade auction). Clearly there are risks on both sides of this forecast. European milk production continues to grow strongly and should concerns about global growth and financial market volatility intensify further, we could see prices fall. But balancing this risk, prices are already at very low levels and globally food prices have held up relatively well in the current round of financial market turmoil."
The Westpac economists have a more downbeat view of prospects for next year than ASB.
"Looking further ahead, our overriding view is that strong growth in global milk supply combined with subdued demand from China, is likely to keep a lid on prices for much of this year. Consequently, we are forecasting a farm gate milk price of just $5.20 next season," Boniface said.
ANZ rural economist Con Williams said that cash flow pressure on farmers would be maintained into at least early next year.
"We expect Fonterra to reduce its milk price for 2015/16 toward the bottom end of our forecast range of $4.25-$4.50/kg MS," he said.
He believed, however, that there could be "a slight offset" from a higher dividend due to a lower milk cost and smaller proportion of earnings being retained.
Fonterra's most recent prediction of a dividend for this year was in the 35c-40c range.
In its January Global Dairy Update Fonterra said that its milk collection across New Zealand in December was 3% lower than the same month last year. For the season to 31 December (seven months) it reached 932 million kgMS, 4% behind the same period last season. "Lower milk collection for the 2015/16 season is largely a result of the low milk price environment, where farmers have reduced stocking rates and supplementary feeding in order to reduce costs," Fonterra said.
Fonterra's currently expecting that for the complete current season total production will be down by about 6%.