English, Guy see public and competitive pressure eventually forcing banks to pass on OCR cut to dairy farmers; Labour says regulation should be an option if banks don't pass on cuts; says time to pass on cuts, not further profits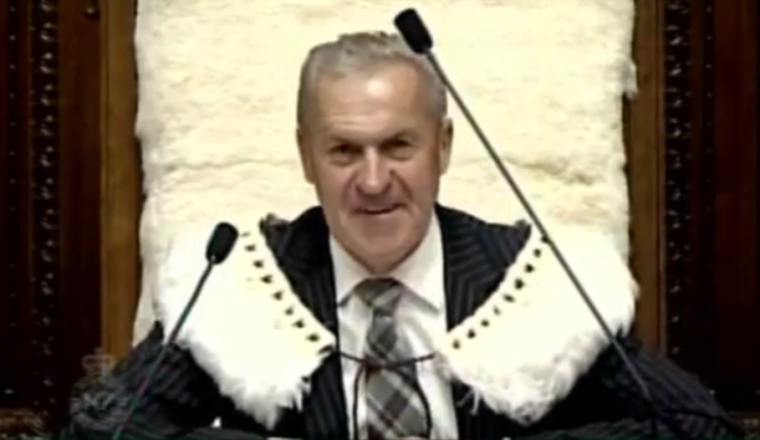 By Bernard Hickey
The political pressure is building on banks who have so far refused to pass on last week's surprise Official Cash Rate cut to dairy farmers.
Finance Minister Bill English dropped his more conciliatory tone about the banks' lack of action from Sunday, instead telling reporters on Tuesday that banks were expected to pass on the cut to dairy farmers. He said on Sunday he was not overly concerned that banks had yet to pass it all on and that competitive pressures should be allowed to prevail.
"There's an expectation that a reduction in OCR will get passed on. It might take a bit of time and competitive pressure for that to happen," he said on Tuesday when asked about banks not passing on the cut to farmers.
Interest.co.nz reported this morning that ANZ, Westpac, ASB and Rabobank were still reviewing their floating rates for dairy farmer customers, five days after the Reserve Bank's cut in the OCR to a record low 2.25%. The big banks have also only passed on anything from 10-20 basis points of the 25 basis points of cuts to floating home mortgage customers, citing higher foreign funding costs. BNZ has yet to pass on anything to both mortgage customers and farmers. These decisions not to pass on the cuts flew in the face of Reserve Bank Governor Graeme Wheeler's comments to a Parliamentary Select Committee on Thursday that he expected all of the OCR cut to be passed on to floating mortgage rates.
Agriculture Minister Nathan Guy also pointed to public pressure on the banks.
"What tends to happen here is there is a bit of public pressure that is applied. Right now farmers will be watching this space very, very closely," Guy said.
"I think we need to be mindful that interest rates are at a 50 year low. Farmers are very fortunate that they are low, and the Reserve Bank governor making his decision last week, I am sure in time that will flow through from the banks," he said.
Asked what would happen if the banks did not pass it on, he said: "What tends to happen in a situation like this is that public pressure tends to build and that's something that the banks will be very, very mindful of.
Labour eyes regulation
Later, Labour Leader Andrew Little suggested a Labour Government would look to regulate to force banks to pass on OCR cuts, which the Government criticised as a move to regulate interest rates.
Asked what a Labour Government would do about the banks not passing on rate cuts, he said: "I would start with pretty serious talking, you might say 'stiff-arming' and, if they are not responsive to that then I think you have to look at your options when you are in government. You have the power to legislate - but I think you have to have a pretty serious talk to the bank about expectations."
"I think the question was asked at the weekend, 'what's the point of having an OCR if the banks aren't going to follow the guidelines', and that's a legitimate question," he said.
Asked if Labour would consider legislating to force the banks to move, he said: "I think if the government's expectation is that the banks will pass on, certainly in this case, drops in the OCR to borrowers from banks, the government should state that and be very firm about it. And it should remind banks that it does have powers that banks don't have."
Asked about the banks' arguments about higher foreign funding costs, he said: "We have a banking centre that, through good and bad, has been extraordinarily profitable, exporting billions of dollars of profits every year and I think, frankly, they can do better for New Zealand."
Little said he would not rule out a legislative response if the banks did not pass on cuts.
"I wouldn't rule it out. And, if we did it, it would be with great reluctance and a heavy heart."
Labour Finance Spokesman Grant Robertson pointed to Wheeler's comments at the select committee.
"The banks have got solid profits, and it's good that we have stable banks in New Zealand, but this is not a time to be furthering their profits. It's a time to be passing on the cut," Robertson said.
Robertson said a Labour Government would have to work out what 'strong-arming' the banks meant.
"We'll have to work on that. But where you've got a situation where the Reserve Bank Governor has been clear, we need to look at what the regulations are. But I think the banks need to behave responsibly," he said.
Robertson said Labour would work with the Reserve Bank on the need for regulation if that arose.
"Fundamentally he's (Wheeler's) the one that sets the cash rate. He's the one with the main relationship with the banks. But when he issues a very clear expectation like that, I would have thought the banks would follow. It's interesting to note that they were more than happy to cut the rate for savings, but not for those that borrow, and I think that probably shows where their focus is. We need to have both the Reserve Bank and government on the side of the borrowers here."
Labour later issued a full statement saying that banks were 'pocketing the OCR cut while making NZ$90 million a week.'
Little said it was not right for banks to send billions of dollars of profit offshore while farmers were being forced off the land.
"Those who have profited during dairy's good times must now come to the table to work through a long-term solution," Little said.
"That should start with passing on interest rate cuts and doing everything possible to keep Kiwi farmers on their land. Forced sales will only mean more of our productive land will end up in overseas ownership," he said.
"John Key needs to stand up for New Zealanders by telling the banks now is the time to give something back to the industry and to New Zealand."
National hits back
English later told reporters that Labour's suggestions would return the economy to Muldoon-esque era where politicians set interest rates.
"I don't think anyone in New Zealand wants the Leader of the Opposition setting interest rates. We tried that in the 1970s and 80s and it ends up with politicians deciding to try and keep rates in a different place than they should be," he said.
He said he was surprised Labour had taken the approach, which he said showed they were competing with the Greens. "It's a long time since we've had a Labour Party that opposed free trade and wants to set interest rates," English said.
He rejected suggestions for regulation.
"We've got a competitive market. Some banks are passing it on and others will come under pressure to pass it on."
(Updated with more reaction, detail, video of Parliamentary question on the issue)