A review of things you need to know before you go home on Wednesday; BNZ cuts rates, building consents surge (but only for dwellings), China confidence jumps, swaps fall and flatten, NZD pushes higher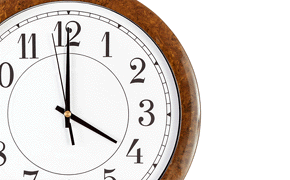 Here are the key things you need to know before you leave work today.
TODAY'S MORTGAGE RATE CHANGES
BNZ cut its 1 year 'special' but it is not especially special and not market-leading.
TODAY'S DEPOSIT RATE CHANGES
BNZ also cut many term deposit and term PIE rates (by between -5 and -20 bps). In addition they have cut rates on their Achiever Savings account (to a max. potential yield of 1%, down -25 bps) and their Rapid Save account to a max potential yield of 2.75% (was 3.0%).
TOP END SURGES
The main data release today was for building consents and there was a big jump in new dwelling consents in Auckland, Waikato, Bay of Plenty and Otago last month, while Canterbury and Wellington were more subdued. But most of this new activity is at the top end. The average house being consented is 215 m2, 245 m2 in Auckland. The average house value being consented is $392,000, $496,000 in Auckland.
CHCH REBUILD TAILING OFF
But the non-residential consent data was not so strong. Infometrics says the value of non-residential building consents in February was at its lowest seasonally adjusted level since May 2014. Activity was -21% lower than in February 2015 – the biggest annual decline since late 2013. Auckland, Canterbury, and Manawatu-Wanganui made the biggest contributions to the annual fall. Canterbury's weak February means activity in the region has fallen at least -25% from a year earlier in four of the last five months. Christchurch recorded a $35m drop in office consents in February and a $30m fall in hospital consents. These declines were partly offset by a $19m rise in storage consents in Christchurch and a $13m lift in education consents in Waimakariri.
CHINA BOUNCING BACK?
Chinese consumer sentiment increased sharply in March in a broad based improvement which saw greater optimism toward personal finances, the housing market and buying conditions. The Westpac MNI China Consumer Sentiment Indicator rose +6.1% to 118.1 in March from 111.3 in February, its highest level since September 2015.
THE PAYOFF OF A 'GOOD EDUCATION'
Data released today by the Ministry of Education quantifies what tertiary graduates are earning over and above median incomes. The detail shows where the best income gains can be had with the right qualification. Every student contemplating taking out a student loan should read these fact sheets. Interestingly, the taxpayer-funded health system provides the best channel to score financially. And sadly some qualifications can hurt your earnings relative to the median.
WHOLESALE RATES SHARPLY LOWER
The local rate curve slumped and flattened today substantially. 1 year wholesale rates are down -2 bps to 2.22%, 5 year rates are down -6 bps to 2.54% and 10 yr swap rates are down -8 bps to 3.03%. And the 2-10 curve is down to 80 bps. The 1-5 is down to 32 bps. NZ swap rates are here and they are at or near their all-time lows. The 90-day bank bill rate also rose, down -1 bp to 2.34%.
NZ DOLLAR HOLDS HIGHER
Markets bid the NZ dollar up last night and there was a further run-up at about 1:30pm today. But we have pulled back a little from them to be back to where we started the day. Net change is that we are higher. The Kiwi is now at 68.5 USc, at 89.7 AUc and 60.7 euro cents. The TWI-5 is up to 71.8. Check our real-time charts here.
You can now see an animation of this chart. Click on it, or click here.