A review of things you need to know before you go home on Tuesday; rate cuts for savers, house prices surge, Kiwis first, tourism booms, swaps rise and flatten, NZD up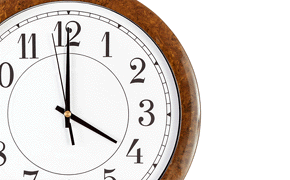 Here are the key things you need to know before you leave work today.
TODAY'S MORTGAGE RATE CHANGES
There are no rate changes to report today for borrowers.
TODAY'S DEPOSIT RATE CHANGES
Yesterday, BNZ cut a key home loan rate and it has followed that up today cutting most of its at call accounts by -25 bps. But it did not change the rate on its bonus saver accounts however. SBS Bank also cut term deposit rates for all terms from 18 months to 3 years.
A SCORCHING PACE
The REINZ's median house prices smashed all records in many parts of the country last month. The key Auckland markets led the charge with a $70,000 rise in one month. (Yes, you read that correctly.) That was by far the biggest jump of all time the previous biggest hike was 'just' $45,000 in a single month.
FEWER OVERSTAYERS
Latest estimates puts the number of overstayers at 10,848 – a considerable decrease of more than 1,300 on the previous estimate of 12,162 in October 2014. The estimated rate of overstaying (the number of overstayers compared with the number of temporary arrivals) is very small by international standards at around 3.5 in 10,000. Removal and deportation costs have more than halved from $3 mln in 2005/06 to $1.3 mln in 2014/15.
KIWIS FIRST
Employers will now have to make lower-skilled employment opportunities available to New Zealanders before supporting a work visa to fill the vacancy. Changes came into force this week which mean that employers considering hiring a migrant for a lower-skilled role will now be required to engage with Work and Income at the beginning of the process to ensure there is no New Zealander available to do the job first.
A LITTLE RETURN
Andrew Little released his 'tax returns' today. It is part of a campaign to get John Key to do the same. But Little's release is only of his earnings from his direct employers. It was glaringly not his actual tax returns! The whole point of the pressure he is trying to build is to find income derived from other sources like trusts, rental property, offshore companies, etc. By releasing what he did he is showing he has little understanding about what a tax return is and what taxable income is. Disappointingly shallow understanding of the issues being debated. Key has rejected the challenge.
RBNZ's WHEELER FOR THE RBA?
Australia's BankingDay has floated Reserve Bank of New Zealand Governor Graeme Wheeler as a "wild card" among potential candidates to succeed Reserve Bank of Australia Governor Glenn Stevens, whose term ends this September. BankingDay suggests Wheeler could bring "fresh insight", saying he has the the best record of touted candidates for framing monetary policy in the public interest. Wheeler's first five year term as RBNZ Governor is due to end in September next year.
IT'S A BAD WORLD OUTSIDE
The Financial Markets Authority today issued a broad-based warning to investors, emphasising caution towards 'big win' products and overseas operations. If you want the protection our regulators offer, stay on home turf, they say.
A TWO YEAR BULL RUN FOR TOURISM
National guest nights for February 2016 were +7% higher than in February 2015, Statistics New Zealand said today. This February, the extra day for the leap year and warm weather contributed to the rise. The rise for February follows a record high in January. Guest nights have been rising for almost two years as our tourism industry takes off.
STILL CONFIDENT
Small firms' confidence in the business environment fell back in March following a strong rebound in the previous quarter, according to ANZ's quarterly Business Micro Scope survey of small businesses. However, firms remain more optimistic about their own prospects and their intentions to hire and invest, with measures of small business activity still above historical averages in all sectors except agriculture. Wellington (+16%) is the most upbeat region, followed by Auckland (+15%) and the South Island outside Canterbury (+14%). Canterbury slipped 2 points to +1%. The Manufacturing sector (up 7 points to +18%) led the way. Construction (up 2 to +12%) and Retail (up 5 to +12%) also rose. Services eased 2 points to +17%, while dairy concerns saw Agriculture post a fourth consecutive fall, to -17%.
WHOLESALE RATES RISE, FLATTEN
Rates for every wholesale term rose today in a flattening bias. Rates for 1 year rose +3 bps, for 3 years rose +2 bps, and for all other longer terms rose +1 bp. NZ swap rates are here. The 90-day bank bill rate also rose by +1 bp to 2.34%.
NZ DOLLAR RISES
The NZD rose today although that was probably more of a reflection of slight USD weakness. Whatever the cause, it is nearing the top of its recent range. It is now at 68.7 USc, at 90.2 AUc and 60.2 euro cents. The TWI-5 is rangebound at 71.5. Check our real-time charts here.
You can now see an animation of this chart. Click on it, or click here.