A review of things you need to know before you go home on Tuesday; BNZ & TSB cut td/savings accounts, inflation expectations stable, IRD ready for online GST, swap rates rise, NZD rises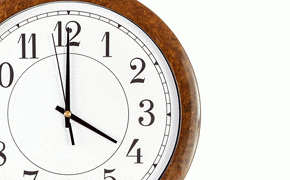 Here are the key things you need to know before you leave work today.
TODAY'S MORTGAGE RATE CHANGES
The Co-operative Bank cut its 18 month rate by 16 basis points to 4.19%. SBS Bank introduced 18 month and two year "specials" with both at 4.15%.
TODAY'S DEPOSIT RATE CHANGES
BNZ tweaked its TD rates for terms 18 months to five years, all down by minor ( -5 bps or so) amounts. TSB Bank cuts its websaver account rate by -10 bps to 2.10%.
NOT RISING OR FALLING
Today's RBNZ survey of inflation expectations will disappoint those looking to find a coming rise (people like me). But those looking for a further fall won't have found anything either. The 2 year expectation is virtually unchanged among those consumers surveyed at 1.64%.
DIPPING IN
The scale of the raid on KwiSaver balances for first home buyer deposits has been reported on before from official data. But ANZ today released data of its own withdrawal experience. These were up +188% in 2015 from 2014. 8,000 of their clients took out an average of $18,360 each. Of course, ANZ wins either way. But to my way of thinking, this FHB withdrawal option compromises the base principle of the whole program - unless you think housing is an 'investment' rather than accommodation (which most Kiwis seem to think these days).
FALLING BIRTH RATE AGAIN
The small rise in the birth rate we saw in 2015 is now over. The birth rate in the March quarter was just under 13.1 per 1000 population. That is still above the 12.7 rate in the same quarter a year ago, but the rise and rise is now over with a fall-back from the December 13.3 rate. The death rate continues to be stable, and is still at 6.9.
SHIFTING TASTE
Sales of new motor cars in Australia fell in April, reversing from March gains, according to data from the Australian Bureau of Statistics. Car sales are down -3.2% in the year to April compared with the same period last year. But SUV sales show a completely different trend. They are up almost +15% in the same comparative.
CLAMPING DOWN ON AVOIDANCE
The IRD today published an advance note on the upcoming application of GST to offshore online sales. After October 1, GST will apply to all consumption that occurs within New Zealand. Insurance and betting will be covered along with all 'remote services'.
NO MORE ?
The minutes of the last RBA meeting suggests that their last rate cut may have been intended to be a one-off. Some board members can't see any point in low rates. The AUD rose on the release.
SWAP RATES RISE
Wholesale interest swap rates took their cues from Wall Street today, rising in a faint steepening trend. The terms 1 to 3 years rose +2 bps, 4 years rose by +3 bps, and 5 to 10 years rose by +5 bps. NZ swap rates are here. The 90-day bank bill rate also rose, by +1 bp to 2.35%.
NZ DOLLAR RISES
Our currency rose by half a cent today until 3pm when the inflation expectation survey data was out. That can move markets. But today's unchanged survey result saw the NZD hold on to those gains. The Kiwi dollar is now at 68.1 USc, up to 92.7 AUc, and 60.2 euro cents. The TWI-5 is now at 71.6. Check our real-time charts here.
You can now see an animation of this chart. Click on it, or click here.