A review of things you need to know before you go home on Wednesday; food prices drop, mortgage approvals past their peak, new Rabobank CEO, equity markets all gain, swap rates rise and steepen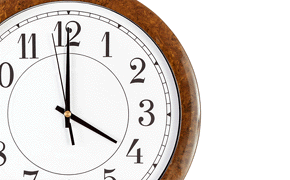 Here are the key things you need to know before you leave work today.
TODAY'S MORTGAGE RATE CHANGES
No changes to report today.
TODAY'S DEPOSIT RATE CHANGES
No changes here either.
EVERYONE AGREES
Food prices decreased -0.5% in the year to June 2016, influenced by lower grocery food prices which were down -2.3%, Statistics New Zealand said today. This data confirms Countdown's claim of a -1.2% drop. And is reflected in our own grocery price monitoring. We get the June quarter CPI on Monday and most commentators think it will be a low number - about +0.5% pa - but not quite as low as it has been in previous quarters. The 1-3% range is some way off - unless you just focus on non-tradable inflation (the bit the RBNZ can influence).
A SLOWING SIGN?
Mortgage approval data released today gave the first suggestion that the housing market may be finally slowing. The data for last week was the lowest of the year for a week that did not include a holiday. In the 27 weeks since the start of 2016, almost $40 bln of 'new' mortgage have been approved, up 15% on the same period a year ago. The latest similar data in Australia ("housing finance commitments") was up +18% year-on-year to May and industry reports there also record a June and July slowdown.
GOING BACKWARDS FAST
More worrying for Australia, lending commitments for commercial purposes are down sharply. For fixed loans, they were off -14% and for leases they were down -11% in May.
NEW CEO FOR RURAL LENDER RABOBANK
Rabobank New Zealand has announced the appointment of Daryl Johnson as its CEO. Effective immediately, Johnson takes over from Crawford Taylor, who has been interim CEO since Ben Russell left for Heartland Bank last October. Johnson, from Western Australia, was until last year the Asia CEO at BNZ's parent National Australia Bank, leading NAB's operations across seven countries being China, Japan, Hong Kong, Singapore, India, Indonesia and Vietnam.
LABOUR GOING BIG ON HOUSING
The Labour Party says its leader Andrew Little will tomorrow (Thursday) launch a detailed nationwide housing map featuring local information on the housing crisis for more than 2000 areas nationwide. This will include house prices, rent increases, home ownership rates, state house waiting lists and the number of empty state houses, Labour says, adding this will allow New Zealanders to see how their neighbourhood has been affected by the housing crisis.
UNCERTAINTY BITES
The latest Westpac-MI consumer sentiment survey in Australia released today shows a sharp fall - even though it might not be as sharp as some expected.
NZ TODAY'S LAGGARD
Equity markets that are trading today are all up. The NZX50 is one of the low performers at +0.1%. The ASX200 is up +0.4%, Hong Kong up +0.5% and Tokyo is up +1.0%. All these gains come after Wall Street set the standard today at +0.7% and on that basis the NZX is underperforming.
SWAP RATES RISE FURTHER
Swap rates rose and steepened again today taking signals from Wall Street earlier this morning. One and three year terms are up +1 bp, four years is up by +2 bps, five and seven years by +3 bps and ten years by +4 bps. NZ swap rates are here. The 90-day bank bill rate is up by +2 bps today at 2.44%.
NZ DOLLAR STILL IN A RANGE
The Kiwi dollar is at virtually the same levels it was at this time yesterday. The NZD is at 72.6 USc, at 95.6 AUc, and 65.7 euro cents. The TWI-5 is now just over 76.3. Check our real-time charts here.
You can now see an animation of this chart. Click on it, or click here.