A review of things you need to know before you go home on Tuesday; BNZ raises mortgage rates, house prices rise faster, dairy farmers cut costs, big new road project, inflation expectations unchanged, RBA cuts to 1.50%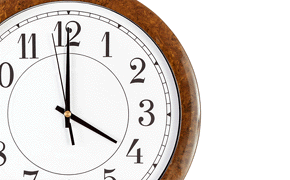 Here are the key things you need to know before you leave work today.
TODAY'S MORTGAGE RATE CHANGES
BNZ raised two fixed mortgage 'specials' today. Both their 1 yr and 2 yr rates were raised to 4.29%, and at that level their 1 yr rate is now the highest in the market at that term..
TODAY'S DEPOSIT RATE CHANGES
NZCU Baywide took -20 bps off 3 to 5 yr term deposit rates. They also too -25 bps off their online saver. TSB Bank took -10 bps off their Horizon Plan savings account, now at 2.00%.
A FINANCIAL FLOAT
A large local trustee company is going to float. Perpetual Guardian plans to raise up to $150 mln through an initial public offering and stock market listing before the end of 2016.
ROCKETING HIGHER
The updated QV sales data for the three months to July reveals that prices are rising strongly nationwide. Overall they are up +14.1% year-on-year. But the regions around Auckland have taken on a starring role. House price inflation in Hamilton ticked up to 32%pa in July. Auckland's +16% looks tame by comparison. Rapid house price growth in the regions has heightened the Reserve Bank's fears that investors are shifting their focus outside Auckland, giving impetus to their new LVR policy to cap mortgage lending to investors nationwide at 60% of the property value starting on October 1.
REDUCING COSTS
There is growing evidence that dairy farmers have succeeded in reducing their 'break-even' cost levels, according to Dairy NZ.
THE SOFTENING UP STARTS
Banks are starting to soften up their customers with the idea that even if the RBNZ cuts the OCR next week, they "may not" pass it all on to them. The RBNZ and the Government must be getting increasingly frustrated with the main banks over this because if that happens again it will be the third time recently where banks undermined a public policy initiative. But I doubt the banks actually care what officials think. They are more focused on their Aussie shareholder "requirements" than NZ public policy.
MORE 'ROADS OF NATIONAL SIGNIFICANCE'
Another 18 kms in the Auckland north motorway system has been progressed today. The 'price' is unknown because to is still in negotiation with the preferred contractor. But a key aspect is that it will be funded by a 'public-private partnership' (PPP).
TRADE BLOWOUT
In Australia, their June trade balance came in significantly worse than markets were expecting.
FEWER HOUSES PLANNED
And staying in Australia, building approvals for 'dwellings' (houses, apartments, etc) fell in June in most states. But they did grow slightly in NSW.
AUSSIES GET RATE CUT
At 4:30 pm NZ time, the Reserve Bank of Australia cut its policy rate by -25 bps to 1.50%. This is their first cut since May 2016 and second since May 2015. The NZD rose 30 bps against the AUD in the first few minutes.
SWAP RATES UNCHANGED
Wholesale interest rate markets were watching the RBNZ inflation expectations survey closely, but there were no changes. Consequently there are no changes to report today in swap rates. NZ swap rates are here. The 90-day bank bill rate rose +1 bp today to 2.26%. NZGB yields are falling today however, down about -4 bps and many terms are now threatening to go below 1.80%.
NZ DOLLAR LOWER
The Kiwi dollar is just a tad softer today from this time yesterday. The NZD is currently at 71.8 USc, 95.2 AUc, and 64.2 euro cents. The TWI-5 is now at 75.2. Check our real-time charts here.
You can now see an animation of this chart. Click on it, or click here.