Westpac NZ CEO David McLean 'not terribly concerned' about Auckland first home buyers' ability to service their mortgages if interest rates rise to 7.5%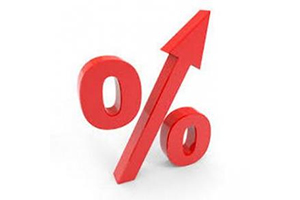 By Gareth Vaughan
CEO David McLean says Westpac New Zealand's "not terribly concerned" about suggestions Auckland first home buyers could need 60% to 70% of their income to service their mortgage if interest rates rise to 7.5%.
Prime Minister Bill English said on Monday the government has been concerned "for some time" about the risks rising interest rates would have for mortgage holders already near debt-servicing limits.
His comments come after TVNZ reported on a Reserve Bank email to the Government the Green Party obtained under the Official Information Act. If mortgage interest rates rise to 7.5% a typical first home buyer in Auckland could be spending 60% to 70% of their income on housing costs, it said. The percentage for first home buyers elsewhere in New Zealand would be about 50%.
Interest.co.nz's latest Home Loan Affordability Reports show Auckland housing is now the most unaffordable it has been for first home buyers since we began collating house price and household income data for our Home Loan Affordability Reports in January 2004. A typical Auckland first home buying couple earning the median wage for their age group now need to set aside more than half their after-tax income to meet the mortgage payments on a lower quartile-priced home.
However McLean says his bank's "not terribly concerned."
"Because the interesting thing is that when you look into the data of our first home buyers a lot of the concerns are based on people's perceptions or myths and rumours that aren't necessarily true," McLean told interest.co.nz.
Westpac NZ's typical first home buyer is aged between 25 and 34, their average loan size is $330,000, their average deposit size is $120,000, only one on five have less than a 20% deposit, and 78% of them have a loan-to-value ratio of less than 80%, McLean says. 
"That shows that despite potentially a lot of house price inflation, this group is still putting together a good deposit."
"[But] only 22% of our first home buyers are from Auckland so perhaps it's harder in Auckland," says McLean.
The average bank two-year mortgage rate, the most popular term, was 5.73% as of May 5. Westpac has a 5.19% standard two-year rate, and a 4.79% "special" available to borrowers with at least 20% equity. The country's biggest mortgage lender, ANZ, has just increased its standard two-year rate by six basis points to 5.35%. ANZ also has a "special" two-year rate of 4.85%, which has also been increased by six basis points. The latter requires at least 20% equity, an ANZ account into which salary is paid, and for new customers at least one other product with ANZ. See all banks' carded, or advertised, home loan interest rates here.
'We know interest rates can move around and we don't want to be financing people with no margin for error'
McLean says the assumption is often that first home buyers have hardly any deposit, have borrowed from mum and dad and are young and starting out.
"But in fact the data doesn't necessarily show that. The people have got bigger deposits than I think is generally realised," McLean says.
"The other factor to take into account is when assessing credit criteria and serviceability [is] we don't assume just the current interest rate in terms of whether they can afford to service the loan. We have a number [about 2% higher than current interest rates], which we build into our serviceability numbers, which is much higher than the current interest rate. Because we know interest rates can move around and we don't want to be financing people with no margin for error."
"Not only do we do that, I think people do that when they are making their budgets. There's quite a lot of resilience amongst home buyers when they are doing this themselves," McLean says.
Westpac NZ says it has seen a "steady increase" in withdrawals from its KiwiSaver scheme by first home buyers.
Metiria Turei's solutions
Meanwhile, Greens co-leader Metiria Turei said: "The Reserve Bank told the Government that an Auckland family earning $100,000 a year is potentially going to have to spend 60 to 70% of their income servicing the mortgage on their first home in the next year or two."
"If people have to spend 60 to 70% of their income servicing their mortgage, where is that money coming from? Turning the heater off this winter? Fewer school trips? The solution to the housing crisis is for the Government to build thousands of affordable homes, put in place a rent-to-buy programme, crack down on speculators with a capital gains tax (excluding the family home), and restrict overseas investors," Turei said.
*This article was first published in our email for paying subscribers early on Tuesday morning. See here for more details and how to subscribe.