A review of things you need to know before you go home Wednesday; some TD changes, Auckland consents lose momentum, but others gain it, job ads strong, 'bleak' property outlook, swaps rise, NZD stable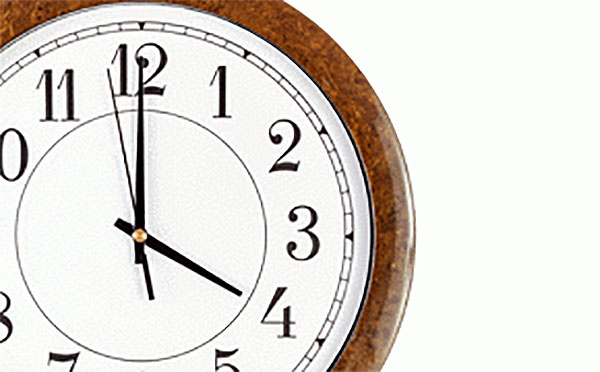 Here are the key things you need to know before you leave work today.
MORTGAGE RATE CHANGES
No changes to report today.
DEPOSIT RATE CHANGES
The Nelson Building Society, and FE Investments have both changed rates. NBS has trimmed its one and two year rates. FE Investments has a new higher 6.18% one year rate, but it has withdrawn its two year 6.80% 'special'. Update: ANZ has followed its rivals and reduced all its term deposit rates by -10 bps for terms of 18 months and longer.
MOMENTUM DISSOLVES
Building consent data out today for July was not impressive. It was still weaker than it should be for Auckland. Momentum in the Queen City has been lost. But the Bay of Plenty and Otago, both show very impressive levels of consenting. Hamilton is not too shabby either. Consenting performance is clearly a Council thing and the Goff-led Auckland Council isn't hitting the levels the Brown-led one did.
MOMENTUM APPEARS
In Australia, they also reported building consent data today and it was better than expected. A -5% drop in the number of new houses consented was expected, but in the event they got a +1.7% rise. However, things are grim in the apartment market with July consents for that sector down more than -30% compared with July 2016. Things are 'better'/'less bad' in NSW. Data out for construction completed was also much better than expected, being up +6.8% s.a. when a +1% rise was expected. Still, this may not be all it seems; private sector work is falling away fast, with the overall numbers only being held up by public sector projects. You take what you get and currency markets rewarded the AUD for this data.
DEMAND RISING
MBIE's Jobs Online report for July showed a rise in vacancies, in fact to their highest level ever. All sectors except accounting/legal, and IT were higher. Construction vacancies are an amazing +20.4% higher this year than in July 2016, hospitality and tourism is +8.2% higher. And it is unskilled and semi-skilled jobs that are in highest demand. And that demand is rising. (Shiny bum jobs are not where the online ads are.) This is data that challenges just about every standard narrative surrounding the New Zealand economy.
'BLEAK' PROSPECTS
According to CoreLogic, property market activity, measured by the number of valuations run by banks to support loan activity, confirms a particularly bleak end to the winter season and indicates that sales volumes for August are likely to continue on from already low sales turnover experienced in July.
ON BUDGET, FASTER
Another $270 mln is to be 'invested' to bring the nationwide UFB rollout to be completed two years earlier than planned. It will now be all done in 2022. The final steps are now funded, with half today's commitment to finish the urban aspects, and half to finish the Rural Broadband Initiative. It is an impressive achievement, the more so when you compare how well it is going in NZ versus Australia's NBN. Once completed here, New Zealand will be in the top five countries in the OECD for access to high speed broadband. Remember that in 2011 we were placed 26th with very little connectivity.
WHOLESALE RATES RISE
Swap rates have stopped slipping and are up +3 bps across the curve today. The 90 day bank bill rate is also up +2 bps to 1.97%. That is hardly a high level, but it is actually a six week high.
NZ DOLLAR STABLE
The NZD is little changed at 72.6 USc. On the cross rates we are lower however against the Aussie on their surprisingly strong building consent rise at 90.9 AUc and at 60.6 euro cents. The TWI-5 is stable as a consequence at 74.7. The bitcoin price is up to a new record high US$4,672, a +5.5% gain on the day. This a purely speculative market whose recent performance is attracting many more speculators.
You can now see an animation of this chart. Click on it, or click here.