A review of things you need to know before you go home on Thursday; more 4.44% rates, Crown surplus grows, inflation dips, home loan affordability diverges, SME confidence slumps, swap rates drop, NZD realigns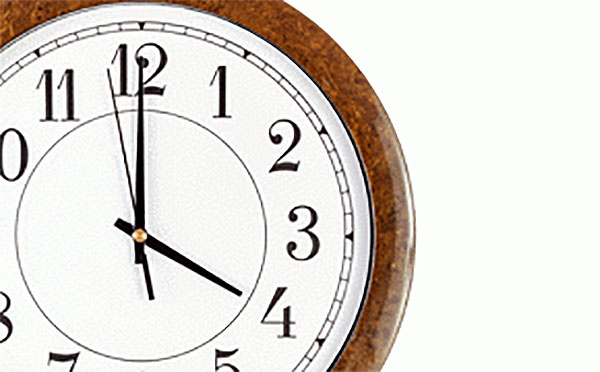 Here are the key things you need to know before you leave work today:
MORTGAGE RATE CHANGES
The Co-operative Bank has also settled on 4.44% for its one year 'owner-occupied' mortgage rate.
TERM DEPOSIT RATE CHANGES
No changes here.
BONUS EARNINGS
The Crown accounts to November came in better than the HYEFU forecast by more than $0.5 bln. The forecast was for a -$457 mln deficit but in the end a +$125 mln surplus was achieved. That is due to higher corporate tax receipts, higher GST, and only offset by +$100 mln higher expenses. When investment gains are included, the surplus swells to +$3.9 bln, +$1.6 bln more than forecast. The new Government has been handed a financial bonus.
SURPRISE DIP
Statistics New Zealand says inflation for 2017 was just +1.6%, versus market expectations of +1.9%, after a virtually flat December quarter. Lower retail prices based on cheaper imports offset higher petrol prices. The Kiwi dollar fell on the news. Analysts noted that rents, building costs, and petrol prices have all gone up and they expect all three to increase further over the coming year.
SUCCESSFUL TENDER
Today's Government bond tender for $150 mln 2033s (15 year bonds) saw a weighted average accepted yield rises of 3.26% which is up from the 3.13% at the previous tender. Their were bids for $457 mln giving a coverage ratio rises of 3.0x
WIDE REGIONAL VARIATION
Our latest home loan affordability reports for December show the challenge toughening for would-be first home buyers in Auckland and the Waikato, but it is easing in much of the rest of the country.
LIGHT RELIEF
The new Government has laid out its "boost for worker protections". Employer groups, including farmers, are welcoming them because they will fall mainly on workplaces with 20 or more employees. The 90-day trial rule for new employees is retained, much to many analysts surprise. Many of the other features, like unfair dismissal rules, are just light tweaks. But the use of agreed breaks is to become rigid; employers and employees will no longer be able to agree modifications. (This may just encourage faster automation investment.)
BIG FALL IN CONFIDENCE
Business confidence among small firms plunged to its lowest level since 2009 in the December quarter, according to ANZ's quarterly Business Micro Scope survey. A net -29% of small businesses were more pessimistic about general business conditions for the year ahead (a net +14% were previously optimistic about the outlook). This SME survey broadly aligns with other business confidence surveys, and the PMI survey.
PUBLIC TRANSPORT & UNIONS
A transport workers union has the Sydney commuter train system in a choke-hold. New industrial action may close stations today before the evening commute.
SHOOTING THE MESSENGER
The chief economist of the World Bank accused Chile of deliberately skewing survey data to make them look good. But calling out a member for distorting public policy data just got him fired.
WHOLESALE RATES DROP
Following the weak inflation data, local swap rates have fallen sharply and flattened. Two year rates are down -5 bps, five year rates are down -4 bps and ten year rates are down -1 bp. The 90 day bank bill rate is unchanged at 1.88%. The UST 10yr is up +3 bps at 2.65%. In China, their sovereign 10yr yield has slipped -1 bps today to 3.97%. The NZ Govt 10yr yield is now at 2.95% (up +1 bp). And the Aussie 10yr is also +5 bps higher at 2.84%.
NZ DOLLAR REALIGNS
The NZ dollar is up further from this time yesterday at 73.6 USc on new US dollar policy. But we are lower against all others at 91.1 AUc and 59.3 euro cents. This puts the TWI-5 at 74.3..
BITCOIN ADJUSTS TOO
Bitcoin is now at US$11,382, up +6.4% from this time yesterday. Some of that rise will be the realigning greenback. The gain in New Zealand dollars is far less.