Infometrics is expecting GDP growth of roughly 2% a year until 2021 – 1% under Treasury's forecast – and the regions are expected to do the economic heavy lifting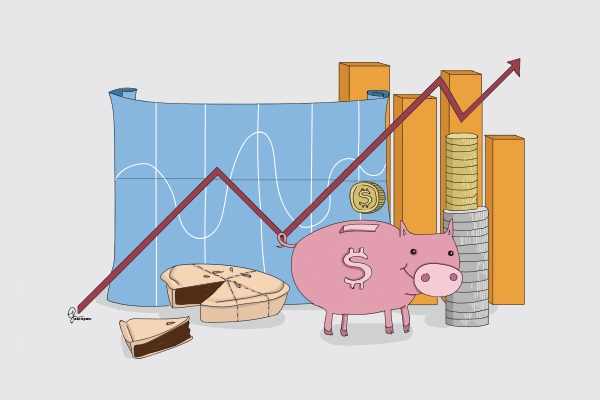 New Zealand's regions are expected to take centre stage in the country's economic growth story over the coming years, according to Infometrics.
But the economic forecasting agency is picking annual GDP growth to come in well below Treasury's estimates.
Infometrics Chief Forecaster Gareth Kiernan expects economic growth of roughly 2% per year between now and 2021.
That is more than 1% lower than Treasury's economic forecasts, which show GDP growth of 3% a year on average until 2021.
National Finance Spokeswoman Amy Adams says Infometrics' is "far from a glowing endorsement of this Government's economic management."
Despite the lower growth forecast, Kiernan says it will be New Zealand's provinces that will be doing a lot of the economic heavy lifting over the next few years.
"Spending activity in the regions is comfortably outpacing activity in the main centres, with commodity prices for most exports holding at high levels."
He says many of the major drivers of economic growth in the urban centres, such as migration, construction activity and the housing market, have peaked.
"Most of the New Zealand economy's momentum over the next 18 months will come from provincial areas, thanks to strong export incomes."
This growth won't be enough to offset an expected economic cooling going into 2019 he says, but it is likely to make the slowdown "less marked than previously feared."
Kiernan says a shortage of skilled and unskilled workers will continue to act as a drag on economic growth going forward.
"Low business confidence suggests that domestically focused firms are already reluctant to invest or hire."
Adams says the Government is not doing enough for business.
"The Government inherited a buoyant economy and seem to just expect that growth is inevitable and will continue to increase no matter what policies they implement.
"However, its low-growth policies have a big effect on whether a business invests in that new piece of machinery or hires that extra staff member."
Not the first bearish outlook
Infometrics is not the first forecaster to predict lower economic growth going forward.
Following last month's GDP figures, ANZ Senior Economist Liz Kendall said the bank expects economic momentum will continue to slow.
"The economy is growing a bit below trend and we expect it will struggle to achieve strong rates of growth from here."
But not all economists agree with the bearish economic sentiment.
BNZ's Head of Research Stephen Toplis says the second half of this year will see a big boost to the economy provided by a substantial easing in fiscal policy.
This will come in the form of the Government's families package, for example.
"Accordingly, we think annual growth will climb back up to 3% by the end of the September quarter," Toplis says.
Kiernan says the increased Government spending will help cushion the forecast economic slowdown and its healthy books mean it has scope to go further in the future.
"With Treasury's forecasts showing an increase in the surplus to $7.3 billion by 2022, and higher government revenue expected, the government has scope to further lift spending while keeping its books in the black."