BNZ unveils two year 3.99% home loan rate from November 13 as mortgage wars intensify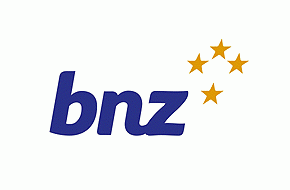 Hot on the heels of ANZ's 3.95% one-year mortgage rate offer, BNZ has announced a 3.99% two year rate.
The new offer, for BNZ's two year "classic" rate, begins on Tuesday, November 13. It's a reduction of 30 basis points from 4.29%. The new rate is the second lowest advertised, or carded, two-year mortgage rate on offer from a bank after SBS Bank's 3.95%.
The new rate is available to residential owner occupiers with at least 20% equity, and will be available until the end of November.
The bank's press release quotes BNZ's chief economist Tony Alexander.
"Sustained low inflation, the effectiveness of the Reserve Bank's LVR rules and the recent cooling in the New Zealand housing market in spite of still strong economic growth have combined to provide a unique set of interest rate conditions that lenders can take advantage of," Alexander said.
See all banks' carded, or advertised, home loan interest rates here.
Here is the full snapshot of the fixed-term rates on offer from the key retail banks.
In addition to the above table, BNZ has a fixed seven year rate of 5.95%.
And TSB still has a 10-year fixed rate of 6.20%.