New Zealand's largest home loan lender challenges its main rivals with a sub-4% one year fixed mortgage rate - just as wholesale swap rates turn up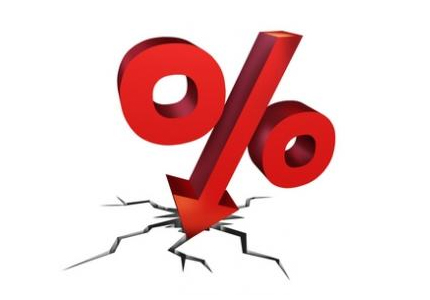 ANZ has launched a new sub-4% mortgage rate as a one year 'special'.
The 3.95% carded rate is still higher than HSBC Premier's 3.85% rate but it is sharply lower than all its main rivals.
That rate matched SBS Bank's two year fixed rate 'special'.
ANZ says this offer will only be for a 'limited time' and that is usually just marketing talk to generate borrower urgency. But it might be quite limited this time to might be true and short. Wholesale rates spiked higher in the past week, up +15 to +25 bps in the past week on top of the +5 bps the previous week. But note, the one year rises weren't as sharp, even though they were there. Over the past two weeks, one year swap rates are up +10 bps.
Today's ANZ drop for the one year rate is -20 bps from 4.15%, so in the face of a +10% wholesale cost rise you can imagine the ANZ treasury people will be talking hard to ANZ marketing folks about commercial realities. As ANZ is basically a mortgage bank (more than 60% of its loan portfolio are mortgages), shareholder concerns about maintaining profitability in New Zealand when the parent bank is under strong profit pressure, will be intense. ANZ will only keep this latest 'special' until Sunday, December 2, 2018.
ANZ have also trimmed their uncompetitive two year rate back to the same level offered by their rivals, a cut of -6 bps.
You can see what is behind these rate changes here.
Low interest rates are one thing. But may banks offer cash-back instead of a lower, under-card rate.
Often you are better to take the hard cash (and apply it against your loan balance is recommended) than the discounted rate. But the math is easy to work out. Use our comprehensive mortgage calculator here to do that.
And if you aren't exactly in the market today for one of these newly lower rates, you may wonder what the costs of breaking an existing contract would cost. You can estimate that here.
We have been in a falling rate environment, but regular readers will know that internationally, rates, inflation and policy direction seems to be firming, and quite quickly in some major financial markets. In the intermediate term, New Zealand won't be able to avoid those global pressures. And they may hit closer to home if local inflation moves up on the back of higher fuel prices, higher taxes, and lower exchange rates. The lower rate environment may only be here for a relatively short time.
See all banks' carded, or advertised, home loan interest rates here.
Here is the full snapshot of the fixed-term rates on offer from the key retail banks.
In addition to the above table, BNZ has a fixed seven year rate of 5.95%.
And TSB still has a 10-year fixed rate of 6.20%.