We examine the margin shifts as wholesale money rates rise just as one large mortgage bank cuts a key rate, looking at the pressures and motivations for the move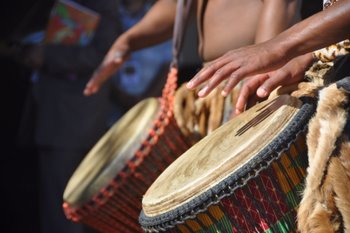 Today's announcement (Saturday) that ANZ is offering a sub-4% one year fixed home loan 'special' comes at an odd time.
That is because wholesale rates are on the rise.
In fact, the rise for durations 2 to 10 years in the wholesale swap markets have been about +25 to +30 bps over the past two weeks. That is enough to get banker's attention and put upward pressure on the funding costs of retail home loan rates.
At the one year duration the rise is less at about +10 bps. But that is still enough to cause an internal reaction.
One of the first ways this will manifest itself is in the ability of mortgage bankers to negotiate below-card discounts.
But if these rate rises are sustained, higher carded rates are likely.
The shift from the start of November is worth reviewing, mainly because it is unusual in the absence of an official RBNZ trigger.
ANZ claims that their new lower offering is "we want to make sure that we are supporting our customers into homes". But behind the scenes there is a real commercial motivation. The next six weeks are an important time for bank rollovers as there are a disproportionate level of fixed rate loans falling due in this time of the year. Capturing more of this is what the marketing move is all about.
Headline rates are sometimes harder to extract discounts from, but the rate structure at present might not be as 'fixed' as it seems.
Here is one way to look at it:
 
 
31-Oct-18
 
9-Nov-18
Fixed term
Lowest offerer, any bank
Rate
Swap
margin
 
Rate
Swap
margin
 
 
%
%
bps
 
%
%
bps
1 year
HSBC Premier
3.85
1.94
191
 
3.85
2.04
181
18 months
HSBC Premier
3.85
1.97
188
 
3.85
2.11
174
2 years
SBS Bank
3.95
2.00
195
 
3.95
2.19
176
3 years
ASB
4.39
2.09
230
 
4.39
2.35
204
4 years
SBS Bank
4.89
2.19
270
 
4.89
2.49
240
5 years
SBS Bank
4.89
2.31
258
 
4.89
2.63
226
7 years
BNZ
5.95
2.53
342
 
5.95
2.85
310
10 years
TSB
6.20
2.79
341
 
6.20
3.10
310
And here is the same comparison just for the main banks:
 
 
31-Oct-18
 
9-Nov-18
Fixed term
Lowest offerer, main bank
Rate
Swap
margin
 
Rate
Swap
margin
 
 
%
%
bps
 
%
%
bps
1 year
ANZ, (BNZ)
4.15
1.94
221
 
3.95
2.04
191
18 months
ASB, Westpac
4.15
1.97
218
 
4.15
2.11
204
2 years
Kiwibank
4.19
2.00
219
 
4.19
2.19
200
3 years
ASB
4.39
2.09
230
 
4.39
2.35
204
4 years
ASB
4.95
2.19
276
 
4.95
2.49
246
5 years
Westpac
4.99
2.31
268
 
4.99
2.63
236
The difference between the two tables is that the main banks have taken their margins down to what the challenger banks were living with.
Can they sustain these lower levels? Probably. But do they want to sustain them? Internal profit pressures will probably argue against going lower for any length of time.
Getting another bank down to the lowest offerer shouldn't be too difficult. Banks are usually keen to match the main rivals to hold or win business.
Going below carded rate offers is also possible and that will depend on a range of factors you bring with the business available to a bank.
The two big factors are the strength of your financial position, and the size of the loan.
You are in a stronger position when you have an loan-to-value ratio of less than 80% if you are an owner-occupier.
And if you are borrowing more than $750,000 you will almost certainly get a larger discount.
A combination of the two might entice a bank to offer up to -15 bps below carded rates.
You may also find cash-back incentives are available. Figure on 0.7% of the loan value, up to a maximum of about $8,000.
Usually it will be one or the other; discount or cash, but a combination within those limits is worth talking about.
Which is better? Often you are better to take the hard cash (and apply it against your loan balance is recommended) than the discounted rate. But the math is easy to work out. Use our comprenensive mortgage calculator here to do that.
And if you aren't exactly in the market today for one of these newly lower rates, you may wonder what the costs of breaking an existing contract would cost. You can estimate that here.
We are in a falling rate environment, but regular readers will know that internationally, rates, inflation and policy direction seems to be firming, and quite quickly in some major financial markets. In the intermediate term, New Zealand won't be able to avoid those global pressures. And they may hit closer to home if local inflation moves up on the back of higher fuel prices, higher taxes, and lower exchange rates. The lower rate environment may only be here for a relatively short time.
See all banks' carded, or advertised, home loan interest rates here.
Here is the full snapshot of the fixed-term rates on offer from the key retail banks.
In addition to the above table, BNZ has a fixed seven year rate of 5.95%.
And TSB still has a 10-year fixed rate of 6.20%.