A review of things you need to know before you go home on Friday; no rate changes, broader affordability, Goff wants the 15% on rates, credit card interest cost, swaps, NZD slips, & more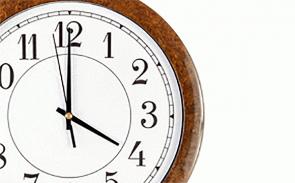 Here are the key things you need to know before you leave work today.
MORTGAGE RATE CHANGES
Again, no changes to report today.
TERM DEPOSIT RATE CHANGES
None here either.
HIGHER PAY, LOWER INTEREST RATES, LOWER HOUSE PRICES = BROADER AFFORDABILITY
The January 2019 interest.co.nz Home Loan Affordability Report says the slide in both interest rates and lower quartile house prices means Auckland is now considered 'affordable' for first home buyers. The situation varies in different parts of the city obviously, but on average it now consumes less than 40% of the take-home pay of a median couple in the 25-29 age range to pay the mortgage on a first quartile house. Getting a deposit together isn't much easier however. But if that hurdle is overcome, the payments are now affordable for the first time in almost three years. Beyond Auckland, housing remains well within affordable limits for typical first home buyers in all districts except Queenstown.
BNZ GIVEN 'NEGATIVE' OUTLOOK
Fitch Ratings lowers the outlook on BNZ's credit rating to 'negative' from 'stable' following similar action on parent NAB in Australia.
GOFF WANTS THE GOVT TAXES ON HIS TAX
Auckland's mayor (who is in a campaign for re-election) says the Government should give back to Auckland Council the GST revenue it makes from rates paid by Aucklanders as a way for Auckland to raise more revenue.
$4.5 BLN @ 18%
New credit card data out today for January shows we owe just under $7.5 bln, a rise of +4.7% from the same month a year ago. But the proportion incurring interest is still falling, down to 60.3% and that is a record low (or, 39.7% is interest-free, a record high). That means credit card interest is accruing at $2.2 mln every day (or just under $100,000 per hour). One metric that is not growing fast is the credit limits, which are now at $23.5 bln, up just +1.9% from a year ago.
SWAP RATES STEEPEN
Local swap rates slipped -2 bps for durations to five years, up +1 bp for ten years. The UST 10yr yield is up +3 bps at 2.68%. Their 2-10 curve has risen to +16 bps. The Aussie Govt 10yr is up +3 bps to 2.09%, the China Govt 10yr is down -1 bp at 3.15%, while the NZ Govt 10 yr is up +23 bps so far today to 2.24%. The 90 day bank bill rate is unchanged at 1.89%.
BITCOIN HOLDS
The bitcoin price is essentially unchanged at US$3,902.
NZD SLIPS
The NZD is lower today at 68 USc after following the Aussie down on stories that China is blocking coal imports from 'the lucky country'. And we are slightly firmer against the Aussie at 96 AUc, and a little lower at 60 euro cents. That has the TWI-5 at 72.6.
This chart is animated here. For previous users, the animation process has been updated and works better now.