After reviewing all banks' interest rate changes since the RBNZ's surprise 50 basis points OCR cut, we calculate how much has benefited borrowers, and how much has been retained for savers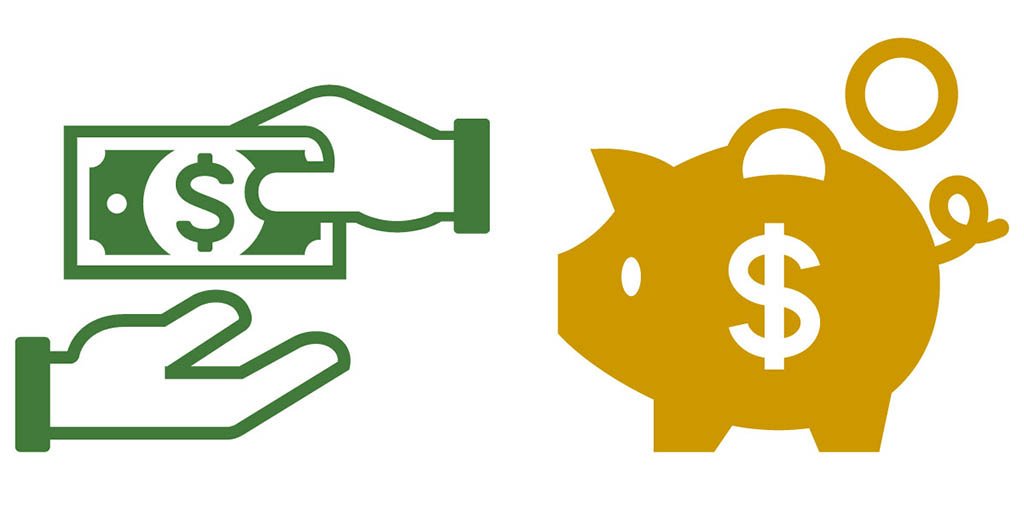 By David Chaston
It has now been 10 days since the surprise 50 basis points Official Cash Rate cut by the Reserve Bank of New Zealand.
This has allowed plenty of time for banks to react to the implications of a 1% official policy rate.
Markets have reacted by driving down wholesale swap rates. Markets have also driven down benchmark risk-free Government bond rates.
Locally these have shifted because of both the RBNZ signals, and the global risk aversion that is gripping markets.
Now we can assess how much has been passed through to the economy. After all, RBNZ Governor Adrian Orr was explicit that they are watching to ensure most of their policy action does pass through.
And so far the answer seems to be that a bit more than half the benefits have accrued for borrowers, and a bit less than half have been held back for savers. The banks themselves seem to have retained very little.
Of course, this can only be a crude assessment, but this is how we have made it.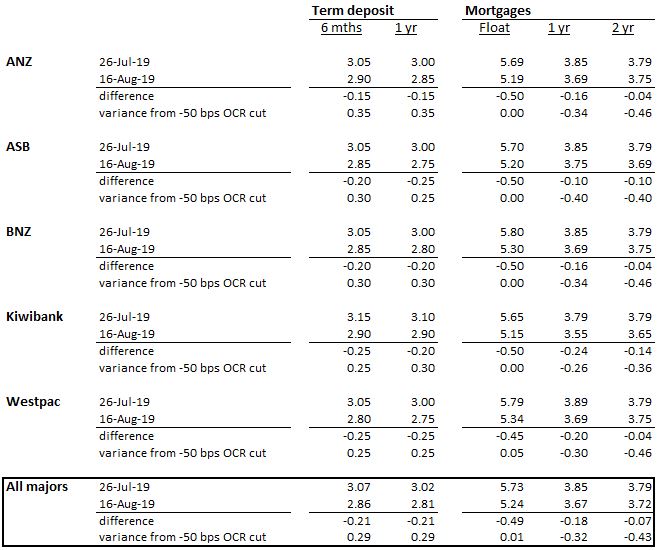 On average, the main banks have cut their key term deposit rates by just -21 bps, leaving savers with a +29 bps 'benefit' from not suffering the full -50 bps OCR cut. That is almost 60% of the policy action.
All up, banks owe retail savers some $329 billion for the accounts they have.
These same banks, also on average, have passed on to floating-rate borrowers almost all the OCR rate cut. As we have previously explained, this is a benefit to borrowers who have 35% of the interest-paying debt in New Zealand. (About $164 bln of that debt.)
For home loan borrowers who hold about $223 bln of that debt as fixed-rate loans, banks seem to have passed on about 12 bps of the OCR cut so far. These borrowers hold about 48% of the interest-paying debt. Perhaps another 13% is held by businesses and rural lenders on fixed terms.
For personal loan and credit card borrowers, banks have passed on none of the OCR cut benefit, and this group holds about $17 bln of the debt (by bank and non-banks), or just 3.6% of it.
All up, all borrowers owe banks and non-banks $464 bln for the loans they have contracted to repay. Weighting the announced borrowing rate cuts in this way, we estimate that lenders have passed on an average -25 bps to borrowers across all borrowing. This is half the benefit of the official policy action.
Of course there is much more borrowing than saving (all loans amount to $464 bln while all retail (non-market) funding amounts to $329 bln). So you wouldn't expect the benefits to savers and borrowers to be equal, and they aren't. But there is enough to conclude that a bit more than half the benefits of the OCR cut have gone to borrowers and a bit less than half to savers.
Of course, this situation is dynamic. We will keep an eye on the situation as it changes over the next while and update it if the balance reported above changes materially.