David Hargreaves says the Reserve Bank should seriously reconsider reintroducing LVR limits - at least for investors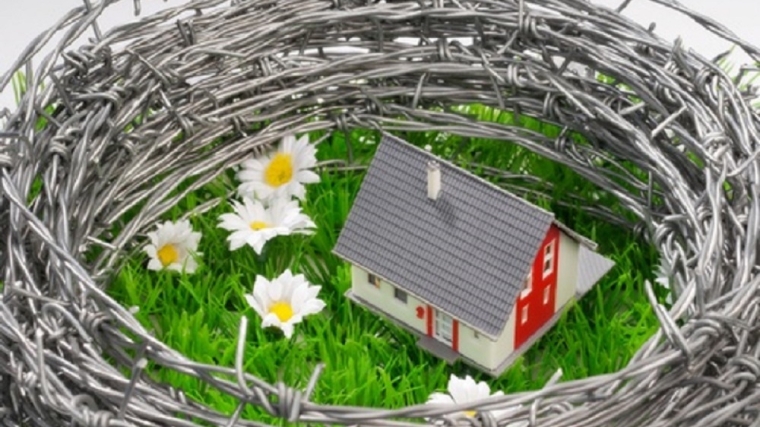 As is often the case, probably the big 'news' in the release of the latest monthly mortgage figures from the Reserve Bank on Wednesday was somewhat lurking in the shadows.
It was the revelation that high loan-to-value-ratio mortgages to investors more than doubled between June and July.
Remember, for the purpose of investors, the current definition of a 'high' LVR loan is one where they borrow more than 70% of the value of the house.
We are talking about figures coming off a very low base. In June the amount of high LVR mortgages advanced to investors was $204 million. In July it was $446 million.
So, coming off a low base, but coming off a low base in a trampoline-like manner nevertheless.
As of May 1 the RBNZ removed any high LVR lending restrictions on the banks for at least 12 months.
I went on record as disagreeing with the decision.
I haven't changed my mind.
What are the figures saying?
And I think the RBNZ should take a close look (and they will, because they do) at the latest mortgage figures and what these might be telling them.
There's a lot of moving parts to this story. 
Much depends whether the RBNZ believes that the strong uplift in activity post-lockdown is merely a result of pent up demand and therefore will blow itself out.
Certainly that's what most economists are currently thinking - although it is very noticeable that virtually all the major bank economists are pulling back from the fairly dire predictions made earlier this year of what would happen to house prices later this year and into next year.
The current thinking is that generally the current upsurge in activity we are seeing will tend to dissipate and prices may well then drift more from early next year.
And I don't necessarily disagree with that. That could be what happens. It might not be though. And LVR limits - or lack thereof could be a big part.
I think there's clear warning signs in the data we are seeing at the moment. In the housing market, heat generates more heat. It becomes a frenzy.
It's getting warmer...
As I just look around me at the moment, I suspect we are seeing fairly subdued levels of activity in Auckland (not least because we are all half-locked-up again), but things are getting pretty warm elsewhere in the country. And I don't think that's necessarily a short run thing.
The irony was not lost on me on Wednesday that on the one hand I was penning an article about the mortgage deferral scheme being extended out to 12 months, while later in the day I was relating how New Zealanders climbed into (a record for a July) $6.6 billion of mortgages last month.
It may well be that in the housing market as in elsewhere in the economy we are seeing the distinct emergence of 'two speeds'. 
When you think about it, that is always going to be likely when faced with circumstances like we have at the moment.
We've got some parts of the economy really struggling. We still don't know quite how bad the job losses will get. How well we can control the virus or otherwise will continue to be a big part of that.
But on the other hand, we can look at huge amounts of stimulus being poured in. We can observe interest rates falling ever lower. Some people will be doing WELL.
The role of low interest rates
On that last point - the low interest rates - it's a double-edged thing.
It means investors get absolutely rubbish returns on bank deposits. BUT those same people can (bank permitting) borrow money at super cheap rates. Remember also that the RBNZ is likely to take interest rates even lower, based on its current thinking. Borrow, borrow, borrow. And do not worry.
So, if Mr Bank is in a good mood and you are able to borrow a shedload of money, then why not? And what would you do with the money? Well, buy a house of course. If you are an investor, thanks to the RBNZ dropping the LVR restrictions, you can once again (bank permitting) borrow up to a high LVR level.
Surely this is already happening. And it will happen more. 
The end product of super low interest rates is increased competition for the purchase of assets - with said assets therefore squeezed and forced up in value. Asset bubbles if you like. (And please DON'T object to the use of the term 'bubble'. Remember because something is a bubble it does not mean it will immediately burst. Bubbles can keep growing for a long time - particularly if interest rates are non-existent).
The haves and have nots
What we may well see then is that those who have money will go out and get an investment property. This could be the opportunity for 'the haves' to spend up large now and do a bit of serious land-banking. Gobble up the great opportunities and leave others with the crumbs, for now and into the future.
For people who would like to get into the housing market in the future - that could be a very bad thing.
As the current data from the RBNZ shows, first home buyers are right in there at the moment, getting a good share of the mortgage market. At the moment.
Also, as people keep pointing out, the term 'first home buyer' doesn't necessarily imply fresh faced early 20s people. There's a lot of seasoned folk in their 30s (some who have returned recently from overseas) earning good incomes who can afford to mix it in the housing market in terms of prices.
But as the RBNZ's most recent data on debt-to-income levels of mortgage holders shows, people are getting more stretched to buy houses.
That's only going to increase, if there are increasing numbers of investors out there able now to more easily access borrowed money and to bid up the prices.
The FHBs are not seemingly being squeezed inordinately at the moment - but they might be in future. And they could get locked out. Or worse they might over-stretch and land themselves in trouble.
Decision time
The RBNZ has got some thinking to do, I believe.
Okay, if it thinks what we are seeing now is a short run blip that will fade out, leave things as they are. And I suspect that will be the approach.
Personally I think there's signs that we are going to see yield-hungry investors start to really dictate the terms again - and that could lead to big distortions in the market and future problems.
I think the choice is pretty clear on this. The path of least regret would be to bring back - now - some form of LVR limit on investors. Hey, the 30% deposit rule would be fine, I think.
Leave things to just drift, however, and the market might just get away on us here. That's what housing markets tend to do. They've done so in the past.