David Hargreaves tries to make sense of recent developments in our never-dull housing market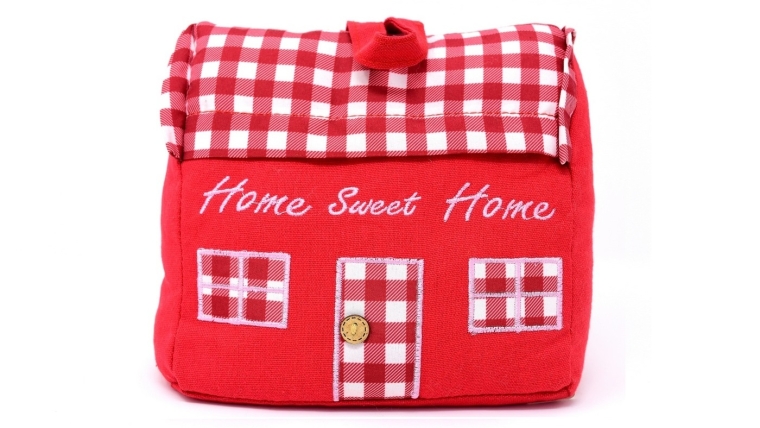 Ah, so it really is true. You can't keep a good New Zealand housing market down. Well not for very long at all, anyway.
And as economists scramble to update their house price forecasts, pulling back from, and in some cases reversing, previous gloom and doom prognostications, it's worth taking a few moments to attempt to work out just what exactly is going on.
I would have been very surprised if we had seen the sorts of falls in prices this year that some were forecasting. Really, housing is so central to the New Zealand psyche that Kiwis would not LET house prices fall too far! So, unless people were forced to sell, a large scale drop in prices always looked unlikely.
The apparent vigour with which the housing market has reacted after the lockdown though has been, certainly to me, a surprise.
But perhaps, if you really think about it, then it should not be a surprise.  
When you look at what is driving the recent activity it is, I think, a combination of the catnip that is super, super low interest rates, coupled with the Reserve Bank's removal in May (at least for 12 months) of the bank limits on high loan to value ratio (LVR) lending. I've already said my piece on that one a couple of times, so won't keep going round on it like a scratchy old vinyl record. 
But clearly, and particularly for investors, they've seen the time as right and have moved. 
So, with Spring supposedly now with us, we move into what should be the busy house buying period. 
Whether it will prove to be so remains to be seen. Whether the wave of activity we have seen in the past few months will carry on is by no means certain and it depends to some extent whether the recent bit of heat generated in the market attracts more people to get involved.
The question I would have though is whether what we've seen to date represents those who are truly confident about buying acting now, while others will be taking a wait and see approach. Possibly for some time.
Election dithering?
With an election finally due to happen towards the end of next month, people could be excused for holding off on the decision making. There's been notable instances in the not-distant past of the housing market virtually freezing up in advance of an election because of uncertainty about the outcome. 
Sales volumes were very light in election month (September both times) in 2014 and 2017, so it will be interesting to see if we get the same thing happening in what of course is now an October election this year. From where I'm sat you would hardly know there's an election on at the moment and in this Covid-distracted year it appears most people are over the election before it's begun. But we shall see.
For anyone not worried about losing their job there's really nothing to be lost and potentially plenty to be gained from taking advantage of the non-existent interest rates and buying up large, particularly as high LVR lending is now solely at the discretion of the banks. If you are seen as good for the money, you will get it.
It's the 'not worried about losing their job' part of the previous sentence that's the real crux of the matter at the moment though.
Are we alert to danger?
The question I ask, and it's a genuine question - I certainly don't know the answer - is: How many people are out there at the moment who are not worried about losing their jobs, but actually should be?
Clearly there are plenty of people who would be in jobs that aren't going to be lost whatever happens in the economy. But there are others in jobs that have been protected by the wage subsidies and other waves of financial stimulus. How many of those jobs are going to go in coming months? That's the great uncertainty.
I really hope people are self aware enough to see if there is trouble looming with their employment. You would like to think so, but frankly I never cease to be amazed by the way some people don't seem to be able to anticipate something that's dead ahead in front of them.
It may be of course that a degree of self awareness (and therefore concern about people's financial prospects) is behind the fact that very few houses are being listed for sale. And so what we've seen with the recent housing market might to some extent represent the super confident buyers (either very sure of job prospects or financially secure anyway) competing for limited housing stock and bidding prices up.
It's again a bit of the two-speed economy theme that's becoming more and more evident. It's strange to say it, but recessions can be great for people who have jobs and money. Not for those who don't though. 
Spending from the haves
What's visible in New Zealand at the moment is that those who have money and security are out spending and that's making things look relatively buoyant. That's visible. What, unfortunately, might be rather less visible, is those who are struggling and 'hanging on'. As time goes on and if there isn't a marked recovery in economic fortunes (and think for example of people who have been involved in travel and tourism), then the impact of at least some people struggling financially is likely to become more visible in the economy at large in future. 
I think for anybody that doesn't have to worry about immediate financial security then buying a property at the moment, with these low interest rates, is a no-brainer. That's because in say five years' time we can probably anticipate there will still be housing shortages (well, do YOU believe any of the politicians when they say they will fix the RMA?) and there will be a further squeeze on prices.
In five years' time also, we may well be looking at a situation where the foreign buyer ban has been lifted and foreign investors are once again bidding up the market. And maybe also there will be further floods of perhaps wealthy migrants looking for NZ boltholes. It's all possible. 
So, a long term bet on NZ housing is a good one.
In the short term, however, we come back to what happens with the virus and what happens with the country's rate of unemployment. I don't think we are out of the woods on either score by any stretch of the imagination yet. Unfortunately.
Plenty could go wrong yet
It's really to be hoped that we can avoid a big spike in forced housing sales due to people getting into financial trouble, but it's too early to say we HAVE avoided such a scenario yet.
At the moment we have still no clear idea of how long the world might be afflicted by Covid. And that's obviously the key thing. 
I genuinely think there's reasons to be optimistic that the massive efforts to develop a vaccine may well bear fruit next year. And while development of a successful vaccine isn't going to instantaneously get it into everybody who needs it, it will at least point towards some end point for the Covid era. 
In the meantime a lot could happen though. This thing is a marathon not a sprint.
The upshot is then, it's far to soon to be saying this will be a glorious summer for the New Zealand housing market. 
Yes, the long term outlook's good. But short term? Well, there's still too many balls in the air.