Chris Trotter hears Jacinda Ardern calling the result a 'mandate to accelerate' but he wonders where to and what that means given her essentially conservative instincts that won over so many National voters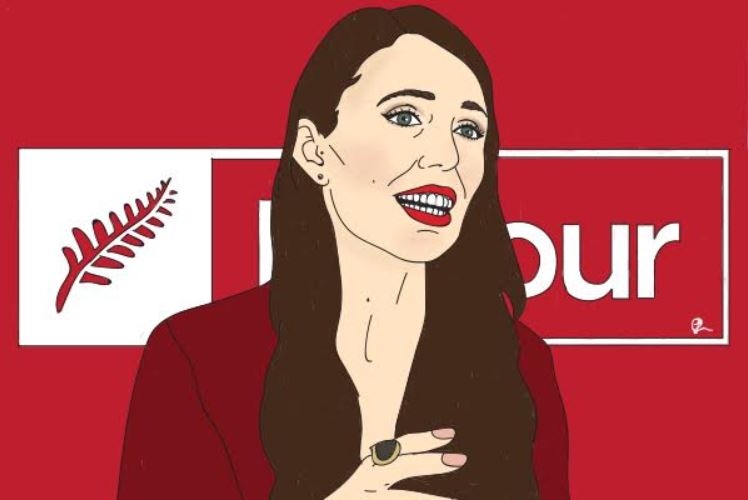 By Chris Trotter*
David Cunliffe, who knows a thing or two about losing big, called it a "blue blood-bath". TV3's Paddy Gower waxed poetical: "Red sky tonight, Labour's delight!" The rest of us just sat staring at our screens in disbelief, as one of the most comprehensive election victories in New Zealand history unfolded before our eyes.
To provide a little perspective, the Left's highwater mark, electorally, is generally agreed to be 1938, when Michael Joseph Savage's Labour Government was returned to office with 55 percent of the votes cast. Last night, the Electoral Commission's provisional count put the combined Party Votes of Labour and the Greens at 56.7 percent. Standing before her delirious supporters in a throbbing Auckland Town Hall, Jacinda Ardern called it a "mandate to accelerate". 
But accelerate to where? And to do what?
It may have felt like the revolution had arrived last night, but if Ardern is a revolutionary, then she's an unusually cautious one.
The acceleration she's talking about all relates to speeding up the recovery from the Covid recession. With 49.1 percent of the Party Vote (likely to crest 50 percent when Special Votes are counted) and a minimum of 64 seats in the House of Representatives, Labour can govern alone. What it wants, it can now get. And what Labour's leader wants is "change that sticks."
That is necessarily a commitment to consensus-building – not to crashing on through. Ardern has seen enough progressive legislation rolled back by her National and Act opponents to know that if she simply takes her 64 votes and runs amok with them, such achievements as she is able to rack up will not long survive a change of government. She also knows that if she were to give what is now a very progressive Labour caucus its head, then that change of government will come sooner rather than later. So caution and incrementalism will remain the hallmarks of Ardern's prime-ministership – just as they were of Helen Clark's.
It is important to remember that Ardern served her political apprenticeship under Labour leaders who had lived through the Rogernomics Revolution of 1984-1990. She has, accordingly, learned the two great lessons of that period. The first is that unleashing radical change and implementing it at breakneck speed is a sure-fire method of tearing your party and your country apart. The second, that unpicking a settled political and economic consensus takes a huge amount of effort and a surprisingly large amount of time.
Roger Douglas's reforms succeeded because he was pushing on an open door. Dismantling the post-war Keynesian settlement had been a project of decades. By the time Muldoon fell from power, New Zealanders had become familiar with the free market arguments, they had heard the telling anti-state anecdotes, they had been told – and had agreed – that "you can't run a country like a Polish shipyard". Ardern and her Finance Minister, Grant Robertson, will take some convincing that neoliberalism has arrived at the same tipping-point that Keynesianism reached in 1984. Modern Monetary Theory has yet to take over at Treasury!
What Ardern can count on, however, as she strives to forge a new political and economic consensus, is a weak and ideologically played-out National Party. The 26.8 percent disaster that overtook the National Party last night may not look as bad as the electoral nadir of 2002 (when the party received just 20.9 percent of the Party Vote) but in many ways it is worse. At 15 percent, the swing from National to Labour is the greatest ever recorded in this country. It signals a decisive rejection of both the style and the content of National's political project.
With all due respect to Christopher Luxon, he ain't no John Key. Neither does National possess in its savagely reduced caucus a figure like Don Brash, who, it should be remembered, lifted National from 21 percent to 39 percent in just three years – and came within a whisker of winning the 2005 election.
Unfortunately (for National) Judith Collins shows no sign of understanding the lesson the electorate has just given her. So blatant was her party's determination to help only the "winners" of New Zealand society, and so obvious its utter disdain for the "losers", that two of the safest of safe National seats, Ilam and Rangitata, were lost to Labour. If National wishes to live up to its name, then it must, once again, become the party that offers hope and help to all New Zealanders. Promising a $40 tax cut to the comfortable, but just $8 to the working poor, was a message that left even its comfortable targets feeling uncomfortable, and the rest of the country positively itching to get inside the nearest polling booth.
National will learn how to reconnect with New Zealand from Labour – as it always has in the past. And Labour, itself, will find many of the answers it is looking for, in terms of constructing new and innovative policy, from the Greens. In the red glow of Labour's stunning performance, it is easy to overlook the Green Party's remarkable achievement. Unlike so many small parties who joined MMP coalitions, the Greens have come back stronger than ever before. Not only have they claimed 7.6 percent of the Party Vote (which is likely to crest 8 percent with the Specials) but Chloe Swarbrick has a reasonable chance of holding on to her stunning election-night win in Auckland Central.
If they are smart, however, the Greens will shun all attempts to draw them into a formal coalition. Confidence and Supply they can give, but they would be most unwise to offer up the silence that comes with Collective Cabinet Responsibility. Without leverage, there is nothing to be gained by accepting ministerial warrants except personal prestige and a fatter salary. Playing the role of policy pathfinders will help not only themselves, but the whole Left – and most especially, Labour.
Act, too deserves plaudits for its impressive leap from under 1 percent in 2017, to 8 percent in 2020. National will need to keep a very close eye on its younger rival. Although most of Act's success is attributable to National's failure, its leader, David Seymour, has displayed a canniness that should worry his older right-wing brother. He has learned to speak the language of twenty-first century politics with a fluency entirely lacking in Judith Collins.
A tribute is also due to Winston Peters and NZ First. Few political figures in New Zealand history have been as canny, colourful and tenacious as Peters. That he kept the flag of compassionate conservatism flying is indisputable – and that was a good thing. Less good, however, was his self-destructive adherence to the cronyism that has so disfigured the conservative cause throughout New Zealand's history. Peters in the guise of the benign and constructive Dr Jekyll did his country great service. But, in exactly the same manner as Robert Louis Stevenson's tragic hero, he allowed himself to be transformed into Mr Hyde once too often.
In the end, of course, it was "Jacinda's" night. Unmatched and unscarred, she bestrides her country now like a kind colossus.
We must hope that the spirits of the socialist fathers, Seddon and Savage, will help guide her, and the ship of state of which she is now in undisputed command, through the stronger seas that lie ahead, navigating safely what the New Zealand poet, James K. Baxter, called: "the rough mystery of love in the running straits of history".
---
*Chris Trotter has been writing and commenting professionally about New Zealand politics for more than 30 years. He writes a weekly column for interest.co.nz. His work may also be found at http://bowalleyroad.blogspot.com.