Jenée Tibshraeny on a Treasury analyst's concern our measure of inflation doesn't properly capture housing costs, crypto's male appeal, long commutes to work, and the RBNZ tapering bond purchases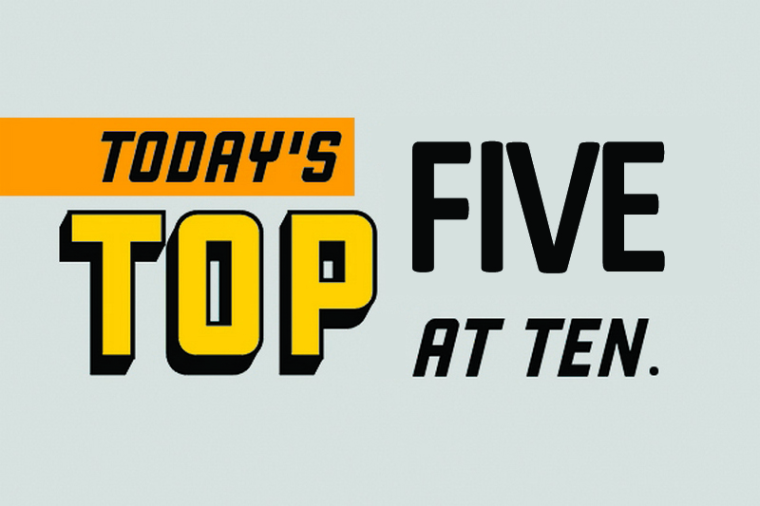 Interest.co.nz journalist Jenée Tibshraeny has written today's Top 5.
She has selected titbits from recent reports and government documents that have caught her attention. 
As always, we welcome your additions in the comments below or via email to david.chaston@interest.co.nz. And if you're interested in contributing the occasional Top 5 yourself, contact gareth.vaughan@interest.co.nz.
See all previous Top 5s here.
1. Housing and transport disjointed.
Our commutes to work are getting longer.
Only 44% of jobs are accessible by a car trip of less than 45 minutes, according to New Zealand Transport Agency (NZTA) research.
Meanwhile 15% of jobs are accessible by a bus trip of less than 45 minutes. Only 5% of jobs are accessible by a walk of less than 45 minutes, and 23% accessible by a bike ride of less than 45 minutes.

These 2020 findings are marginally worse than in 2019.
"This is possibly due to greenfield developments in Auckland and Wellington which have occurred away from central business districts," NZTA said in its 2020 annual report.
Separately, research done by NZTA found only 9.5% of homes built in 2019/20 had access to frequent public transport services.
2. Treasury analyst questioned whether CPI adequately captures housing costs.
It turns out the suitability of the Consumer Price Index (CPI) as a target for the Reserve Bank's (RBNZ) monetary policy was discussed among Treasury officials earlier this year.
Emails released under the Official Information Act show a Treasury analyst throwing around some ideas with his colleagues. He said:
"I've been further pondering how housing enters the CPI and increasingly coming to the view that urban land is significantly underrepresented. The home ownership component only includes construction costs because the land is treated as an asset.

"To me, this unreasonably overlooks the significant consumption cost of urban land (whether measured as the direct land price, imputed rents, or mortgage costs), and inflation of urban land costs has been, if anything, the rising price of greatest social concern over the last decade.

"Urban land is included to a minor extent – it'll be indirectly captured in market rentals and real estate fees (to the extent that these are correlated with house prices), but owner-occupied urban land costs are otherwise omitted…

"I'm wondering what the CPI would look like if it had, say, 5% weight on urban land (whether measured as direct land price, imputed rents, or mortgage costs)."
The formula for calculating CPI hasn't changed. The above was purely a discussion that occurred following the RBNZ writing to Finance Minister Grant Robertson, opposing his suggestion for it to be made to consider house prices when setting monetary policy. The RBNZ said:
"When formulating policy, the MPC [Monetary Policy Committee] takes account of the impact of house prices on its objectives in a number of ways.

"For example, housing demand affects the demand for housing-related goods and services, such as property construction, rents, and property maintenance. Together these components account for around one quarter of the CPI weights."
3. One in 10 New Zealanders may be crypto investors.
There may have been a tripling in the number of New Zealanders who have bought cryptocurrencies over the past year.
Of the 2,035 people surveyed in April for research commissioned by the Financial Services Council, 9.5% said they owned cryptocurrency. This is an increase from 3.1% in 2020.
According to the survey, men are the ones doing the bulk of the buying: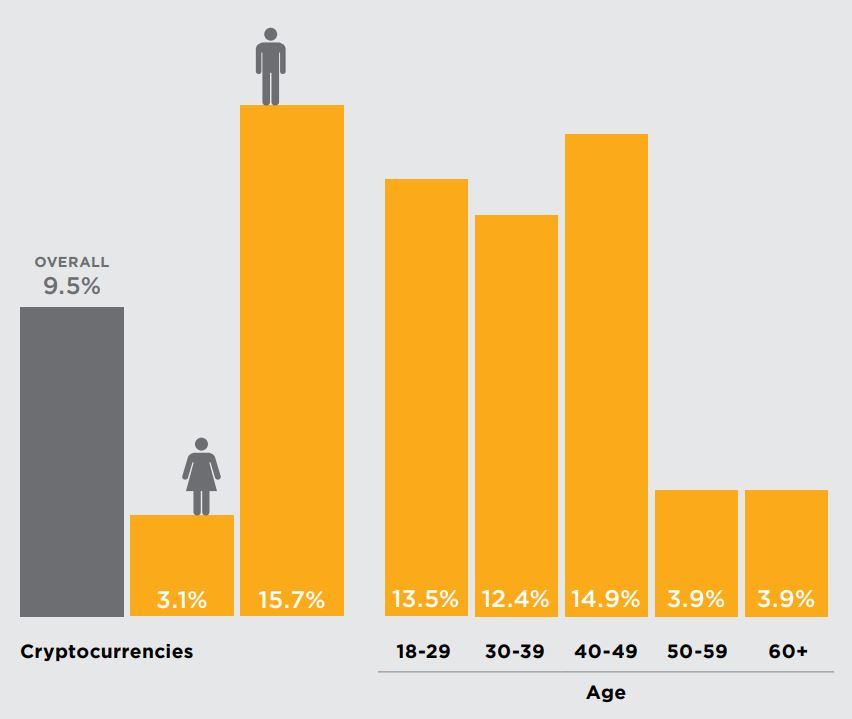 About a quarter of 30 to 49 years-olds surveyed also invest in shares and managed funds via online platforms like Sharesies and Hatch: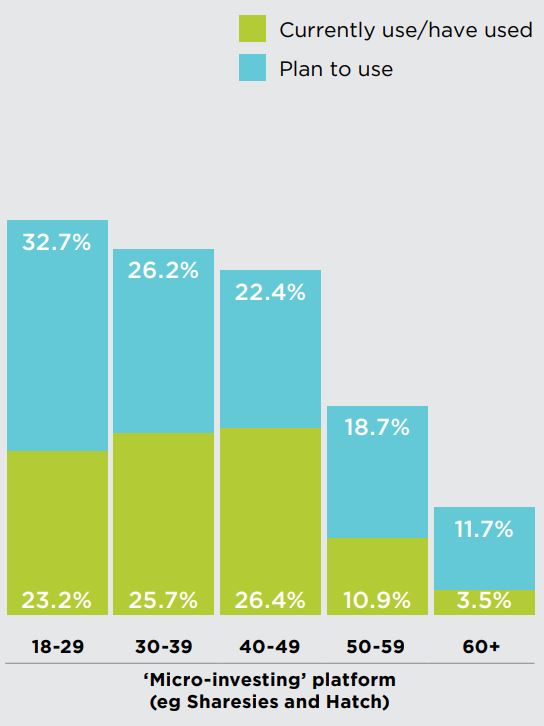 Low interest rates and improved technology are undoubtedly key drivers behind the push towards these investments.
4. RBNZ winds back bond-buying.
The RBNZ is continuing to wind back weekly purchases of New Zealand Government Bonds via its Large-Scale Asset Purchase (LSAP) programme.
It only plans to buy $200 million of bonds this week - the smallest amount since the programme was launched in March 2020.
Last week, the RBNZ bought $220 million of government bonds. The week before that it bought $320 million, and the week before that, $350 million.
By way of context, there were weeks during 2020 during which the RBNZ bought well above $1 billion of bonds.
It's been an active player in the government debt market to put downward pressure on yields, and thus interest rates. It has been doing this to stimulate the economy. It's also helped the market function smoothly at a time it has been flooded with new bonds.
The RBNZ has clarified a change in weekly bond purchases doesn't necessarily represent a change in monetary policy settings. IE, it isn't tightening monetary policy by buying fewer bonds.
Rather, because the Government is issuing fewer bonds than it was last year, the RBNZ doesn't have to be as active a player.
That said, ASB economists expect the RBNZ to keep tapering its purchases all the while Treasury ramps up its bond issuance to meet its forecast issuance of $30 billion in 2021/22.
The RBNZ and Finance Minister have also agreed the RBNZ won't buy more than 60% of the government bonds on issue/become too large a player in the market.
Since launching the LSAP, the RBNZ has bought $52.4 billion of New Zealand Government Bonds and $1.7 billion of Local Government Funding Agency Bonds.
The RBNZ doesn't expect it will hit the $100 billion limit on the programme by the time it wraps up in June 2022.
5. A winter read for the wonks.
National MP Simon Bridges has written an interesting review for Newsroom of former Labour Finance Minister Michael Cullen's new memoir, 'Labour Savings: A Memoir'.
Bridges concluded:
"Naturally I'm anxious that Sir Michael will use his famed acerbic wit in some right of reply on me. But I hope he sees my high praise for a man who led with wit and acuity, made history, and has then written about it, fairly and accurately, if not with enough personal insight for my liking. Political tragics, wonkish wonks, rush out and buy."
Bridges also set his former colleagues a challenge:
"Much has been published extolling the great deeds of our Labour-led governments. Frankly, John Key or Stephen [sic] Joyce need to come off from the golf course or yoga mat and pen a warts and all tome on their government before they forget. I fear that if they don't, the legacy from those three terms will not be remembered as well as it could be."