David Hargreaves says some of the measures put in place to stymie the current hot housing market may prove to be a long-term drag on the market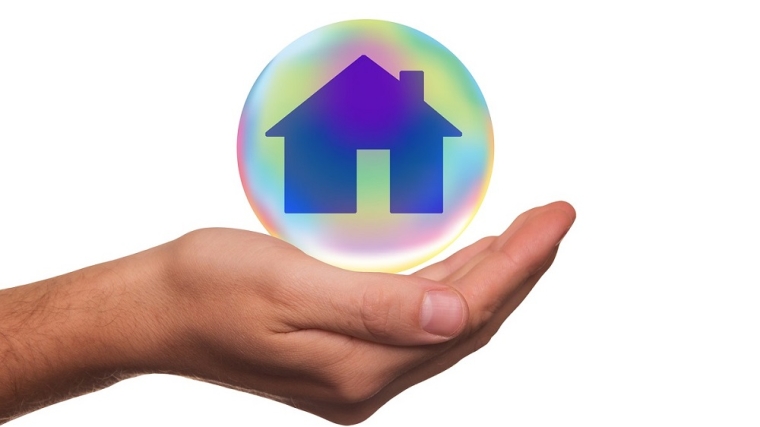 How will the epic 30% rise in house prices we've experienced in the past year be viewed through the lens of history?
Potentially I think it could be a watershed.
Regardless of whether prices are now reined in during the course of the rest of this year, as I discussed in a column earlier this week, the massive buying spree seems certain to have an ongoing impact. More interesting than what happens for the next year or so (and I think the market over this period will be much more resilient than either economists or the Reserve Bank expect) will be what happens in the next three to five years.
We've seen a strong, I would say knee-jerk, reaction from the Government to the housing demand side pressures. 
As I touched on in that earlier column, the concern is that by throwing so many restraining measures against a short term surge in the market, there may be a longer term effect that will be hard to quantify until it is upon us.
I wonder whether a lot of people have properly taken on board how far reaching some of the new measures will be, particularly those implemented by the Government in its March announcement.
Essentially, by making such big moves as the removal of interest deductibility and the extension of the bright line test to 10 years - to address a hot market in the short term - the Government is leaving a longer term legacy and maybe a toxic one for the housing market.
While the 'professional' property investors will be well up to speed with all the consequences, I do wonder if some of the more 'accidental' investors, such as those grabbing an extra house as a retirement plan, have as yet caught up with all of the ramifications.
The bright line extension, for example. 
I've never been keen on the bright line test.
It was created by the last National Government as, I think, a fairly cynical measure to be seen as doing something about rising house prices while really only giving lip service. After all, given it was only for two years, there were few people likely to have been caught up by it. But 10 years is a bit different. Essentially this Government has used the existing bright line rules to construct a capital gains tax that dare not speak its name. But I think it's all been put together in such an ad hoc way that the unintended consequences have not been properly identified, let alone tackled.
I have to confess, it's only recently occurred to me that I many years ago was in a situation where - now - I would be 'caught' by this new 10 year rule.
Specifically, I travelled overseas for an unlimited period with my then wife, we rented our Wellington house - our main (only) home - out for a year-and-a-half and then found due to a substantial change in circumstances, including us splitting up, had to sell it. Because the house had been owned in total for only about five-and-a-half years, part of the profit on the sale relating to the time the house was rented out would have been taxable under the new rules.
Unpleasant surprises
Now, you have to believe that this kind of situation will occur in future. How many people are going to be surprised by it? Obviously one could avoid the risk of getting caught in this way by just selling the house before going overseas (which wouldn't be taxed because you are selling it as your main home so it's exempt) - but that does mean you've then got to start again and buy a new main home to live in when you come back. It is certainly another thing that people will have to think of. Inland Revenue's explanation of this part of the bright line test is here.
And then of course there's the interest deductibility question. Come October 1 this year then it's all change. No doubt those who own a few rental properties will be well up to speed with the requirements but, as I say, I wonder about those people who might have more recently bought a second property, lured to do so by the very low interest rates, and haven't yet worked out the sums and just what it will mean for them come tax time. I'm sure there's going to be howls of surprised protest.
I do think that as more people get their heads around these complicating factors, this could have at least some dampening impact on the housing market.
Already then there are some interesting issues and fishhooks surrounding the housing market that weren't there before.
On top of this we've then got, what I see as the keys - what might happen with inflation and what happens with migration once our borders properly open up again. These two issues between them (inflation and migration) - when put on top of the recent Government measures - are going to be vital, I believe, in setting the tone in the housing market in the next few years.
In terms of inflation, its most notable impact in terms of the housing market will be what it does to interest rates.
The Reserve Bank has already indicated it will start 'normalising' interest rates next year by beginning to raise the Official Cash Rate, currently at 0.25%. The RBNZ has forecast the first move potentially in the second half of 2022, though bank economists see it happening earlier. ANZ's economists now pick February as the start of OCR hikes. And in their latest Property Focus publication ANZ's economists have given their estimates of where mortgage rates may be headed as in this table:

Based on recent mortgage figures as collated by the Reserve Bank, the average-sized new mortgage is about $335,000. Running that figure through interest.co.nz's mortgage calculator and using the ANZ's examples of two-year fixed rates, both actual now and projected as of December next year, we can see that for a 30-year mortgage, someone with $335,000 outstanding would be paying $1341 a month now. If the ANZ forecasts were to prove correct that same mortgage would be costing $1504 a month as at December 2022, based on a 3.5% rate. 
So, a 90-basis-points rise in the rate would produce a $163 a month increase, which equates to a 12% rise in monthly payments. And it would mean over the course of the 30-year loan someone with a $335,000 mortgage would be paying nearly $59,000 more in interest and fees at 3.5% compared with 2.6%. It's a big impact from what looks on paper like a fairly small increase.
But of course the low interest rates have allowed people to take up some heroic-sized mortgages. And while the low rates have made it affordable for people to get these big mortgages, the rises in interest rates, when they come, will have an at least noticeable impact on household budgets. This will likely crimp spending, which could have a dampening effect on the overall economy, and it will also unquestionably have a direct dampening impact on the housing market. 
Then there's migration...
In recent years we've viewed this as an inbound issue, given the fact that far more people have been coming into the country than leaving. But what if the very high house prices do encourage waves of young people to start leaving the country once the whole Covid thing eventually starts to recede? It could happen - particularly since the most likely destination, Australia, is showing very strong jobs growth currently.
If the Government does stick to its current intentions with its immigration reset, then once the borders here are fully opened, a lot fewer people would be coming in. If a lot start to leave we could be looking at a reasonable outflow, which would mean less demand for houses.
The future
To me all these factors together suggest that looking a bit further out - say in a three to five year timeframe - the housing market here could face quite a few 'headwinds' as the economists like to put it.
Much will depend on what happens with inflation. If the current global inflation pressures we are seeing do dissipate as central bank leaders are hoping then concerted increases in interest rates won't be needed.
Then on migration, well, we just don't know what will happen. If large numbers of particularly young kiwis start to leave what would be the Government reaction to that? Would we see the borders opened up again to large-scale immigration like we've seen in recent times? It would be tempting for whichever Government might be in power. And it would certainly help bolster the housing market.
And then I suppose there's the question of whether future Governments may reverse either or both of the 10-year bright line test and the interest deductibility removal. There probably has to be at least a reasonable chance that a reversal of one or both of those measures could be a useful election campaigning weapon.
So, we certainly could see a situation where migration is used politically to stop the population dropping (thus helping out the housing market with demand) while, also politically, some of the recently installed barriers to particularly housing investment in the form of the deductibility move and the bright line extension could be removed. And that would pretty much revert the housing market back to where it has been and preserve its status as the investment of choice for Kiwis.
But there's plenty to think about for the future, I would suggest. Depending on which way the various moving parts do go, the housing market in the medium term might not be the sure fire one-way bet that it has always been assumed to be in this country.