Roger J Kerr says it's not the retailer-generators causing power price inflation, it's the Govt-owned grid and highly regulated lines companies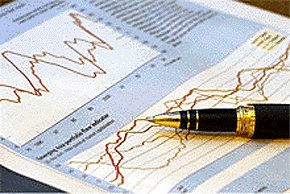 By Roger J Kerr
Political event risk came sharply into focus for the local debt market last week with Infratil temporarily pulling their bond issue from the market due to the new risks and uncertainties for the electricity sector following the Labour/Green policy announcement.
Infrastructure and utility investment company, Infratil owns 51% of listed electricity generator and retailer TrustPower.
It was the sensible and prudent thing to do with well-respected Infratil executive Tim Brown knowing more than most about risk, having stepped in front of one of his own Wellington buses last year.
Infratil will still raise their money; however the policy shift from the opposition political parties will have implications for interest rates in the medium term through the NZ bond premium over US bonds, SOE and corporate debt pricing and general uncertainty on what such potential Government interference in the economy means for other industries, investment and credit ratings.
Under the potential scenario of a change of Government next year to a Labour/Green coalition, this massive step to the left for New Zealand's economic policy will cause foreign investors taking their gains on their current holdings of NZ Government Bonds, the resultant selling causing long-term interest rates to increase.
While the Labour/Green politicians see the policy as buying votes as everyone likes the idea of lower household electricity bills, not many would have thought the policy through as likely to send their mortgage interest costs and rents higher.
While rising consumer electricity prices have been a consistent positive contributor to annual inflation increases over the last decade, only a small part of the price increases relate to higher wholesale electricity prices being passed through to the consumer by the electricity generator/retail companies.
The majority of the price increase are from the Government-owned, monopoly national grid network provider Transpower and the highly regulated regional electricity network companies (Vector, Powerco and Orion). Transpower underinvested in network upgrades in the 1990's and the catch-up over the last 10 years has been expensive.
True competition in the retail electricity market has been hard to achieve due to the network constraints, however eliminating competition altogether hardly seems the right choice for consumers.
Prices may be temporarily regulated lower by having a single generation provider; however the removal of price signals for future investment will ultimately lead to electricity brown and black outs as many other countries have found out. 
------------------------------------------------------------------------------------------------
To subscribe to our daily Currency Rate Sheet email, enter your email address here.
Roger J Kerr is a partner at PwC. He specialises in fixed interest securities and is a commentator on economics and markets. More commentary and useful information on fixed interest investing can be found at rogeradvice.com