Roger J Kerr sees the RBNZ holding rates and other policy settings at current levels for for good reasons; sees hikes coming when the US Fed moves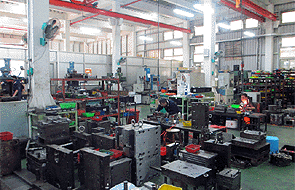 By Roger J Kerr
Reviewing the media commentary on the NZ economy and interest rates over the last few weeks while I have been out of the country leaves one a little dumbfounded.
That is, a lot of ill-conceived wishful thinking from the normal suspects around the need for interest rate cuts because the rest of the world is doing just that.
Interest rate cuts by the RBNZ are not going to happen, just like the canning of the LVR's did not happen last month when the mainstream media convinced itself it was a done deal.
If GDP growth was collapsing and the economy was headed for recession I could see the need for interest rate reductions.
However, this is the New Zealand economy not the Russian one we are examining.
RBNZ Governor Graeme Wheeler left the LVR restrictions in place for a very good reason; it is going to take another 12 to 24 months for the supply response to catch up to the demand in the housing market.
The RBNZ themselves will be somewhat nervous about the new inflation forecast they will produce this Thursday in the Monetary Policy Statement as the accuracy track-record of their inflation forecast model has been abysmal of late and has required a major overhaul.
It is hard to see the RBNZ forecasting completely stable annual inflation at 1% over the next 12 to 18 months as the short-term interest rate market is currently pricing.
While the dairy industry income is well down on the boomer year last year, the economic outlook still appears very robust with manufacturing, construction and meat industries all very positive and expanding.
The elongated period of share price appreciation on the NZX tells you that investors/shareholders have considerable confidence about the macro-economic environment remaining strong in New Zealand over 2015.
Anecdotal evidence from many of our clients around New Zealand (mostly manufacturing exporters) is that they cannot find the skilled and semi-skilled labour to fill the job vacancies they have available.
The reality is that these companies will be forced to lift the wages and salary levels to ensure they have the workforce to deliver the production output they are committed to.
While there is little evidence of labour costs increasing in the official statistics to date, the RBNZ's job is to look forward at future inflation and some wage-push price increases seem to be on the way.
Governor Wheeler's challenge for 2015 is to time our next interest rate increase to coincide with the US Federal Reserve doing the same sometime over the second half of the year. Lifting NZ interest rates ahead of the US would only push the Kiwi dollar back up and undo all the good work on that front over recent months. 
-----------------------------------------------------------
To subscribe to our daily Currency Rate Sheet email, enter your email address here.
-----------------------------------------------------------
Roger J Kerr is a partner at PwC. He specialises in fixed interest securities and is a commentator on economics and markets. More commentary and useful information on fixed interest investing can be found at rogeradvice.com