The Interesties 2014: Roll out the red carpet, put your glad rags on, and read on because our annual awards are back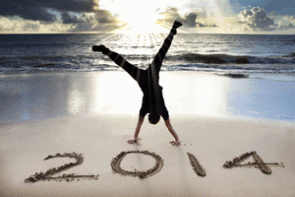 The decorations are up, children are excited, the shopping malls are busy and it's raining. Must be Christmas time. Again.
And given the time of year, our annual Interesties Awards return in a light hearted look at the events and people that made our news this year.
As ever, we welcome your comments (and additional awards) in the comment thread below. If you want a rerun of 2013's Interesties, you can see them here. And all our annual Interesties can be found here.
Here's wishing all interest.co.nz readers a very Merry Christmas, plus plenty of affordable housing and sustainable, environmentally friendly wealth in 2015. And thanks for your support during 2014.
Banking, finance & economies awards
Best name in NZ banking & finance - Shared for the second straight year by Tim Loan, SBS Bank's general manager of finance, and PwC economics director Chris Money. An honourable mention also goes to Money's colleague at PwC, Henry Risk a director and tax expert.
The limbo dancer's lower and lower award - Fixed-term home loan rates.
Best flat as a pancake impersonation - The gap between one and five year rates on the NZ interest rate swap curve, which got as small as 26 basis points this week. 
For services to the monopoly board game - The Commerce Commission for approving IAG's takeover of rival insurer Lumley in a deal that gave IAG just over 50% share of the overall insurance market, and 66% of the home, contents and vehicle insurance market.
The Johannes Gutenberg award for services to printing presses - Japanese PM Shinzo Abe for the second straight year. And in advance he can have the 2015 award now too given the Bank of Japan's 80 trillion yen per year "Abenomics" money printing programme.
The bubble blowing award - Auckland house prices.
The Dingo Deans award for services to Australian shareholders - ANZ NZ CEO David Hisco for his bank's record $1.36 billion annual dividend.
For services to the electronics industry - ASB for offering TVs and playstations with home loans.
Best impersonation of a stone dropped in water award - The oil price takes this gong, just ahead of dairy prices and the Russian rouble.
Most thoughtless tweet - Malaysia Airlines' "want to go somewhere, but don't know where" effort.
The David Copperfield disappearing award - Jointly awarded to the Government's much hyped surplus and inflation.
The how the heck did it survive another year award? The euro-zone. Again.
Biggest single threat to the NZ economy - The Auckland housing market.
Most over used headline on interest.co.nz this year - Net migration hits new record high.
Political awards
Most honest speech by a politician - Internet Party founder and funder Kim Dotcom on election night. "We lost because of me. I take full responsibility for this loss tonight because the brand Kim Dotcom was poison." See the full speech here courtesy of TV3.
Most over the top speech by a politician - Labour Party leader David Cunliffe comfortably wins hands down, it's just a question of which of his speeches you choose. I'm going with the bombastic election night effort. Did he not realise the party he led had just suffered a crushing defeat and as leader he was a dead man walking? Here it is, again courtesy of TV3.
Most apologetic politician - Cunliffe again. Sorry for being a man, sorry for being a Cunliffe...
Least apologetic politician - Judith Collins.
The Teflon man, nothing sticks to me award - John Key. Mud was thrown at the PM from all quarters, especially during the election campaign. But he cruised to a third term with high personal popularity ratings.
For services to the National Party - Nicky Hager for the undoubtedly unplanned assistance his Dirty Politics book provided towards National's re-election.
The Dan Brown secret room behind a bookcase award - Len Brown for the private bathroom and dressing room hidden behind a bookcase in his new office.
Biggest contribution to gutter politics - Whale Oil's Cameron Slater.
Best aquatic themed name - Rawshark.
Property awards
Biggest targets painted on foreheads - Landlords who own several properties. See the Reserve Bank's plans for them here.
For effort in attempting to prevent would-be first home buyers from gearing themselves up with 95% mortgages - Graeme Wheeler.
For reining in Auckland's out of control housing market for nine months of the year - Graeme Wheeler and the RBNZ.
For offering no assistance to Wheeler in reining in the Auckland housing market - John Key.
The over promising and under delivering award - Len Brown and Nick Smith for the Auckland Housing Accord. Just 354 consents issued for the special housing areas in the first year of the Accord. That three-year, 39,000 target looks a long way off.
Property quote of the year - "People can't live in a consent." From Labour's Phil Twyford.
The most self serving award - The real estate industry for bemoaning how dreadful the RBNZ imposed LVR restrictions are.
The please give us a Labour government award - The Wellington property market.
Interest.co.nz commenter awards
Best impersonation of Olly Newland - BigDaddy.
The please comment more regularly award - Won jointly by Christov and Gummy Bear Hero.
Most consistently informative commenter - Waymad.
The one issue, drum banger award - Shared between "peak oil" Steven and "interest rates are going to fall" MortgageBelt.
Best name - Several contenders so I've gone with a three-way tie between Zombie ponzi, Basel Brush III and Zaphod the Flatulent.
Best impersonation of a Brazilian football manager/player - Vanderlei Luxemburgo.