Latest house sales figures show that the Reserve Bank is going to need to revisit its strategy to control the scorching housing market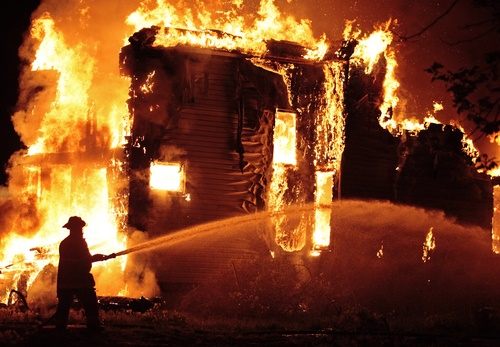 By David Hargreaves
Well, that would appear to have sent the whole idea of regionally-targeted LVRs up in smoke - before the policy has even taken effect.
Going back a couple of years the Reserve Bank was pretty insistent that it wouldn't look at regional (think Auckland) targeting of 'macro-prudential tools' of which limits on high loan to value lending is one.
It was only the continued incendiary nature of the Auckland housing market, coupled with tepid prices elsewhere in the country, that finally convinced the RBNZ earlier this year to change tack.
So, from next month property investors in Auckland won't be able to borrow more than 70% of the value of the house they are buying. In addition, the 10% 'speed limit' on high loan to value (above 80%) for banks and their new lending, which was put in place for the whole country in 2013, will remain in place in Auckland - but the rest of the country will see the limit lifted to 15%. The only tweaks made from when the rule changes were announced was that the start date was put back to November from October, and a 'speed limit' of 5% was put on Auckland's new investor LVR policy after the banks argued that a zero above-70% limit was not workable.
I suspect the latest REINZ figures showing Auckland prices still surging ahead won't have unduly surprised or alarmed the high-ups in the RBNZ. They will have expected a rush of people looking to make purchases in Auckland before the new rules take effect.
But I think they WILL be alarmed at how investors have already reacted to the new rules by splashing the cash in non-Auckland, but adjacent-to-Auckland, parts of the country.
The RBNZ had intended that raising the LVR 'speed limit' to 15% outside of Auckland would be a precursor to phasing out the limit altogether outside of the country's largest city.
I think you can still assume that the Auckland market will quieten down after November 1. But equally, you have have to think that outside of Auckland things will only get hotter. This is just the beginning, and we haven't even seen the new LVR policy kick off yet.
The Auckland property investors have already given an eloquent answer to the RBNZ. "If we can't buy in Auckland, we will buy somewhere else. We ARE going to buy." In this economic environment and with these low interest rates (and no end in sight) the fact is that Kiwis in assessing investment options see housing as options 1, 2 and 3. And that's it. And if there's plenty of money chasing a limited pool of houses, it will drive prices up. Simple supply and demand.
I agreed with the RBNZ's move to restrict lending to Auckland investors and I happily concede I'm surprised at how quickly those Auckland investors are already frustrating the intent of the new rules - much as mortgage broker John Bolton indicated at an early stage they would. I should hasten to add that I don't blame the investors at all. They are abiding by the rules and they are doing what they feel they need to do.
The only question now is how long the RBNZ will be prepared to tolerate other parts of the country starting to play some serious catch-up with Auckland prices. I don't think it will be all that long and I've already said previously that I think we can all forget about seeing LVRs removed. No way.
As a first step I would see it as likely that, sooner rather than later, the RBNZ will reverse the decision to lift the LVR lending 'speed limit' and push it back down to 10% for the whole country. But will that be enough given that non-Auckland housing investment now has an obvious advantage? I suppose the RBNZ could look at bringing in restrictions on some of the new hot-spots such as Waikato and Bay of Plenty as well as Auckland but, really, it would all start to get messy pretty quickly.
So, in all probability we may well see at some stage next year the RBNZ look at a new nationwide initiative. And that might mean something like a 30% limit for all property investors everywhere. 
Or is it now time for the RBNZ to seriously consider income to debt ratios?
The thinking hats will already be on in earnest at RBNZ HQ. And solutions will need to be forthcoming.