David Hargreaves thinks if the RBNZ is indeed forced into cutting interest rates it will seek some trade-offs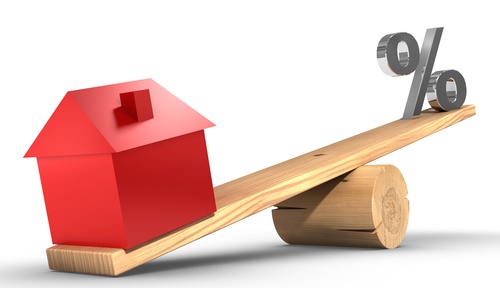 By David Hargreaves
Well, thank goodness we got that out of the way early.
It seems the Reserve Bank might after all cut interest rates this year. Not that it wants to, mind.
The 'dovish' shift in stance by the central bank in its latest OCR was welcome, though wouldn't have been necessary if  the bank hadn't fluffed its lines in its December OCR statement when it to some extent followed on in tone from a rather odd speech Governor Graeme Wheeler made in October. The RBNZ set its stall out in a pretty inflexible way and is now having to move the stall, huffing and puffing as it goes.
Wheeler makes his annual scene-setting speech next Wednesday (February 3). I don't think I'm building it up when I say that in my view it's Wheeler's most important speech since he took the Governor's job.
With the next OCR review - which will include a full Monetary Policy Statement - not due till March 10 Wheeler is going to need to bridge the gap in terms of market information on just where the RBNZ is sitting at the moment. Tough job. I just hope that what we don't get is what we've been getting a bit too much of from the RBNZ recently, IE the central bank telling us what a tough job it's got.
I digress slightly but many years ago a family friend found himself sitting on a domestic plane flight next to a very prominent politician who for reasons best known to himself (the politician that is) began to complain abut how much work he had and what a tough job he had - this said while brandishing a sheaf of papers for effect. The family friend's response was to the point: "Well, you wanted the bloody job."
The point is, we don't need telling that the RBNZ has a difficult job at the moment. We know. It is an extraordinarily tough environment. But what is the bank intending to do about it?
The big development for me in the latest OCR statement was the comments about the housing market. Theoretically the OCR is a monetary policy issue and housing (unless we are specifically taking housing-related inflation) is a financial stability issue. And never the twain shall mix. But mixing they are again. The thread of logic, the if you like internal dialogue, of the RBNZ seems clear here. If circumstances really do dictate that the RBNZ has to drop interest rates again, what is that going to do to house prices? How does the RBNZ balance any interest rate cuts (which in theory will fuel the housing market) with a need to rein in house prices?
The comment specific to housing read thus: "House price inflation in Auckland remains a financial stability risk. There are signs that the rate of increase may be moderating, but it is too early to tell. House price pressures have been building in some other regions."
Care needs to be taken not to read too much into bald statements. But the fact that the RBNZ has made such statements, bald as they may be, is that there is a context to them, a reason for making the statement.  I take the comments about the Auckland market to suggest that the RBNZ is not yet confident that measures it put in place in November are having sufficient impact. In fact, I would go further and suggest that perhaps the RBNZ's already believing that those measure are NOT going to do the job. New figures issued by RBNZ later in the day might tend to bear that out. The second comment about "other regions" I definitely take as a sign that the RBNZ's getting ready already to reverse its decision ease the "speed limit" on high loan to value lending in non-Auckland parts of the country.
The big question therefore for me regarding Wheeler's speech next week is whether he will wade into these housing related issues - and point toward what the RBNZ might do. Is the RBNZ ready to play its hand yet? If it is not next week then it can't be too far away.
We know that Treasury is keen on debt-to-income ratios and that the RBNZ's gathering information on them. It could be that these are going to be introduced rather sooner than anybody thought. If the RBNZ feels it might be forced to start cutting rates in June, then would it want to look at the very least at getting a framework for introduction of loan-to-income ratios set up by then?
I get the distinct impression the RBNZ had set its line in the sand that it didn't want to cross - namely a base OCR of 2.5% - and that now that's likely to be breached it wants more comfort about how to cool the housing market.
So, this is the trade-off we are looking at this year. If interest rates are going to have to give, then the housing market is going to have to give too. Watch this space.