The Reserve Bank says it's not considering DTIs 'at this point'. But it's gathering an awful lot of information on the subject...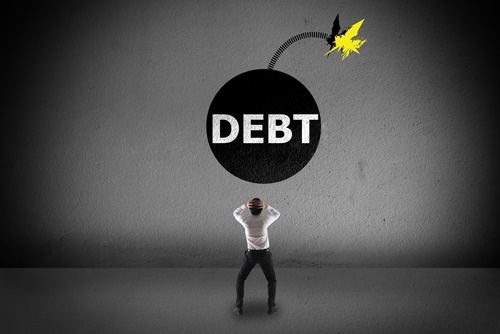 By David Hargreaves
While the Reserve Bank says it's not considering implementing debt-to-income ratios "at this point" the amount of work the bank is doing on the subject would suggest it is looking at such a policy as a backstop if needed.
RBNZ Governor Graeme Wheeler said in response to a question at the media conference accompanying release of the central bank's latest Financial Stability Report that household debt to income ratios were now at 160%. "So, if the asset prices that are backing a lot of that debt start declining then you can get into very difficult situations that will have broader effects on the economy in terms of spending and unemployment."
A short time later, responding to another question, he said: "...At this point we are not considering anything in respect of debt to income ratios. We are looking at experience in other countries. There are issues around standardisation of data, for example, between banks. But in essence we really want to see how the current measures, in terms of what the Government introduced on October 1 and what we've introduced on November 1, how they work, But I should make the broader point that in essence the housing situation in Auckland is really one of supply..."
The RBNZ is then clearly keen to see what impact its new borrowing limits for Auckland housing investors have before considering any further action.
But in the meantime it has been for about a year collecting detailed information from the biggest five banks on debt-to-income ratios. A DTI policy is not currently in the box of Macro-prudential tools that the RBNZ has, and of which LVR limits are one such tool.
So, if the RBNZ wanted to introduce DTIs it would need the backing of Treasury and Finance Minister Bill English. Crucially, Treasury has already signalled enthusiasm for such a policy and the work the RBNZ is doing in that area.
The emphasis that the RBNZ is putting on the issue is demonstrated by the fact that it has complied a special 'break-out box' (Box C on page 36 in the FSR document) looking at current levels of debt to income ratios.
It says that if you go back to the the 1980s, banks were usually unwilling to lend customers more than two times gross income.
Now, however, about 40% of residential mortgages in New Zealand are issued at more than five times the borrower's gross income. "Under a standard 25-year mortgage contract and a 6.5% mortgage rate, these borrowers would be dedicating about 40% of their before-tax income to servicing mortgage payments," the RBNZ says. In a speech earlier this year RBNZ Deputy Governor Grant Spencer indicated that almost one-third of new borrowers take out mortgages equivalent to more than 6 times their incomes
For investors, the latest figures are even more eye-catching. The RBNZ says about 60% of all investor lending is at a total debt to income (TDTI) multiple ratio of above five times, with around 25% at a TDTI exceeding seven times.
The RBNZ says that although historically low mortgage rates are currently boosting mortgage affordability, elevated debt to income ratios increase vulnerability to a decline in labour incomes or an increase in mortgage rates.
The central bank says that high income borrowers tend to have significantly more net income surplus for any given debt to income ratio, given that essential expenses do not rise proportionately with income.
The risks around such lending "are therefore somewhat mitigated by borrowers tending to have high incomes".
"Around 70% of all high-TDTI lending is to borrowers with income above the New Zealand household average of about $90,000. Moreover, around 40% of lending is to borrowers with incomes of above $140,000.
"Loans to these borrowers are substantial, often in excess of $1 million, and are likely to be a significant factor enabling rapid increases in Auckland house prices."
The RBNZ says part of the reason for high TDTIs is that most investors do not need to meet living expenses out of the rental income they earn.
Investors will also often have significantly lower tax bills relative to a homeowner with a similar income, because of their ability to deduct interest costs when calculating taxable income. Nevertheless, the proportion of investor lending at high TDTIs may "also indicate elevated risk".
"With global interest rates at historically low levels, serviceability calculations have been an area of concern internationally. A number of countries including Australia, Canada, the US and the UK have provided guidelines or rules effectively creating minimum standards for lenders when originating loans. This may be done for prudential reasons, consumer protection or both.
"Recent policy scrutiny of mortgage origination in Australia has focused on both objectives. In some cases, standards place a practical limit on the amount that can be borrowed. For example, new UK rules arising after the Mortgage Market Review require lenders to conduct a full affordability check on mortgage borrowers. In New Zealand, the Responsible Lending Code, released by the Minister of Commerce and Consumer Affairs in March 2015, has some application to mortgage lending. However, the code is less prescriptive around mortgages than in countries like the UK and Australia."
The RBNZ says its speed limit on high LVR ending "will effectively act as a constraint" on debt to income levels for some borrowers. The Reserve Bank also imposes risk-based capital requirements on mortgage loans, and promotes market and self-discipline through governance and disclosure standards.
But the RBNZ goes on to say that in the current environment of low interest rates, rapidly rising house prices, and elevated household debt, "lenders need to take particular care to maintain adequate testing of loan serviceability".
"These tests should have sufficient regard to the risks faced by customers if interest rates rose sharply or if customers experienced a loss of income."
The RBNZ says it will continue to monitor and report on the risks around high-TDTI lending, and intends to "gradually expand the collection" of  the data data during 2016 to other banks.
"The data will also help to assess the effect of the altered LVR policy in increasing the resilience of bank and household balance sheets.
"The Reserve Bank will publish data for the system as a whole after ensuring that the data are of sufficient quality."