Do we worry about inflation, or not?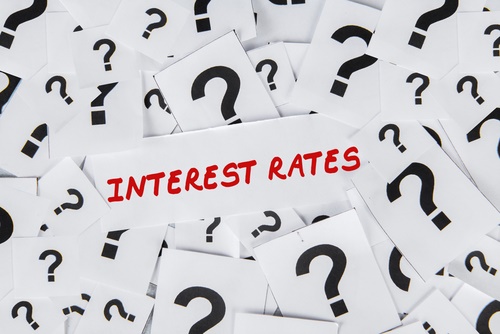 By David Hargreaves
I'm struggling to remember a time in recent memory when views among economists were spread as widely as they are at the moment on just where interest rates should be set.
I say again, I don't envy the Reserve Bank. Its job on setting an appropriate level of interest rates for this country could hardly have ever been more difficult than it is at the moment.
It is to be imagined that the bringing together of the RBNZ's quarterly Monetary Policy Statements is at any juncture a time of lively internal debate. But it would be interesting indeed to enjoy that mythical 'fly on the wall' status at the moment as our central bank pulls together commentary and forecasts for it's March 10 Official Cash Rate announcement.
There would have to be some massive incident between now and March 10 for the RBNZ to reduce the OCR on that day. I say that, because such a move would be so wildly inconsistent with the recently stated views of RBNZ Governor Graeme Wheeler that it would shred the credibility of the RBNZ.
But it won't be about the decision, it will be all about the outlook.
The two key things to watch for from the release of the March MPS will be what the forecasts are now for the path of inflation and what the bank intends to do about it.
The September MPS document contained what I thought at the time were outrageously 'hawkish' projections for inflation this year. These were subsequently toned down a bit in the December MPS, but still looked well overcooked to me. And Governor Wheeler's recent speech appeared to concede that.
We then come back to the central argument that is gathering steam: Does the RBNZ position itself to make further interest rate cuts in order to get its official inflation target somewhat in view? Or does it instead state categorically that, right now, it will ignore the target?
In his last speech Wheeler appeared to be moving in the latter direction, but of course it's not really his decision to make. And I think the creation of alternative measures of inflation, as the RBNZ is doing, is a rather over-cute way of ignoring your mandate without officially saying you are ignoring your mandate.
So, what is really needed I think, is a summit between the Governor and Finance Minister Bill English to either agree to throw inflation targeting out of the window - for the moment at least - or to say that the inflation target will be adhered to.
I actually suspect that if the latter course was favoured by English, then Wheeler might have to do the 'honourable' thing and step aside - since he is quite clearly personally invested in the course of NOT producing knee-jerk rate cuts at the moment.
This all seems like some sort of great philosophical argument. And on one level of course, it is. But we are talking about decisions here that have a huge impact on the performance of our economy and therefore people's livelihoods, careers, etc.
To target inflation or not to target inflation - that is the question. And we need the answer. Sooner rather than later.