Gareth Vaughan argues PM John Key is failing in his role as promoter and custodian of NZ's international standing and reputation over the Panama Papers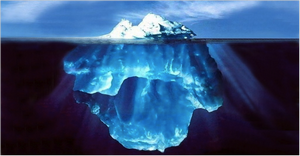 By Gareth Vaughan
One of the key (no pun intended) roles of this country's Prime Minister, in my opinion, is to act as a promoter and custodian of New Zealand's international standing and reputation.
After all, we are a small country at the bottom of the world with no real enemies, and a country most people you meet when overseas have a positive view of. Assuming they've heard of us of course.
However, New Zealand's role in the Panama Papers is putting the spotlight on the dark side of our good international reputation, highlighting that it's ripe for exploitation by overseas tax dodgers, asset hiders and straight up criminals. Previously I suggested Key's attitude towards NZ offshore trusts was stuck in a time warp. Additionally I now believe his "nothing to see here, move along" attitude towards the Panama Papers risks bringing the office of Prime Minister into disrepute.
Because why would a Prime Minister with New Zealand's best interests at heart not: 1) Acknowledge there is a problem, 2) Condemn unethical, immoral and illegal activity exposed through the Panama Papers, and 3) Fully commit to wide sweeping action to shore up the flawed laws that allow our reputation to be dragged through the mud?
Granted, Key and his government have appointed former PwC chairman John Shewan to review foreign trust disclosure rules. But they were reluctant to do so and still give the impression they don't believe there's much to fix. And the terms of reference, as highlighted last week by Transparency International NZ, are narrow.
The tip of an iceberg
It's important to put the Panama Papers in context.
Mossack Fonseca, the Panamanian law firm the Panama Papers were obtained from, is merely one of dozens of entities selling NZ's flawed trust laws and legal loopholes to the world. In 2012 Cabinet was told the Companies Office monitored 77 trust and company service providers who had created many of the 1,200 companies categorised as "high risk" by the Companies Office. Mossack Fonseca may well have been among the 77, although its local offshoot, Mossack Fonseca & Co. (New Zealand) Ltd, wasn't incorporated until December 2013. 
The key points are that Mossack Fonseca's activities are just the tip of an iceberg, and its apparent vehicle of choice, the NZ foreign trust, is but one method of doing what it does.
Other NZ tools to achieve secretive or nefarious ends include the look through company, which has also been sighted in the Panama Papers and enables non-resident shareholders to avoid paying tax in NZ so long as their income is derived offshore. These companies can trade and open bank accounts all around the world. 
And there's our financial service providers register through which NZ registered companies can operate overseas as NZ companies, but face no regulatory oversight here. With NZ registered but offshore operating financial service providers we are effectively issuing drivers licences for anywhere in the world except NZ.
A series of well documented international embarrassments caused by NZ registered companies, kicked off by SP Trading Ltd chartering a plane to carry North Korean arms and explosives to Iran in 2009, woke the Government up to the fact NZ's good international reputation was under threat. Key planks of this reputation include consistently being ranked one of the least corrupt countries in the world in Transparency International's Corruptions Perception Index, and being regarded as one of the easiest places in the world to do business by the World Bank.
With this reputation in mind note that in 2011 then-Commerce Minister Simon Power pointed out over four years 143 NZ registered companies were implicated in criminal activities overseas such as smuggling, money laundering and tax fraud with New Zealand Police and the Customs Service receiving 134 enquiries about them. And risks were again clearly spelt out to Cabinet in 2012 when the Government was in the process of introducing a law making all local companies have a NZ or Australian resident director:
"Since 2010, the New Zealand Police Financial Intelligence Unit and Interpol have received 171 requests for assistance regarding 248 companies allegedly facilitating crimes. This averages at more than eight companies a month, a significant increase from the rate of less than three companies a month between 2006 and 2010. In almost all cases, limited information is able to be provided concerning the activities of the companies concerned, or who ultimately controls them."

"There is evidence that individuals and groups (particularly offshore interests) are misusing the New Zealand company incorporation regime and consequently threatening the international reputation of New Zealand. High profile or repeated instances of foreign controlled New Zealand companies engaging in criminal activities overseas are likely to seriously impact New Zealand's international standing." 

"The primary causes of this increase in misuse of New Zealand's company registration system are:
a. The unprecedented promotion of New Zealand incorporated companies to wholly overseas interests by trust and company service providers (TCSPs);
b. The lack of information required about the beneficial ownership and control of New Zealand companies in comparison to similar well regulated jurisdictions such as Australia; and
c. The ability of persons based overseas to register a company in New Zealand via the internet or a TCSP, with no substantive link to, or apparent intention of operating in, New Zealand.
Flawed comments
Several of Key's comments yesterday are frankly flawed. For one, describing NZ as nothing more than a footnote in the Panama Papers. Given NZ apparently receives 61,000 mentions that's a pretty long footnote. It's also a lot more mentions than numerous other countries get.
And saying NZ was hardly mentioned in global news reports about the Panama Papers is also flawed. The Australian Financial Review, whose reporter Neil Chenoweth had access to the Panama Papers ahead of any NZ journalists, has - in articles - described NZ as a "quiet tax haven achiever", and detailed a reference provided by Key's personal lawyer Ken Whitney to Mossack Fonseca. (That's the same Whitney who seemingly helped convince Revenue Minister Todd McClay to block IRD's plans to review NZ's foreign trust regime a couple of years ago).
Now, last I checked the AFR is a serious publication, and Australia is NZ's key international ally and, alongside China, our key trade partner. Hence the image of NZ within Australia carries significant importance for New Zealanders.
Over the weekend Key also gained the dubious distinction of being the only politician directly named in the first public statement made by the Panama Papers "whistleblower." It would be fair to say that statement received a reasonable amount of international media coverage.
Key and his ministers have also been at pains to argue that NZ is not a tax haven despite this country being named as one of 21 global tax havens Mossack Fonseca operates in. NZ may not be a tax haven for kiwis, but it clearly is for foreigners given through our foreign trusts local lawyers and accountants (for a fee) will help foreigners hide money and assets from their domestic tax authorities. (Here's the scant foreign trust disclosure currently required by IRD).
The reality is that by being named among 21 tax havens, if anything, we are punching above our weight in this arena.
'A material impact on the future of NZ's standing in the world'
Transparency International NZ issued a strongly worded statement last week saying the Shewan Inquiry will have a material impact on the future of NZ's standing in the world. It also argued the terms of reference mean the inquiry will merely investigate foreign trusts rather than tackle the broader spectrum of financial crime risks associated with NZ companies and trusts arguing "the transparency of all corporate vehicles, including foreign trusts, is essential to prevent and detect serious crime potentially involving billions of dollars such as money laundering and ill-gotten asset transfers and other forms of international corruption."
Transparency International recommends the Anti-Money Laundering and Countering Financing of Terrorism Act (AML-CFT Act) be extended to cover all professionals including lawyers and accountants engaged in establishing and managing NZ corporate vehicles. To this I'd add real estate agents.
There is some hope that the so-called phase 2 of the AML-CFT Act, that would extend it in this manner, may finally actually happen. In his post cabinet press conference yesterday Key said the Government would "accelerate it." This has, however, been a real slow burner. As long ago as October 2014 the Ministry of Justice said policy work for phase 2 was underway. And in July last year Justice Minister Amy Adams said the Ministry had begun preliminary policy work. So although an acceleration would be welcome, it's out of a very slow lane.
Transparency International's also calling for a corporate registry that includes beneficial ownership of relevant business structures to enable review and audit by law enforcement and compliance bodies. And it went on to say: "The Shewan Inquiry will have a material impact on the future of New Zealand's standing in the world and on our collective prosperity."
After years of tinkering around the fringes of the problem, the Ministry of Business, Innovation & Employment (MBIE) is currently undertaking a review of misuse of NZ's Financial Service Providers Register. See all our stories on this here. Wouldn't it make sense to broaden this out to include a detailed probe of foreign trusts, look through companies, rogue building societies and any other corporate structures deemed likely to be exploited in the way foreign trusts clearly can be? Let's also look at why it is that the likes of Mossack Fonseca's local arm can operate without having to comply with the AML-CFT Act.
Take the initiative
In the future it's likely that the OECD's automatic exchange of information (AEOI) tax initiative will enforce greater disclosure on NZ foreign trusts such as who owns the assets held within them. And we'll have to share more such information with other countries proactively.
But wouldn't it be preferable for NZ to be taking the initiative with the Government acknowledging we actually have a problem and proactively looking to resolve it?
Who knows, our inclusion in the Panama Papers as one of Mossack Fonseca's 21 tax havens may, in some quarters, even count against Helen Clark's push for the top job at the United Nations, something Key's government is rightly supporting in a bipartisan manner. 
Unfortunately it seems unless his polling's telling him to worry, Key simply doesn't care, as noted in a Newshub article about Key's relationship with Whitney last week.
 Mr Key's weathered a number of controversies the past few years without losing the public's support in the polls. He has a simple explanation why. "They don't worry about this stuff." 
Thus I urge anyone who has the ear of any National Party MPs, or is quizzed by anyone polling for the party, to tell them you do care about NZ's role in the Panama Papers. That may just help drag the Government kicking and screaming towards making meaningful change. Otherwise it may become a case of rebuilding our reputation rather than protecting it.