It is becoming clearer by the day that the ever-reluctant National-led administration will have to do more on the demand side of housing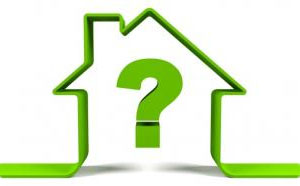 By David Hargreaves
Supply, supply, supply.
It's been the never ending mantra of this National Government in response to, firstly the super-heated Auckland housing market, and more latterly, to the spread of this heat outward to other regions.
The focus on supply has been natural enough for a National Government because it fits the philosophy. Let the 'market' ramp up the supply of houses and leave 'the market' to sort itself out in terms of the demand side.
Trouble is the supply/demand thing has been out of whack for a long time now, most particularly in Auckland. And despite this Government's efforts to ramp up supply, particularly in Auckland, with a whirl of legislation and much huffing and puffing from Building and Housing Minister Nick Smith, the construction industry has proven that you can't just switch it on like a light bulb.
That's not to say there hasn't been an upsurge in construction, because there has. But it hasn't been enough and it has fallen behind the Government's expectations.
I include here two graphs. The first is from last year's Government-promoted National Construction Pipeline Report and the second is from this year's report.
As I read it, the 2015 report was suggesting somewhere north of 13,000 consents for Auckland this year.
The total actually consented in calendar year 2015 was 9251, so, that would have been a big rise.
The latest report was released in late July this year and showed an updated series of estimates, below.
I should stress that, oddly, the text in these reports doesn't explicitly give the numbers that are captured in the graphs, so, you kind of need to work it out for yourself. Based on my reading of that graph just above, the estimates are for around 11,800 consents for Auckland this year.
Building and Housing Minister Smith had this to say in releasing the latest report: "The growth in residential activity in Auckland is particularly encouraging as it forecasts that next year more homes will be built in Auckland than ever before. Residential construction has been growing at more than 20% a year in Auckland for the past five years and is projected to reach an all-time high of 13,332 homes in 2017, and to stay at those record levels until 2022. This equates to 34,500 homes in Auckland being built during this term of Parliament and another 39,831 in the next term. The scale of this growth is unprecedented and equates to Auckland growing by the equivalent of Whangarei every three years."
Great stuff.
But how's he doing?
In the first eight months of this calendar year - up to the end of August - there were 6490 consents issued for new dwelling units in the Auckland region.
This compares with a total at the same date a year ago of 5890.
So, consents, which have been very up and down month-by-month this year so far, are overall running 10.2% ahead of where they were a year ago.
As previously stated, the total of consents for the whole of last year in the Auckland region was 9251.
If you apply a continuation of the average year-on-year growth rate during the past eight months (IE 10.2%) this would give a grand year-end total of 10,200.
It's a lot compared with where Auckland has been (just 3500 consents as recently as 2011), but it's short, well short, of the Government-promoted estimates and is still short of the 11,000 to 12,000 a year Auckland was achieving in the 2002-2004 period when its population was around 17% less than it is now.
Immigration pressure
And bear in mind that something like 40,000 was added to the Auckland population over the past year just through immigration.
You can put whatever spin you want on it, but supply, supply, supply ain't going to work on its own.
So, to demand. That thing the Government has been desperate to steer clear of.
The Reserve Bank's been trying to do its bit and as of October 1 officially commenced LVRs 3, with the latest iteration of the LVR controls meaning that housing investors nationwide now need to find 40% deposits.
The banks started applying 'the spirit' of this new rule pretty much when it was announced on July 19. And there are signs of some lessening of pressure. The question will be whether these signs are a harbinger of a further fall off in pressure, or are just about as good as it gets for the impact of the new rules. I've already stuck my neck out and said what we are seeing now might prove to be close to the full impact.
Whatever the case, we do know that debt-to-income ratios (DTIs) will be upon us just as soon as the RBNZ can get its ducks in the row (and it is nothing if not super-careful in how it presents a case). Of course once the ducks have been lined up there's then the small matter of getting Finance Minister Bill English to sign off on the deal.
Getting on with it
I'm sure he won't waste any time approving it because come early next year (when one presumes the DTIs will be ready to go) the Government will be desperate for something else to put the brakes on housing.
Ultimately though, this Government is, for sure, going to be dragged kicking and screaming to the policy table and be forced to come up with some more measures of its own. Only it truly has the power to make a lasting difference.
There's no way the National Party is going to want to fight an election campaign on housing. It knows full well that the images of young New Zealanders locked out of home ownership are damaging.
So, it will front foot this. I would expect the Government will come out all guns blazing early in the New Year and have measures in place for the Budget - just in time to take the heat out of things, get people in a good mood and deprive Labour of its main source of ammunition.
But what will they do? Ah, interesting.
I note that chief executives responding to the New Zealand Herald's latest 'mood of the boardroom' survey were not short of ideas. I further note that nearly two thirds of respondents suggested a ban on foreign investors buying existing houses.
But I tell you what people, under the trade agreements we have signed, it just isn't going to happen. It CAN'T happen.
Catching the wind
One wonders if Auckland mayor presumptive Phil Goff, who has been a politician roughly forever and didn't get where he is today without knowing which way the wind is blowing, has picked up early that the Government is looking at Vancouver-style taxes on foreign buyers. By now suggesting such a move himself, he can look well and truly ahead of the game when and if the Government does move in that direction.
Apparently such a tax would pass the smell test in terms of our free trade arrangements, so, would be a starter.
It looks like a good idea to me. Even better would be that if such a tax were to be collected, the revenue from it be specifically directed toward affordable housing. That would be a great idea, though I wouldn't hold my breath waiting for that to happen given how Governments have a long and ignoble record of requisitioning all tax for 'general purposes'.
So, it could be that such a tax might be the front line in the Government's necessary response next year.
Better late than never? Well, maybe.