Would-be first home buyers should not agonise over trying to second-guess the direction of the housing market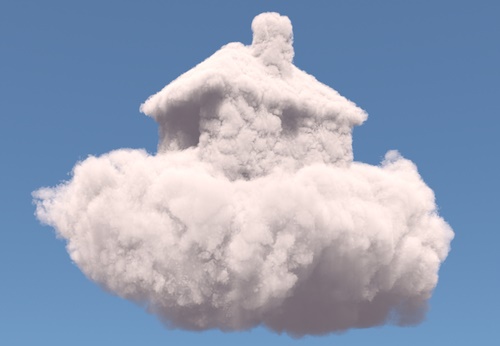 By David Hargreaves
Well it didn't take long.
A month or two of soft looking house sales figures and already the voices are being heard suggesting now is a great time for first home buyers to be clambering on that tricky first rung of the ladder.
I'm personally as uncomfortable with such advice as I am with the 'hold off' advice that you sometimes hear as well.
I can recall penning articles for this website back in 2013 and talking about the astronomical rises in Auckland house prices amid a backdrop of some people suggesting that it was time to hold off as a correction may looming.
I'm not a financial adviser, so don't advise. But the interesting thing was that if I had been asked privately at that time by a potential first home buyer for my personal opinion I would have said that in my view the market was over-hyped and was in a bubble - but, equally, I wouldn't advise anybody NOT to buy.
The trouble with bubbles
People get very worked up about the suggestion of 'bubbles' in asset prices because in people's minds the word bubble always somehow gets stretched and becomes 'burst'. In other words, say something's in a bubble and you are in effect saying it's about to burst. Well, no, absolutely not true.
The fact is, bubbles can exist for a very long time and just keep growing. It's not an automatic given that a bubble will burst. But equally it is fair to say that if a bubble does burst, the damage it causes is in direct proportion to how long it was growing for, and how big it got, before it was punctured.
I suppose I learned my big lesson about bubbles while following the sharemarket in the 1980s when for a period between 1984 and 1987 share prices in this country pretty much only ever went up. When they came down they came down with a bump. But the point was, I remember viewing the market with gritted teeth from about 1986 onward because it was clear the thing had become a gigantic bubble. It carried on that way for far longer than I expected. And yes, the mess was quite extensive when it burst.
So, anyway, to go back to 2013, yes, I thought Auckland was over-hyped, but I also thought there was nothing to stop prices rising.
Up, up and away
For the record the median price for Auckland houses according to REINZ in October 2013 (remember this was the month the Reserve Bank introduced its first round of loan-to-value-ratio restrictions) was $582,000. In October 2016 the median was $868,000.
That's a 49% rise. Any would-be first home buyers who were spooked by the talk of the overheated market and the onset of the LVRs and who therefore held off buying would now need a deposit (assuming a minimum 20%) of $173,600 versus $116,400 then. So, they would have (assuming they nearly had the money for a deposit back in 2013) had to save an extra $19,000 a year. Well, they might have been able to do that. They might not as well.
I personally think trying to pick the very top of a market, or the very bottom for that matter, is a mug's game.
While people will always claim that they have accurately picked the top or the bottom of a market and have therefore either sold or bought at that time, the reality is that if you do pick the peak or trough of a market you've done so by accident.
Yes, you can be guided by instincts in terms of thinking a market is looking 'top heavy' or it's looking cheap and therefore buy or sell accordingly. But sitting back and trying to pick THE moment, well, you're likely to be disappointed.
So, is it a good  time for first home buyers to buy a house now?
Investors back off
Figures released by the Reserve Bank indicate that since the latest iteration of the LVR restrictions, the 40% deposit requirement for investors, was announced in July (and effectively applied from then by the banks), investors have backed off.
Perhaps the most graphic representation of this was provided by the October sales figures for Auckland's biggest real estate firm Barfoot & Thompson. The figures showed a big drop-off of sales in the under $500,000 bracket - just the sort of rental-ready properties that the baby-boomer mom and dad investors would have been looking at for an income and a retirement nest egg.
The good news is that the withdrawal of such people from the market does suddenly broaden the scope for the would-be first home buyers who are now, just for a while, seeing less competition (and let's face it, less well-financially-armed competition) for properties that could be a good first rung on that ladder.
And indeed, those Reserve Bank figures outlining new mortgage lending by type of buyer do show that the first home buyers have remained at fairly constant levels since the new LVR restrictions came in. If parts of the market are slowing, it's not first home buyers backing off that's causing it.
I would have thought the real question for a first home buyer now should be, not: 'what will prices do?' No, better surely to look at your individual position and see whether you can afford to buy a house, whether you want to buy a house, whether you need to buy a house. And I would say if you have to completely mortgage yourself up to the eyeballs and can JUST afford the interest payments, maybe now is not the time for you. If you can afford it, why not? 
Sensitivity analysis
The one bit of advice I would be prepared to offer is that people should do 'sensitivity analysis' on their potential mortgage repayments. It's never been easier to work out how much difference hypothetical movements in interest rates might make to your mortgage payments. If you think you might JUST manage now, how about adding a percentage point, or even two percentage points, on to the current rate and see what damage that might do to your finances. It is frightening to look at what potentially small movements in interest rates can actually do to the size of payments.
I make this point strongly, because I believe that a rise in interest rates is now closer than most people, including the Reserve Bank, are currently predicting. I don't think inflation is dead. It's just sleeping. And the awakening might ultimately be a bit faster and more energetic than people currently think. I would not be surprised to see the RBNZ raising the official interest rates in this country next year - though the RBNZ's own forecast is for no movement at all, either up or down.
In so far as the direction of house prices is pickable at all, I still think the current LVR-induced slow down is likely to prove a short-run thing. I would expect to see, come February and March that things will be bubbling along again. 
However, I reckon there's bigger question marks over the second half of next year, bearing in mind that there is an election looming. That will cause uncertainty and is likely to get people backing off the market. Indeed there was a big slow down in sales ahead of the 2014 election and the result in that one seemed to me to be always more clear cut than perhaps next year's election battle will be.
Given that housing is sure to be at the centre of the election campaign then various of the statements made by various of the parties about restrictions, spending etc to do with houses, may have considerable impact on the market.
Rate rises?
And then there's the possibility of interest rate rises.
Already we are seeing some rates being tweaked upwards as a result of funding pressure on banks. But there may be more to come in 'official' rises too.
As I've said before the Reserve Bank tends to very much play up the impact the first round of LVRs had in 2013-14 and play down the effect that a one percentage point rise in official interest rates made, mistakenly, by the bank in 2014 had.
The reality is that this current bull housing market has been fuelled by falling and very low interest rates. An upturn in interest rates would be likely to have the reverse impact for two reasons: A/ it makes mortgages more expensive and B/ it makes interest rates on deposits more attractive so that those currently driven to property by the poor returns available on cash deposits might just reconsider and park the money in the bank instead of buying a second home.
So, if interest rates were to rise next year that could make all the difference to the housing market.
And I think the final variable in all this is the banks themselves and the way they've started rationing credit. If that trend persists or indeed strengthens then this is bound to have an impact too.
Whatever happens, young people looking to raise families need somewhere to live. Most would prefer to have their own home. The best thing they would be advised to do then is ignore the advice about the state of the market or the direction of prices; just look in isolation at what they need to do for their own best benefit and see what they can afford and base their decision purely on that.
After all, whatever the valuation of the property at any given time, once you have the keys and you are in then you are in for a long as you want to be - providing you can pay the mortgage.