New Reserve Bank figures show the new LVR restrictions have been having an impact on borrowing patterns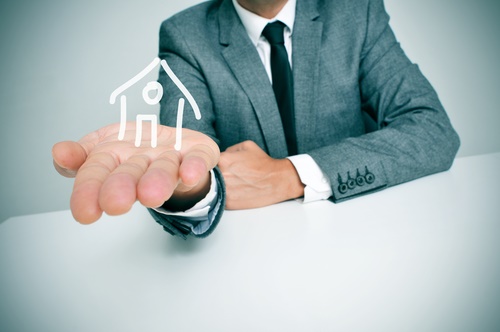 By David Hargreaves
Even before officially taking effect, the Reserve Bank's new lending restrictions were having an impact on housing investors, new RBNZ figures for September, and released today (Thursday), show.
The new nationwide 40% deposit rule for investors didn't officially kick in till October 1. But the thing to note is that banks effectively applied the new rules virtually from when they were first announced on July 19 - so any dampening impact could be expected to show up in the figures from late July onwards. And it certainly is.
The RBNZ's lending by borrower type figures for September show that the overall share of new mortgage lending money going to investors in the month dropped to under 30%.
This was the lowest share of mortgage lending for investors in a month since October 2015. Last October of course saw the introduction of Auckland-specific investor rules. Those rules weren't applied early by the banks and so therefore the impact showed up from October - but it proved to be short-lived.
As of now the drop in investor share has been marked. In August it fell to just under 33%, from 37% in July and nearly 38% in June.
Individual investor numbers slump
This is of course lending in dollar terms. One argument would be that if you are limiting investors to only being able to borrow 60% then the amount of money borrowed WILL fall.
So, in that respect it is interesting to look at the figures by number of borrower, rather than amounts borrowed.
In September 2016 there were 4961 investor borrowers. That's down some 23.8% on the 6511 seen in July.
However, since the July announcement of the new LVR rules, while the investor numbers have retreated, the numbers of owner-occupiers and first home buyers have stayed pretty much where they were.
In the latest month there were 19,395 owner occupier borrowers - compared with 18,298 in July.
As for first home buyers there were 1909 borrowers compared with 1826 in July.
This would tend to clearly indicate that the buying of investors has been dampened.
Auckland investors dampened
Separately, the lending by LVR figures for September, also just released, show that in Auckland the percentage of new mortgage lending (by monetary amount) that's going to investors dropped to 40.2% from 41.3% in August and nearly 46% in July.
And in a further sign of the potential impact of the LVR move, September figures on lending by payment type show that the percentage of those (in monetary terms) taking up new mortgages on interest-only terms has further dropped – although previously released figures have been extensively revised. But the latest figures show that in September the portion of interest-only loans had shrunk to 37.6% of the total, from 38.1%  in August and 40.2% in July.
Among those on interest-only, investors dropped to just 43.2% of the total, down from over 50% in July and higher than that earlier in the year.
The Reserve Bank, which has noted that the measures appear to be having an impact, will be hoping the impact is longer-lasting than that of the Auckland LVR measures of last year, which quickly lost impact into this year.
BNZ CEO Anthony Healy has already said he thinks the new LVR measures will only have a short term effect.
The RBNZ is of course hoping to follow up the latest measures with debt-to-income ratios and has approached the Government about adding DTIs to its macro-prudential toolkit.