Sifting through the RBNZ tea-leaves: As banks encourage 2-year mortgage rates, borrowers may find they come off to a higher OCR, hiked earlier and potentially higher than expected, Alex Tarrant argues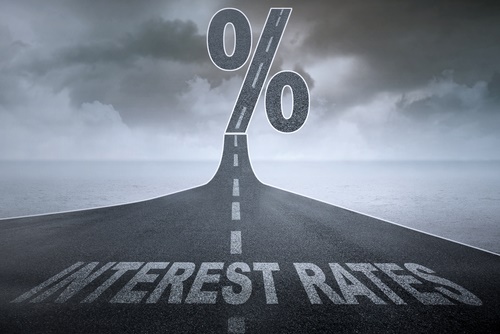 By Alex Tarrant
The Reserve Bank may well have everyone saying Thursday's Official Cash Rate (OCR) statement conveyed a 'neutral' tone on the direction of interest rates. But the Bank looks to me to still be more bullish than bearish, even following March quarter growth figures that came in well below its projection.
That means the risk of earlier OCR increases than the Bank's expectation of a late-2019 first move is still greater than any other alternative to that central forecast. With banks appearing to be encouraging borrowers onto 2-year fixed rates at the moment, people may find themselves coming off mid-2019 to higher floating rates than they expect.
Sometimes it's more about what you don't say than what you do. And it's what the Reserve Bank didn't say in Thursday's Official Cash Rate statement that had me trying to sift through the tea leaves more than usual.
Take this line from the Reserve Bank's May OCR statement: "Developments since the February Monetary Policy Statement on balance are considered to be neutral for the stance of monetary policy."
That was the second-to-last comment in the Reserve Bank's May statement. It was placed between the two most important parts, that longer-term inflation expectations remained well-anchored at around 2% and that monetary policy would need to remain accommodative for a considerable period. I would place the line as one of the three key messages in May.
The comment was interpreted as everything that had happened since 9 February, netted out, had done nothing to change the Reserve Bank's views on the appropriateness of the current OCR setting – 1.75% - and the appropriateness of the Bank's forecasts.
February was when the Bank shifted from a no-change-through-2019 stance to indicating it might raise the OCR in September 2019 (current central forecast). Another key comment from RBNZ Governor Wheeler in February was that, despite this, the Bank was neutral on which way the OCR might move next – it was equally balanced as to going up or down versus a slight easing bias previously.
In other words, by saying in May that developments since February were on balance neutral for the stance of monetary policy, it was easy to argue the Bank had kept a neutral stance.
Skip forward to June. On Thursday, the Reserve Bank kept the bread in its OCR announcement, but the filling had gone. That is, the only mention of the word "neutral" in the statement was no more. It was an ex-neutral statement.
All other indicators of a neutral stance remained. While global growth had increased, there was considerable political uncertainty out there. While NZ growth had been lower than expected, the outlook was still positive. Numerous uncertainties remain. Long-term inflation expectations sit around 2%.
If the Bank really was trying to stay neutral with its June statement, why not keep the phrase that developments since February on balance were considered neutral for the stance of monetary policy?
One answer is that they're just not sure about things, due to not having run the numbers as they would before May's Monetary Policy Statement (MPS). The next time we'll get a full set of forecasts from the Bank is 10 August.
I'll concede this as a fair point. But, is the Bank slowly trying to tell us something? Are they slowly moving away from use of the word 'neutral'?
The Bank may well have thought in May that developments since February, netted out, hadn't given it obvious reason to change its stance. But remember what else we learnt in May: That the Reserve Bank had grown more confused about the economy's output gap, and how soon inflation pressures would start to emerge as the economy hit full capacity.
The Bank's Governors openly admitted they thought the output gap would have been positive by the time the May MPS rolled around, perhaps earlier, even. They revised their stance back to that the output gap was probably only at zero.
This has been central to the RBNZ versus economist stoush over whether the Bank will eventually need to bring forward its track for the next OCR hike from late-2019 closer towards the end of 2018.
A lot has been written about who is right, and why. And yes, the Bank looks pretty alone in its outlook. But they also have a get-out-of-jail-free card up the sleeve. Actually, let's call it a get-out-of-jail-on-minimal-bail card.
The key chart in the May MPS was the fan around the Bank's assumptions of the output gap and how much non-inflationary slack there might be left in the economy. It was clearly weighted more to the upside. The Bank was very keen to point this out to everyone – that there is a greater risk of the output gap in fact being positive now, than negative.
It provided a scenario analysis for if this were the case, warning it might have to raise the OCR by the end of this year, and that it might rise intermittently following that to sit at 2.5% in three years' time, if the output gap was actually positive at the time of the May OCR decision rather than zero.
Another possible reason for removing the line in June is that things have actually taken a turn for the worse. I don't buy that though. Yes, the Bank has openly said that New Zealand's economic growth rate over the nine months to March 2017 was less than it had expected. Some monetary policy watchers had expected it to place more emphasis on this in Thursday's statement.
But it didn't. Here's the kicker: "Nevertheless, the growth outlook remains positive, supported by accommodative monetary policy, strong population growth, and high terms of trade. Recent changes announced in Budget 2017 should support the outlook for growth."
In May, where it was extolling the upward pressure on growth from construction activity, in June this was replaced by Budget 2017 initiatives after March quarter GDP figures showed construction weakness.
Economists argued it was likely construction weakness in the first three months of the year was a burp more than anything else. Even if residential housing construction tapers off ahead of the 23 September election, there is a steady pipeline of other work. A boost to infrastructure spending was a key theme of the Budget, after all.
Risk of earlier OCR hikes than the RBNZ's central forecast
What does this all mean? There is still a risk that the OCR rises earlier than the Reserve Bank's central forecast.
I know, I could have just pointed to the market expectations for a hike in 2018. But if the Bank is trying to tell us there is a risk, then we should take heed. Yes, I may be over-reading the situation but in terms of personal finance I believe it is better to be on the safe side.
Let's take them at face value that they really are struggling to determine capacity pressures which is why they're holding to late-2019 as their central stance. We ourselves just need to add "upside risk" to that.
What does it mean for borrowers?
In the meantime, the retail banks themselves seem to be kicking things along without the RBNZ doing anything. To me, they appear keen to encourage borrowers off floating rates and onto fixed. Particularly 2-year fixed.
Despite the OCR being firmly on hold, the average floating rate has been edging up in recent weeks while the average 2-year has been edging down against the trend of longer fixed rates.
This is largely due to moves just from a couple of banks. But you would think that, without changes in underlying wholesale funding costs (drops even!), there would be room for at least one of the large banks to cut its variable rate a tad in order to try and steal market share from other banks increasing theirs.
That none has done so indicates they want to encourage more borrowers onto fixed rates. The drive for longer-term funding/lending could also be behind this.
But guess what: shifting borrowers onto 2-year fixed rates will mean they'll be coming off mid-2019. A time when the OCR may just have been hiked, earlier and perhaps by more than we all think. Be ready for the risk of higher floating rates even if you are set to come off before September 2019.