Gareth Vaughan suggests APRA's 'unquestionably strong' capital benchmark draws a line in the sand for the RBNZ's review of NZ banks' capital adequacy requirements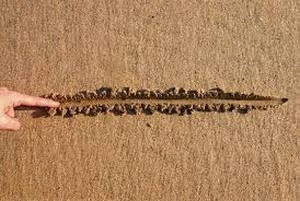 By Gareth Vaughan
The Australian Prudential Regulation Authority's decree that the parents of New Zealand's big four banks require Common Equity Tier 1 (CET1) capital ratios of at least 10.5% paints a nice backdrop to the Reserve Bank of New Zealand's ongoing review of bank capital adequacy requirements.
APRA on Wednesday unveiled the 10.5% "unquestionably strong" benchmark in its long awaited response to the 2014-15 Australian Financial System Inquiry. On this side of the Ditch, the RBNZ last Friday issued the second paper in what interest.co.nz understands to be its broadest ever review of its capital adequacy framework for NZ banks. The RBNZ has indicated that at least one further paper is to come, in a review that won't wrap up until some time in 2018 at the earliest. 
An interesting question to ponder off the back of APRA's 10.5% benchmark, is what does this mean for likely new minimum capital requirements for NZ banks? Currently NZ banks are required to have a CET1 capital ratio of at least 7%, which includes the 2.5% buffer ratio. The Total Capital ratio must be at least 10.5%, and Tier 1 capital ratio must be at least 8.5%, with both these figures also including the 2.5% buffer ratio. Remember these regulatory capital ratios are expressed as a percentage of Risk Weighted Exposures, which means, for example, the country's biggest bank ANZ Bank New Zealand is required to hold capital of just $1.380 billion against $76.197 billion worth of home loans.
In a March speech Grant Spencer, Reserve Bank Deputy Governor and Head of Financial Stability, noted that by international standards, the Reserve Bank has taken a conservative approach to bank capital. This, he said, is warranted because of NZ's relatively high risk profile, and the Reserve Bank's "non-interventionist approach" to banking supervision. Thus, Spencer said, the RBNZ's capital adequacy review is likely to deliver an outcome where capital standards are seen as conservative relative to the international Basel standards and to the standards of peer countries. He also said it's important NZ banks be seen as strong on a standalone basis in order to maintain their international standing.
Australia, as NZ's CER partner and home country of the parents of our four biggest banks, is most certainly a peer country. Thus it stands to reason, based on Spencer's comments, that our banks are going to require a minimum CET1 capital ratio, primarily consisting of ordinary shares and retained earnings, of more than 10.5%. That's leaving aside the risk weight and capital overlay settings on specific types of lending such as residential mortgages (see table at the foot of this article) and lending to dairy farmers, which NZ banks will argue are higher here than in Australia. 
Again based on Spencer's comments, take your pick of just how much higher than Australia's the NZ minimum CET1 ratio should be set at. 11%? 11.5%? 12%? Or even higher?
This gets really interesting when you take on board two factors. Firstly, banks are not happy about this RBNZ review. As previously reported, in its submission on the first RBNZ capital review paper, bank lobby group the New Zealand Bankers' Association argues the current capital framework is "adequately conservative, and sufficiently strong." (See my take on this here).
And secondly, Reserve Bank Governor Graeme Wheeler leaves in September, to be replaced temporarily - until March - by Spencer. After that a new, as yet unknown Governor joins, and Geoff Bascand, currently a Reserve Bank Deputy Governor and Head of Operations, will succeed Spencer as Head of Financial Stability from late September. Thus the widest ranging bank capital review the RBNZ has undertaken is happening against a backdrop of changes to the RBNZ's very top echelons.
Meanwhile, there are other issues aside from banks' required capital ratios that we should hear more about over coming months as the RBNZ capital review unfolds. These include just what should qualify as bank capital, whether the RBNZ decides to introduce a leverage ratio, whether it proposes to make changes to the internal models approach to credit risk used by the big four banks that effectively lets them hold less capital than other banks, and whether the big four - and potentially Kiwibank, as too big to fail or systemically important banks, ought to be required to hold more capital than their smaller competitors.
So far the RBNZ appears to be pushing for significant change to its bank capital adequacy regime to the cost and annoyance of the banks it regulates. The RBNZ approach is, however, encouraging for bank depositors who lack deposit insurance. That's because higher capital requirements would mean the banks they're investing in are financially stronger as capital provides a loss absorbing cushion for banks in times of financial stress. 
Against this backdrop we have the as yet unknown impact changes at the top of the RBNZ hierarchy could have on the capital review. So watch this space.
| | | |
| --- | --- | --- |
|  Bank |  CET1 ratio |  Total capital ratio |
|  ANZ |  10.2% |  13.8% |
|  ASB |  9.7% |  13.3% |
|  BNZ |  10.55% |  13.29% |
|  Westpac |  10.7% |  12.8% |
|  Kiwibank |  10.0% |  13.5% |
|  The Co-operative Bank |  14.0% |  16.9% |
|  TSB Bank |  14.6% |  14.6% |
|  SBS Bank |  11.58% |  12.56% |
|  Heartland Bank |  13.15% |  13.19% |
|  Rabobank NZ |  12.76% |  13.31% |
*All ratios as of March 31.
Housing risk weights for selected countries (large banks), from the RBNZ.
| | |
| --- | --- |
|  Country |  Weighted average risk weight |
|  Australia |  23.5% |
|  Canada |  7.2% |
|  Denmark |  13.9% |
|  New Zealand |  28.3% |
|  Sweden |  6.8% |
|  United Kingdom |  11.7% |
*This article was first published in our email for paying subscribers early on Thursday morning. See here for more details and how to subscribe.