Assuming National does lead the next Government, it needs to urgently address the dog's breakfast it had created with the housing portfolio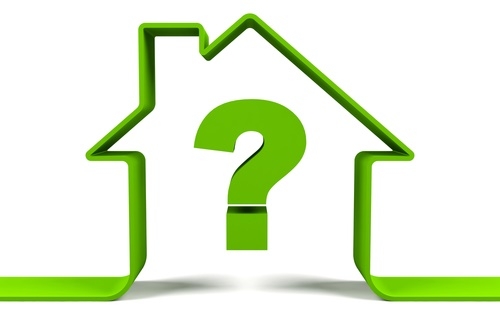 By David Hargreaves
Okay, it is a little early for Christmas present requests, but given the amount of promised goodies the political parties have been throwing around in the build up to the election, a pre-emptive Christmas wishlist seems somehow appropriate.
My needs are fairly simple.
Let's have some clarity around how the various housing issues should be tackled. And let's make it quite clear who is going to be handling these issues.
I'm going to pretty much assume that our next Government will be a National-led one. First, National can claim to the moral high ground for forming the next government through holding the biggest individual share of the vote. Second, the more cunning strategists among National's ranks, such as Steven Joyce, have had plenty of time well before the election to think of the colour and luminescence of the baubles that might attract Winston Peters.
So, that's the theory. In any case, if something very surprising indeed happens and a form of Labour-led coalition did emerge, it would be presumed that Phil Twyford would be a lock for the key role in housing. So, we probably don't need to go further down that track.
Back to the prospects of a National-led government then, and in the housing area that's much less clear-cut, well, certainly looking on from the outside.
The disappearing minister
Remember, we went into the election - remarkably - without a housing minister. National's just about always had somebody titled housing minister, but when Bill English took over as Prime Minister late last year he, to my astonishment, got rid of the housing minister title.
The timing of this, in the midst of what was being termed nationally as a 'housing crisis' was beyond odd. But it appeared, again from the outside, to be English showing loyalty to an old mate in Nick Smith.
Smith had held the housing title from 2013 - but after coming into the role with a hiss and a roar and promulgating noisy attention-grabbing initiatives such as housing accords - Smith had badly lost traction.
While National continues to talk up the rates of new house building, particularly in Auckland, the fact is that the rate of new dwelling consents has close-to flatlined at around the 10,000 per year mark. Given Auckland's current rate of population growth, something nearer double that is required just to keep up with the population growth - never mind actually catching up on the shortfall.
Anyway, as of last year the housing minister title disappeared. Smith retained the title of building and construction. Amy Adams was parachuted in as Minister for Social Housing, replacing Paula Bennett, who moved up to Deputy Prime Minister. A dog's breakfast. And it's not sustainable.
The 'do nothing' election for housing
As Gareth Vaughan noted late last week, the build up to the election was disappointingly short on talk about housing issues.
Earlier this year, with the house market going quiet, I had expressed the concern that this might in the end turn out to be a 'do nothing' for housing election. Politicians as a general breed are notable for their penchant for running toward a hot issue with a microphone in their hands waiting to give the media an interview. If an issue goes cold (like house prices) it's suddenly not as sexy.
Unfortunately, nobody should be fooled that the housing issues in this country are somehow magically 'fixed' - not when prices are being pushed flat in least in part by artificial clamps on what investors can borrow and by a probably short-term squeeze on bank funding.
The point is, the problem is still there and it will re-emerge, be sure of that.
So, presuming this problem will be (principally) National's to deal with, what will the party do?
Dust off the housing portfolio
Absolutely the first thing in my view is to dust off the housing minister title. We need someone carrying the can for the whole portfolio. Somebody needs that over-arching responsibility.
For all that English has shown great loyalty to Nick Smith, it would send very odd signals to the wider public to now re-designate him as housing minister again.
While Smith was comfortably returned as the electorate MP for Nelson with a 4000 majority, this was nearly halved from last time, and Smith's overall share of the vote reduced from over 52% to about 41%, while National went from very comfortably winning the party vote in Nelson (by nearly 20 full percentage points) to being narrowly beaten by Labour.
Whether National takes this as some sort of view being offered by the electorate on Smith's performance in the housing portfolio is something nobody's likely to publicly talk about, but the time may well be seen as right to clear the decks.
Given that Adams already has significant other commitments it might seem odd to put her in sole charge. Also, her unconvincing efforts in talking about the rate of new house building in Auckland with Newshub's Duncan Garner last week did not in my view inspire confidence that she is the person to tackle the portfolio in total.
An Auckland-based housing minister
The other thing is, neither Smith nor Adams are based in Auckland. Right now it would probably be seen as a good thing if the minister in charge of housing was to be Auckland-based - given that Auckland is the big 'problem area'. The minister would be closer to the Auckland Council - surely an advantage - and would just have a better innate understanding of the local issues.
I wasn't entirely sure why it was necessary for Bennett to step aside from a housing role once she became deputy PM. Certainly it would be a good look to give her the job as, first, she's very senior in the Cabinet and second, she is Auckland-based.
But if that's seen as too much, maybe one wild card might be Nikki Kaye, the Auckland Central MP. Now, yes, she's barely got her feet under the Education Minister's desk. But if there was the possibility that education is a role offered up to NZ First - then redeploying Kaye into housing might not be the worst idea at all.
The most important issue though is that we do get a housing minister, somebody that can take an overview of the currently stalling (in Auckland) building activity, as well as social housing and rental issues and issues relating to house prices, if they do re-emerge - as I think they will.
So, a freshly minted Minister of Housing is what I would like to see in the Christmas stocking please. And I would like it before Christmas, thanks.