David Hargreaves questions whether as currently drafted the Government's offshore house buying ban will prove counter-productive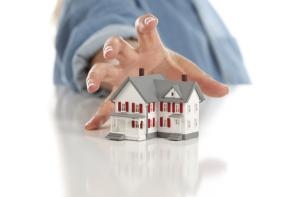 By David Hargreaves
It is possible to have too much of a good thing. Ice cream for every meal for example. Seems like a great idea till you try it. Then, not so much. 
Just maybe, unless it is reworked through the select committee stages, the Government's proposed new law banning offshore-based people from buying New Zealand residential property will prove to be too much of a good thing.
While the new legislation doesn't say so as such, I believe it in-effect represents a total ban on offshore buyers either acquiring existing housing stock or building new stock. That's right, unlike Australia, an effective ban on building new stock. And yes, that last bit requires a bit of explaining, which I will.
For nearly five years now I have been commenting on this website in favour of some restriction on offshore buying of housing.
An Australian-type solution with a ban on sale of existing houses, but allowing offshore buyers to build new houses has always seemed the best approach to me.
Yes, okay, the effectiveness of it in Australia has been questioned. I guess because people have found ways around it. Maybe there are ways in which it could be applied better then.
The theory is certainly good. It means offshore investors are prevented from bidding up the prices of existing housing stock - but they can add to the new available stock. That latter thing would be a boon for New Zealand with our housing shortage. It's a win-win.
Now, I thought that the Australian combination was pretty much what we would get from the ban proposed by the new coalition government. But it isn't.
You can build - but then you must sell
Would-be offshore buyers can, at a pinch build new houses (if they prove their case to do so, and get an 'exemption' under the new law). But they then have to sell!
The preamble to the bill says this: "The Bill requires that conditions be imposed if an overseas person purchases residential land utilising one of these exemptions, for example, if an overseas person purchases residential land to build houses on it, they will be required to sell the land when the houses are built."
Why?
The Bell Gully law firm has done a nice little summary, giving its early impressions of the draft legislation.
Bell Gully makes the observation that the forced sale of the newly built property "appears to be an onerous condition that will effectively close down pre-sales to overseas persons who are looking for a rental property investment". 
And there's more: "It also does not appear to allow an overseas buyer to hold the property if there is a market downturn during the construction period. Conversely it would seem to result in any gain being taxable both under ordinary principles as well as under the two year bright line test," Bell Gully says.
So, I might be accused of going too far in saying this new bill represents a 'total ban' on any offshore investment in New Zealand housing - but surely, that will be the effect, if this bill gets passed into law as is.
Going through hoops
Why would anybody want to go to the trouble of going through various hoops (as would-be offshore buyers will have to) in order to build a new house in New Zealand - only to then have to sell it within a prescribed period out of your control? (The period in which the offshore investor has to sell appears to be 12 months although that's not absolutely clear). Then what about the additional risk of possible exposure to adverse market conditions within the sale period? Or on the other hand probable exposure (if the market's good) to taxation on the gains?
I wouldn't do it. Why would anybody?
So, for whatever reason - presumably philosophical - this Government is in effect saying no more offshore buyers of either existing or new houses. New Zealand is closed. Bugger off.
A lot of people will say "hurrah!", I know that. I understand the reaction. But, look, it's ice cream for every meal. It's a sugar-coated poison pill. 
No, we don't want hordes of offshore investors driving up prices for existing housing stock.
But we are short of houses. Attracting some offshore-based capital in to build new ones is a pragmatic response to the situation we are in. New Zealand's a small market that struggles to attract capital. It's not smart to start sending the signal to people in other countries that we don't want their money. Such a signal may be taken rather more broadly by offshore investors than just applying to housing. There may be nervousness about ANY investment in New Zealand.
We do want offshore money. We just need to control how that money is applied to our advantage as a nation. Make the pot bigger. All that kind of thing.
A big symbolic gesture
The Government has clearly intended this new legislation, being rushed through as part of its '100 Day Plan', to be seen as a big symbolic gesture. I agree with the idea that you send a signal that says this country is not an 'easy touch' that can be readily taken advantage of. National has spent nine years sending entirely the opposite signal.
But raising two fingers to the rest of the world (as I would argue this legislation does) is not sensible. Not particularly when we could do with some extra money pumped in to build some more houses.
If we limit our options totally in terms of where funding for new houses will come from then  it will get left more and more to the taxpayer to build the new houses. That's what will happen. Can we collectively afford it?
I hope this legislation gets reworked and that some sensible clauses will be added in that do give offshore buyers the realistic opportunity to fund the building of new houses in this country. 
Otherwise that ice cream could start to curdle in our stomachs quite quickly.